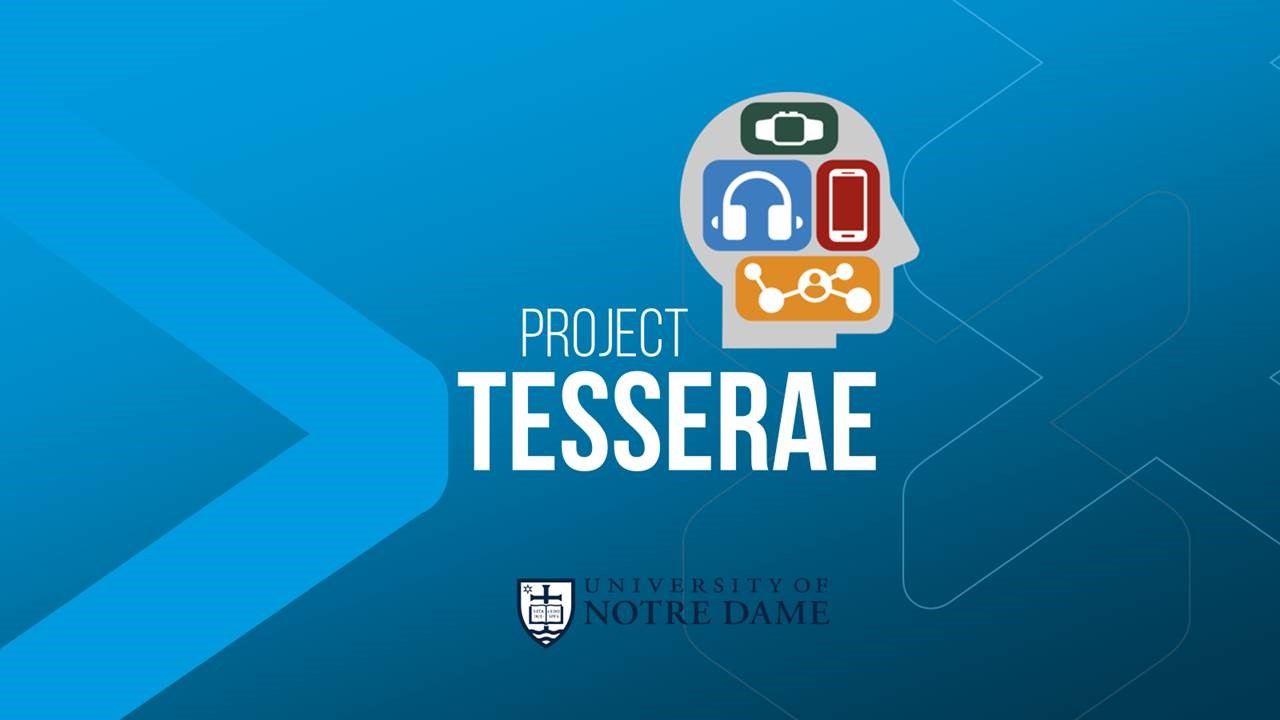 Project Tesserae Powered by Garmin
Project Tesserae is a multi-university research project involving researchers from the University of Notre Dame, University of California, Irvine, Georgia Tech, Dartmouth College, University of Colorado Boulder, University of Washington, University of Texas at Austin and The Ohio State University. The project is an extensive $7.9 million, 21-month study focused on working professionals in cognitively demanding, high-stress occupations, such as engineers, programmers and managers. The Intelligence Advanced Research Projects Activity (IARPA) is funding the study.
Participants wear a Garmin vívosmart 3 paired with a smartphone application to automatically log metrics such as heart rate, sleep, stress and physical activity. Researchers will combine this data with information gathered from environmental sensors – such as ambient noise, light level and temperature – to model the mental state, behavior and social interaction of diverse cohorts in their workplaces and homes across an entire year. 
"Project Tesserae researchers are pleased with the quality of data available from vívosmart 3 and how its long battery life and water resistance make it easy to wear, improving study adherence," said Aaron Striegel, professor in the Department of Computer Science & Engineering at the University of Notre Dame. "Using mobile phone apps in tandem with the vívosmart 3, we can now uncover, in a more objective fashion, the basic differences that may have gone unnoticed in the way people approach their day-to-day activities in the workplace."
The Project Tesserae smartphone application makes use of several Garmin Health services to collect study data. The Companion SDK enables access to real-time streams of beat-to-beat intervals and accelerometer data from the vívosmart 3, providing a continuous, objective way to evaluate physiological stress. The app also combines the all-day data available through the Health API, completing the full picture of the user's historic and episodic health metrics.
Garmin Health provides enterprise solutions that leverage Garmin wearables and the high-quality sensor data they produce for use in the fitness, corporate wellness, population health and patient monitoring markets.  Contact us to request more information about how to build your own innovative app experience today.