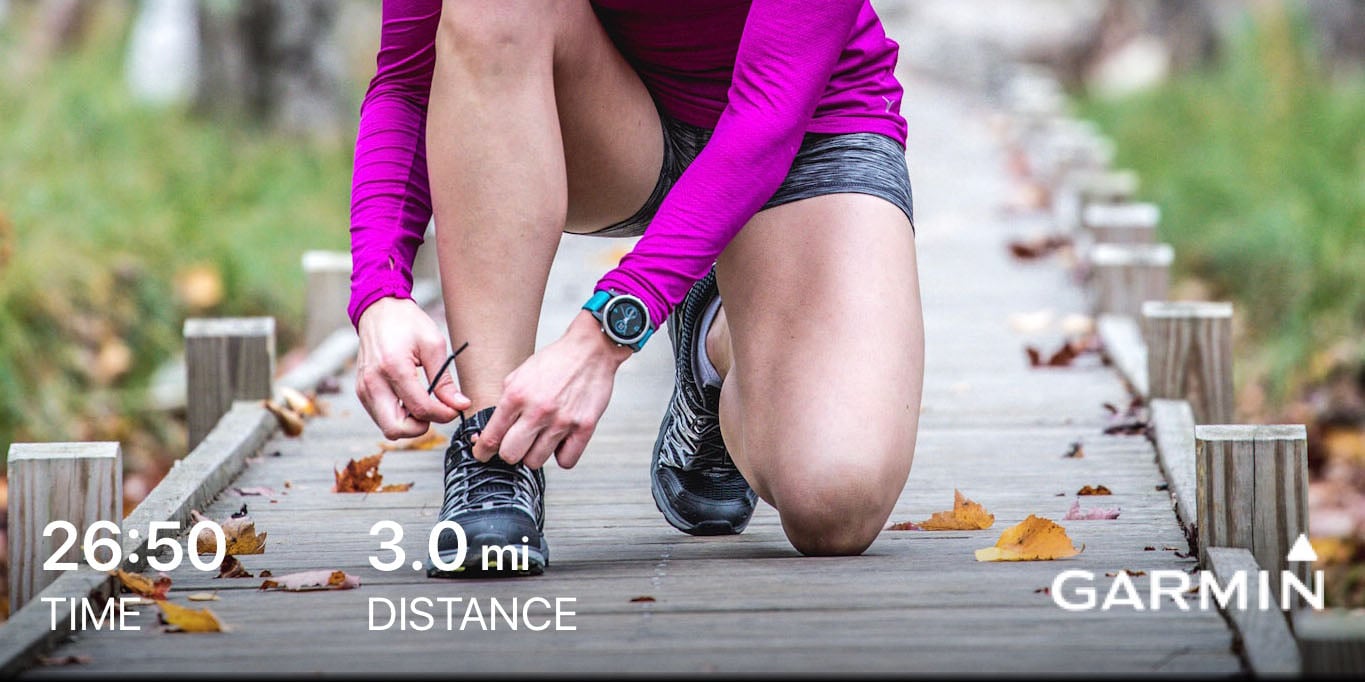 Photos and Stats Come Together on Garmin Connect Mobile
Did you PR at your last race? Ride farther or faster than you ever have before? It's okay to boast, and Garmin Connect Mobile lets you do it with a picture. Brag stats included. It just may be what your fam and fans need to get motivated and beat yesterday. Here's how:
Open an activity in Garmin Connect Mobile and tap the share button.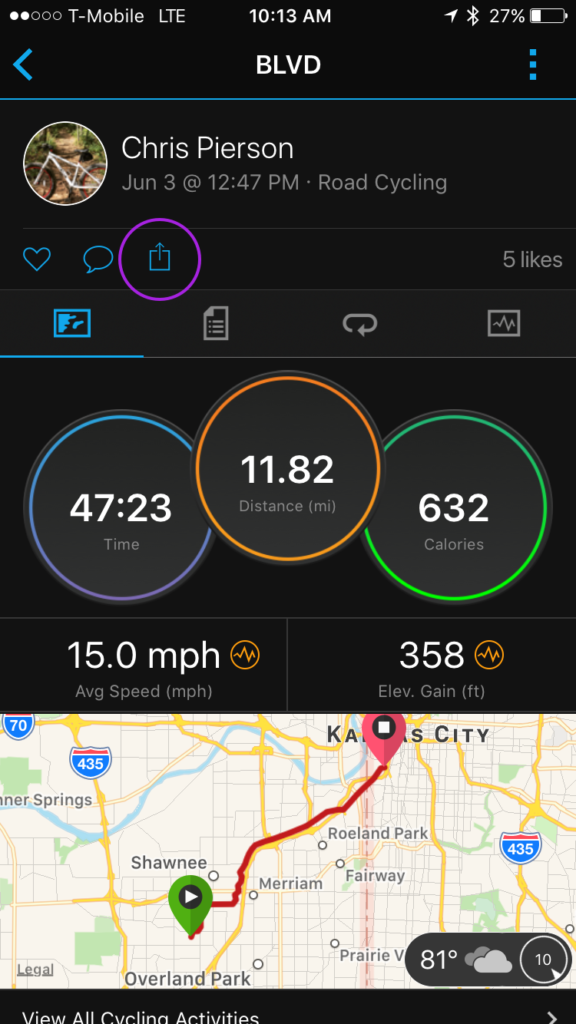 Select Photo with Stats from the menu that appears.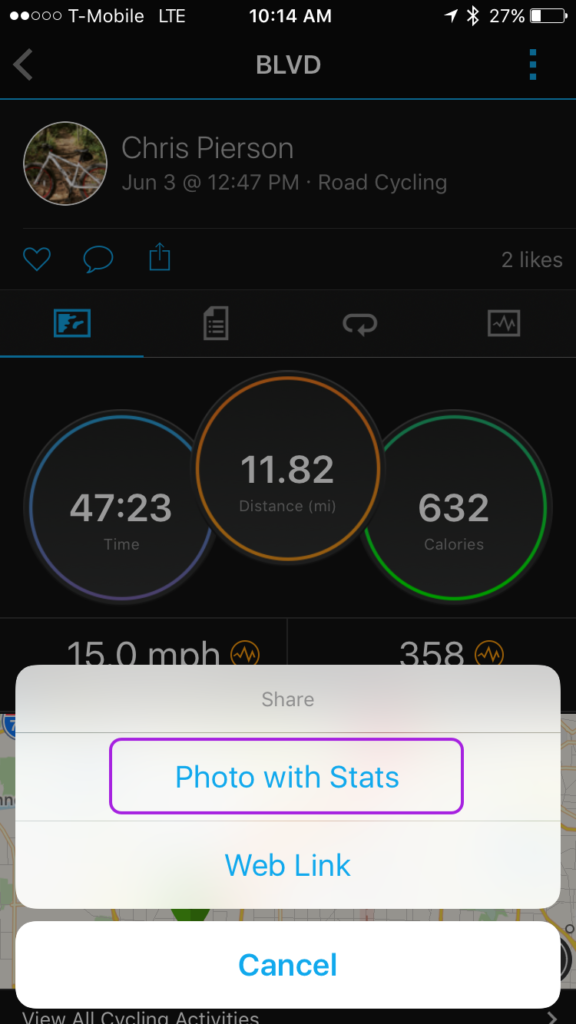 Then choose a photo from your phone's image gallery or snap a photo of your favorite scenic route or a post-race sweaty selfie. Now your photo is tagged with your stats and you can share on social media or just send to a friend.