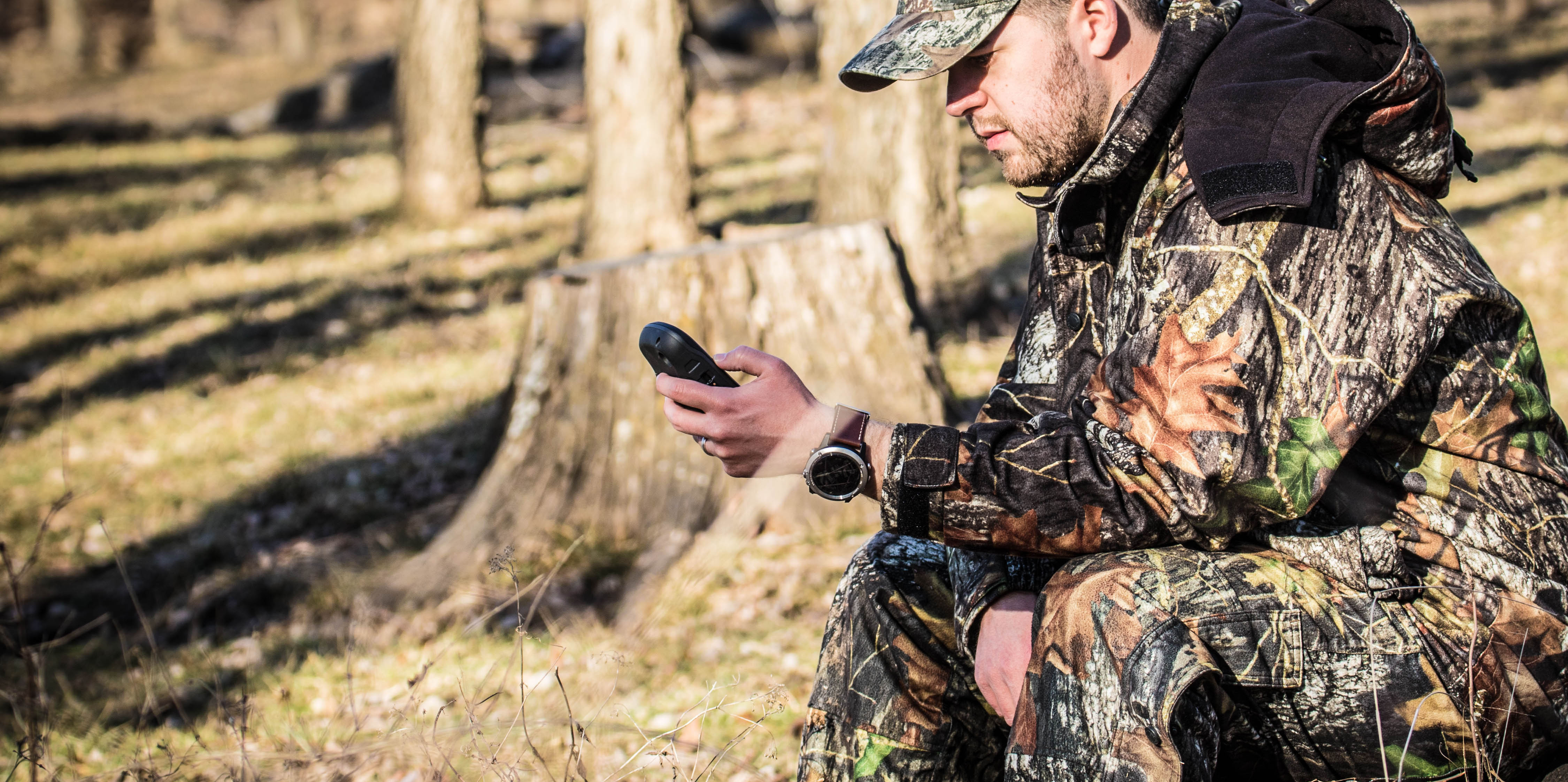 Why Every Deer Hunter Should Carry a Handheld GPS
For the Western big game hunter, a handheld GPS with detailed mapping is an absolute necessity to navigate the steep terrain they face for elk, sheep, and at times even mule deer. But many whitetail hunters here in the Midwest, including those in the flatlands of Kansas where Garmin HQ is located, sometimes overlook the benefits of using a handheld GPS for aiding them during their whitetail hunts.
Our favorite way to use our handhelds for hunting whitetail is by simply using it as a tool to mark important waypoints and using the GPS to navigate to treestands in the dark. With a handheld GPS, there's little need to light up the woods with a flashlight, and you won't give up your honey hole to other hunters by using bright orange markers or reflective pins.
But not only that – handhelds are key for helping us decide which stand to hunt out of on any given day. For instance, if you have three stands up, each potentially better than the others depending on which way the wind is blowing, you can make notes on each individual waypoint. If a particular stand is best when there is a north wind, take note of that. Let's face it, many of us are running on very little sleep when waking up at 3AM to drive to our hunting spot and it's easy to forget details like that. Don't risk wasting a day in the woods or spooking that giant whitetail you've had your eyes on all year and make sure you've packed your handheld GPS.
Check out the complete line of Garmin handheld GPS units here.
Did you know that Garmin now offers detailed HuntView mapping in 48 states?
For more exciting and informative hunting and fishing content, follow Garmin Fish & Hunt on social media. Don't forget to share your fishing and hunting photos with us using #FishGarmin and #HuntGarmin for a chance to be featured on our channels!