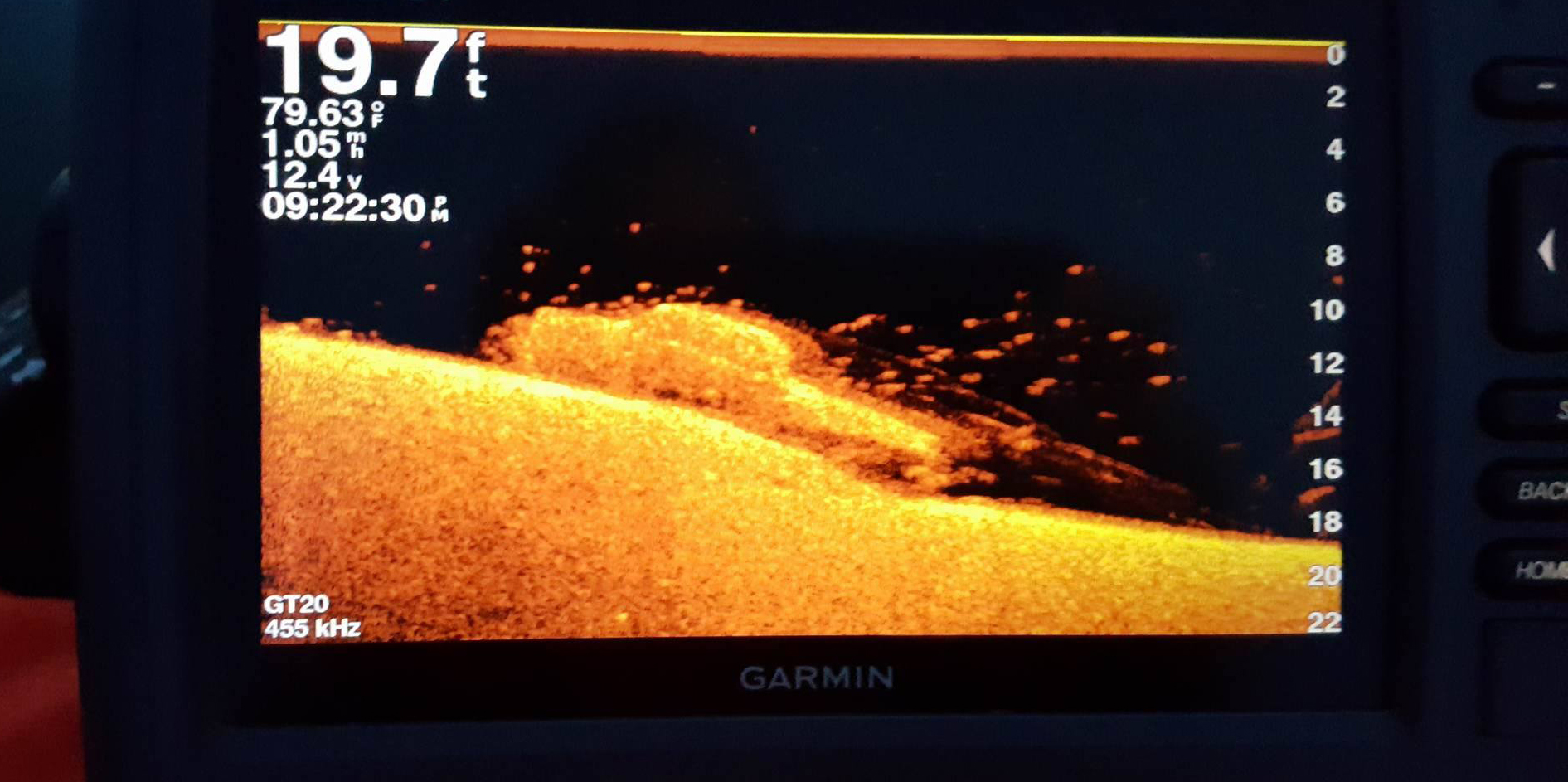 Angler Uses Fishfinder to Locate Vehicle, Missing Nearly 30 Years
If you have a fishfinder with GPS and sonar on your boat, you've probably spent numerous hours staring at it, hoping to find your new favorite fishing spot. That's just what Ohio angler Todd Caruso was doing when he stumbled across a vehicle on his Garmin echoMAP fishfinder/chartplotter combo unit, while fishing at Nimisila Reservoir in Green, Ohio.
At the time, Caruso had no idea what the story behind the car was. It could have been a key piece of evidence in a crime or an unsolved missing persons case, so he did what any good citizen and serious angler would do – call the police … but not before catching a couple nice bass and a slew of bluegill off of it!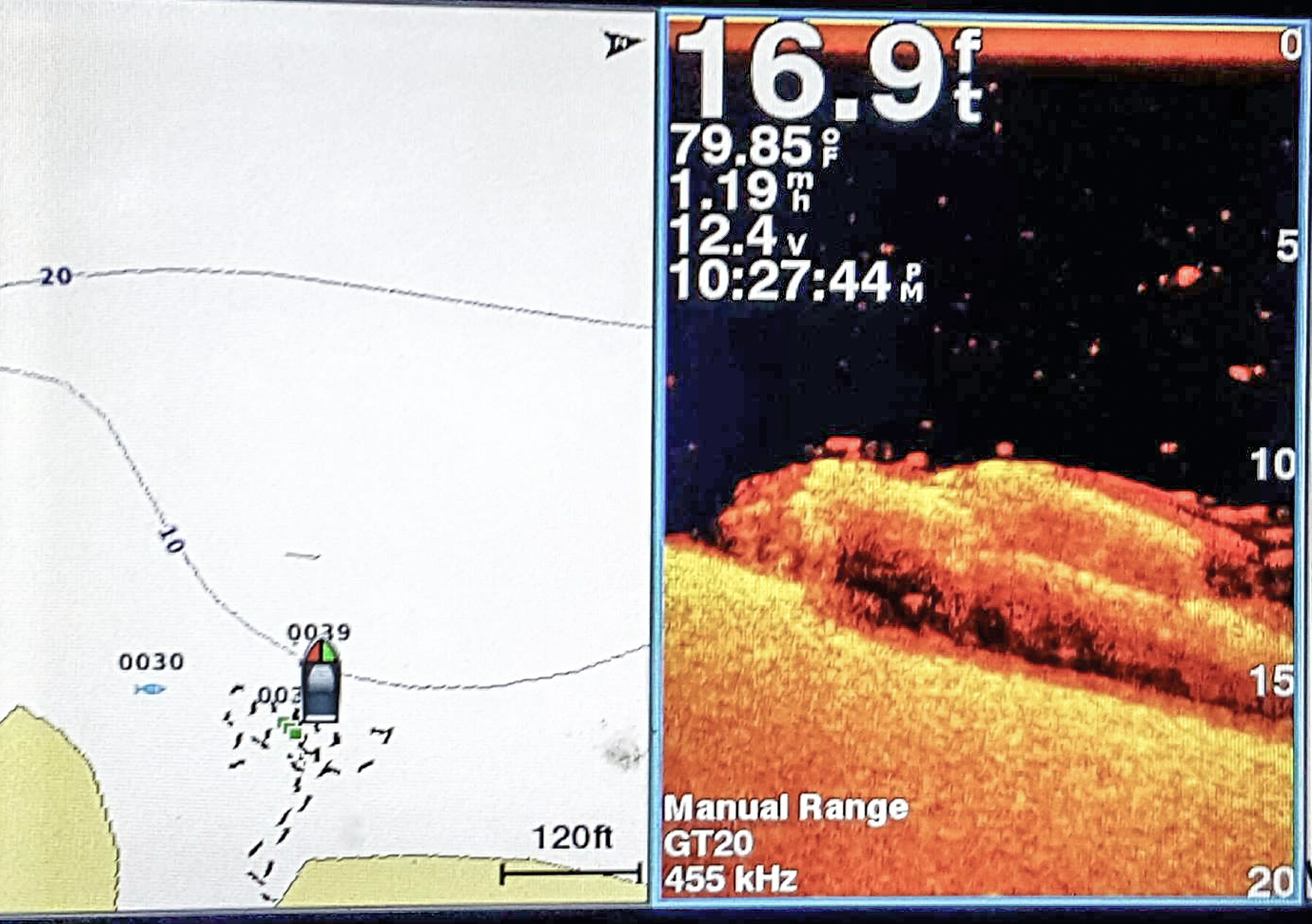 The following day, authorities met Caruso at the lake and he navigated them to the waypoints of the vehicle's location that he had marked on his fish finder/depth finder the previous day. Police and Ohio DNR officers sent a dive team down to see what they were working with. According to Caruso, one of the divers had mentioned that the car was still "full of fish." As you can clearly see on the ClearVü images above, fish were relating heavily to the vehicle the day before as well.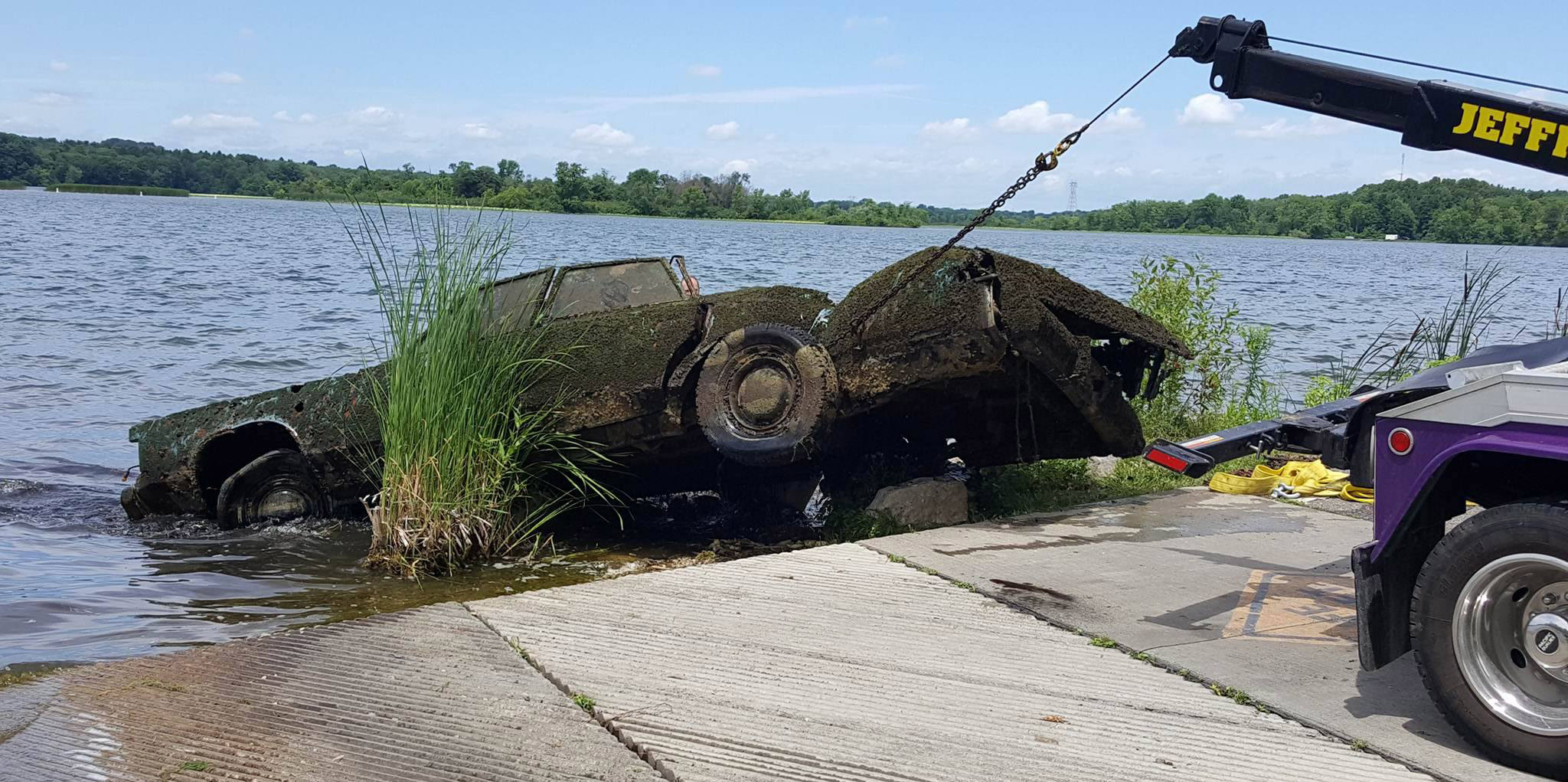 Upon pulling the car out of the lake, Caruso reported that investigators noticed old snow tires on the vehicle, bringing them to the conclusion that it was most likely an ice fishing incident in the late 80s/early 90s where the anglers abandoned the old 1975-78 Chrysler New Yorker.
Have you found anything cool using your Garmin marine electronics? Share with us on social media and we'd love to feature your story on the Garmin blog!