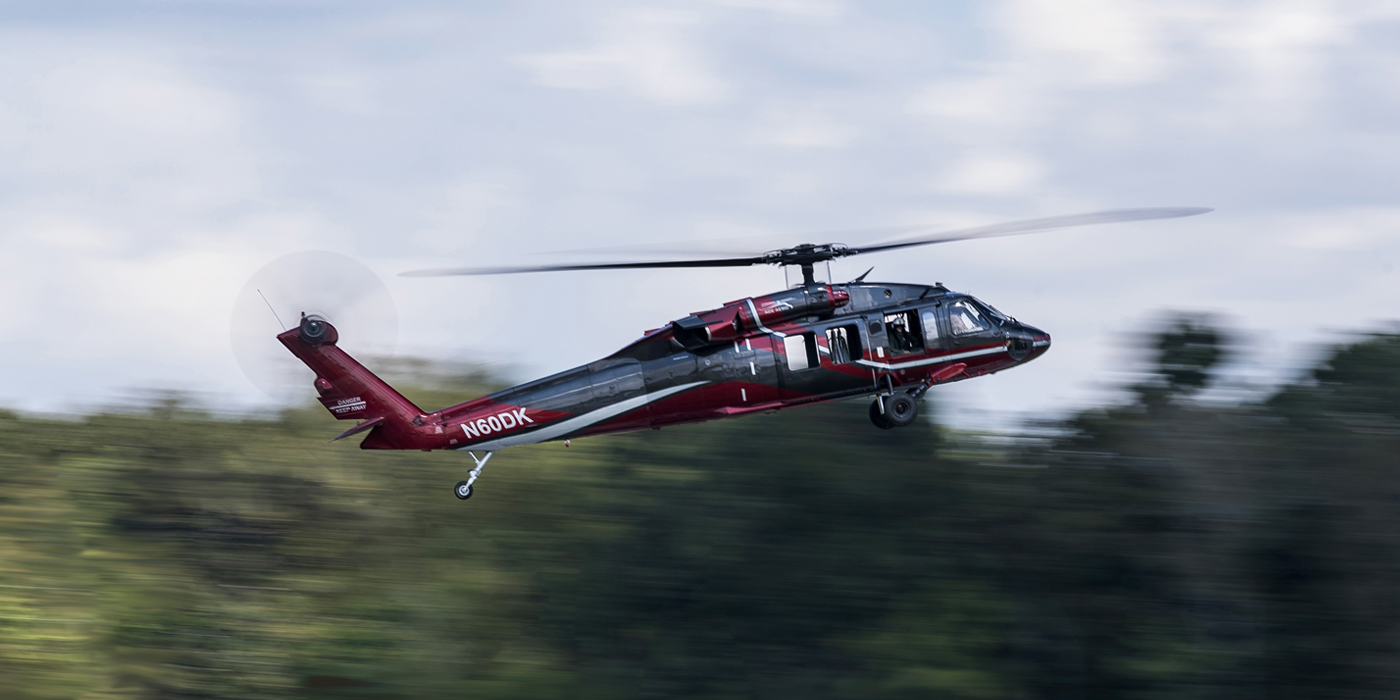 Aviation Icon meets Next Gen Avionics Technology
Over the past four decades the Sikorsky S-70/UH-60 Black Hawk helicopter has established itself as an icon of versatility in aviation. It can be found in the service of nations all around the world. It's a symbol of rescue for those in an emergency at sea or in remote locations, and a warrior against wild fires. This medium-lift utility helicopter excels at being, well, utilitarian – excelling at many different missions. An aircraft this valuable shouldn't simply be retired, it should be utilized, and with utilization over any period of time, comes the need to upgrade – the type of upgrades that can carry a proven airframe into a new generation of service. That's exactly why we teamed with Ace Aeronautics in Guntersville, Alabama – to combine the advanced capabilities of our G5000H integrated flight deck with the now legendary Black Hawk airframe. This modernization is known as the ACE DECK VL-60.
Garmin G5000H Integrated Flight Deck
The G5000H installation in the ACE DECK VL-60 helicopter incorporates four 12-inch high resolution widescreen displays along with two touchscreen controllers that serve as the pilot interface to the flight deck. On the primary flight displays (PFD) and multifunction displays (MFD), pilots can view flight information alongside maps, checklists, weather, geo-referenced charts and more across all four displays. Our Helicopter Synthetic Vision Technology can also depict 3-D terrain, obstacles, wires, traffic and the terminal environment for increased information throughout every phase of flight.
Flying the G5000H-equipped ACE DECK VL-60
The G5000H not only represents a modern upgrade for the Black Hawk airframe, it's also designed to ease pilot workload and enhance situational awareness from inside the cockpit. "The 4K displays are clean, crisp, and provide an exceptional viewing area for the [Primary Flight Display], Synthetic Vision, video, and custom ship synoptic pages. And, the geo-referenced approach plates and procedure cueing completely simplify instrument approaches," said Randy Nolin, Ace Aeronautics Vice President of Engineering/Test Pilot and retired US Army UH-60 Black Hawk pilot.
Pilots transitioning from older style analog gauges and legacy instruments in a S-70/UH-60 shouldn't be too concerned learning to fly behind the next generation flight deck. "It was a very easy transition [flying with G5000H]. The controls are extremely intuitive, and the touchscreen works much like a smartphone. With the Garmin [G5000H] all of the functions are easy to access," added Nolin.
We've built the Garmin aviation brand on providing safety enhancing features in all of our avionics solutions—everything from portable navigators through our fully integrated flight decks. "The Synthetic Vision coupled with the worldwide terrain and obstacles database give the G5000H an awareness that legacy Black Hawk pilots have been asking for since the Black Hawk began. Now it's here," said Kenneth Czarnecki, Ace Aeronautics Chief Pilot and retired US Army UH-60 Black Hawk pilot.
A Medium-Lift Utility Helicopter for the Future
The G5000H-equipped Ace Deck VL-60 helicopter is a great example of combining a proven airframe with modern avionics—a platform with increased capabilities and safety-enhancing features. "It is a generational and technological evolution for helicopter flight," said Nolin.
For more information about our G5000H integrated flight deck for medium-lift helicopters, visit garmin.com/helicopters. To learn about Ace Aeronautics and the ACE DECK VL-60, visit aceaero.com.