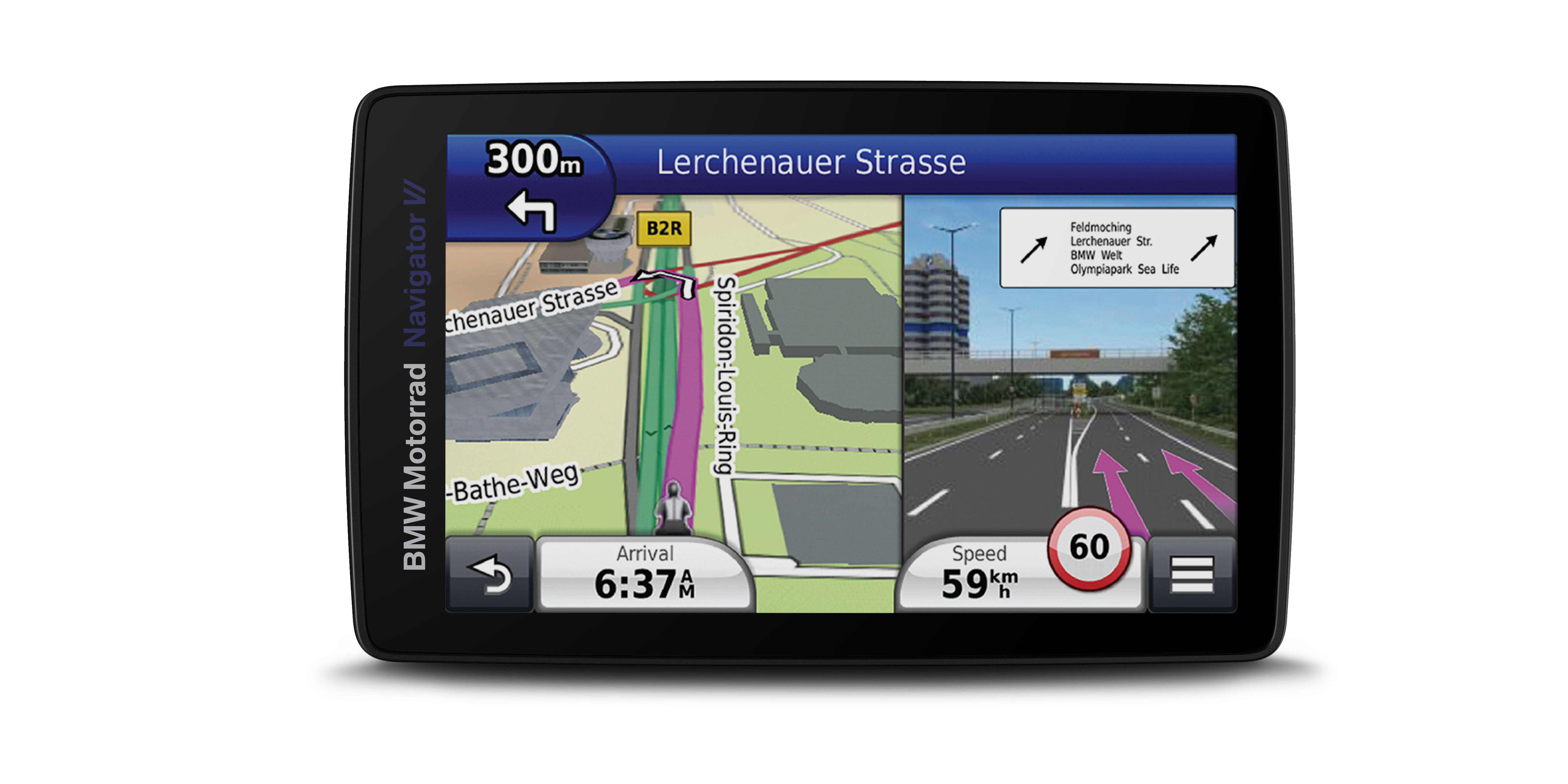 Announcement: Garmin brings advanced navigation to the BMW Motorrad Navigator VI
Garmin is pleased to announce a new generation of advanced navigation for motorcyclists with the introduction of the BMW Motorrad Navigator VI. Combining the latest advancements in Garmin navigation with BMW-specific functions, the new Navigator VI features a resistive 5-inch touch window display that is easy-to-read, particularly under bright sunlight conditions thanks to its circular polarizer filter. To enhance the motorcycling experience, this new navigator introduces a new GPS and Glonass receiver that allows it to spot additional satellites at any given time. The Navigator VI also has the power to stream music via Bluetooth, which lets riders enjoy and control their favorite music from a compatible Apple or Android device as well as other Bluetooth media sources through the navigator to a Bluetooth headset.
"It's exciting to see the evolution of the BMW Motorrad Navigator series throughout the years," said Matt Munn, Garmin automotive OEM managing director. "With the BMW Motorrad Navigator VI, we are implementing advanced features that allow music streaming directly to a rider's Bluetooth headset and new sophisticated routing options that will enhance the overall riding experience for enthusiasts."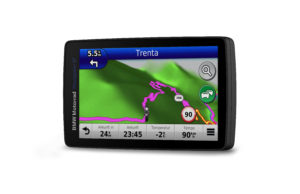 Advanced navigation features on the Navigator VI facilitate the needs and situational awareness of motorcyclists on the road. Riders will now have access to free live services that provide real time live traffic, weather radar visibility, smart notifications directly on the viewer display screen, lifetime maps and more. With the new Round Trip Routing feature, riders are given access to route configurations by taking time, distance and temporary destinations into account to make the most of their ride. In conjunction with curvy routing mode and the alternative to avoid motorways, the Navigator VI now has the option to deviate from unchanging and often wearisome major roads that can take away from the thrill of an adventurous ride.
To provide the most efficient riding experience, the Navigator VI is preloaded with BMW Motorrad Dealer points of interest as well as trip planning capabilities to create trips with 30 via points and approximately 125 shaping points between each via point. A tracking app is also available to share locations with friends and family during a ride. On select BMW motorcycles with navigation prep, riding enthusiasts can even use MMC (multi-controller) commands that guide motorcyclists to their favorite locations while their hands remain firmly on the handlebars. Additionally, the Navigator VI can be used to control Garmin VIRB action cameras (sold separately) wirelessly to record video, snap pictures during a ride, and show off meaningful video with G-Metrix sensor data built within the action camera that can show how far, how high, and how fast users went during a ride.
The BMW Motorrad Navigator VI is expected to be available April 2017 at BMW Motorrad dealers in Europe and North America.