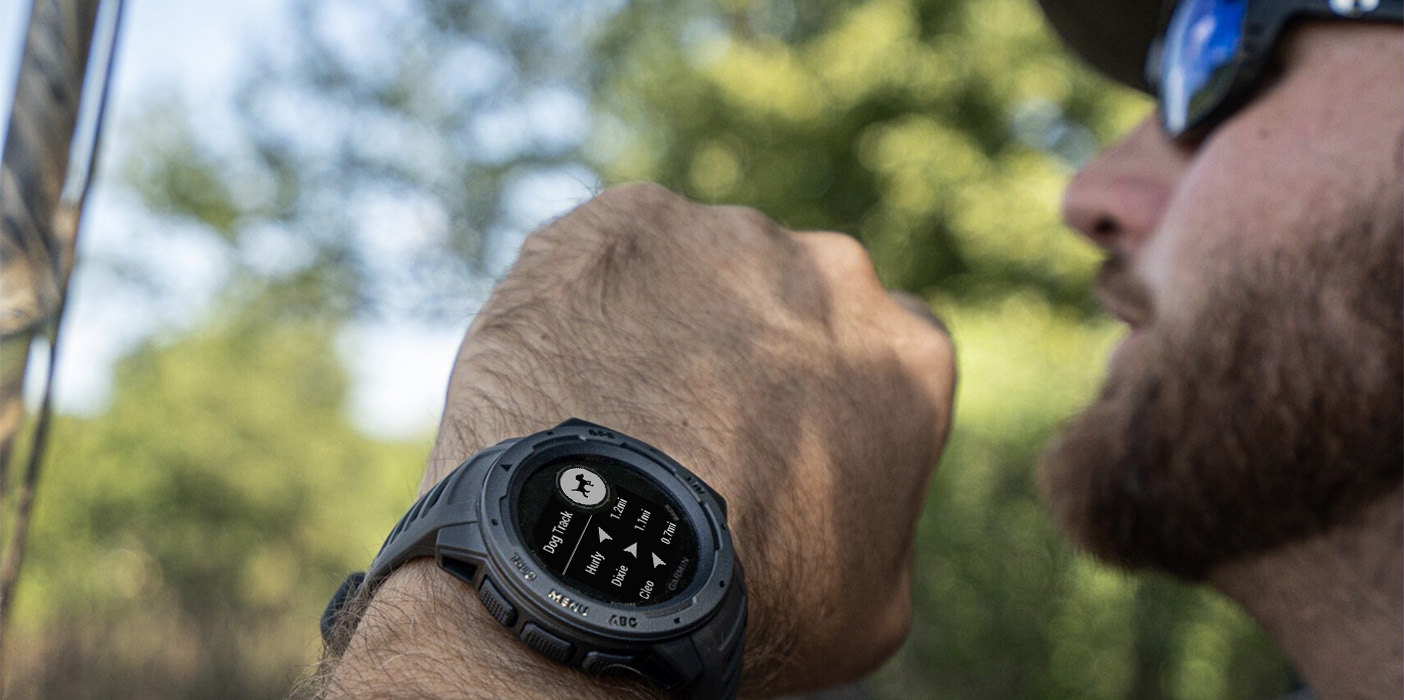 Garmin Smartwatch Widget Allows for Wrist-Based Dog Tracking
By Mark Zepp
Garmin Regional Sales Manager
The No. 1 question I received while standing behind the Garmin table at United Kennel Club's Autumn Oaks over the 2019 Labor Day weekend was about Instinct, a GPS watch that Garmin introduced in late 2018.
The watch has many cool features, like a built-in heart rate monitor; 3-axis compass and barometric altimeter; the ability to receive smart notifications from your phone; and the popular TracBack, which lets you navigate the same route back to your starting point. If you're a fitness guru, Instinct can also track your route while running and biking as well as other fitness activities. Instinct is also available in many different colors, making it popular with both men and women.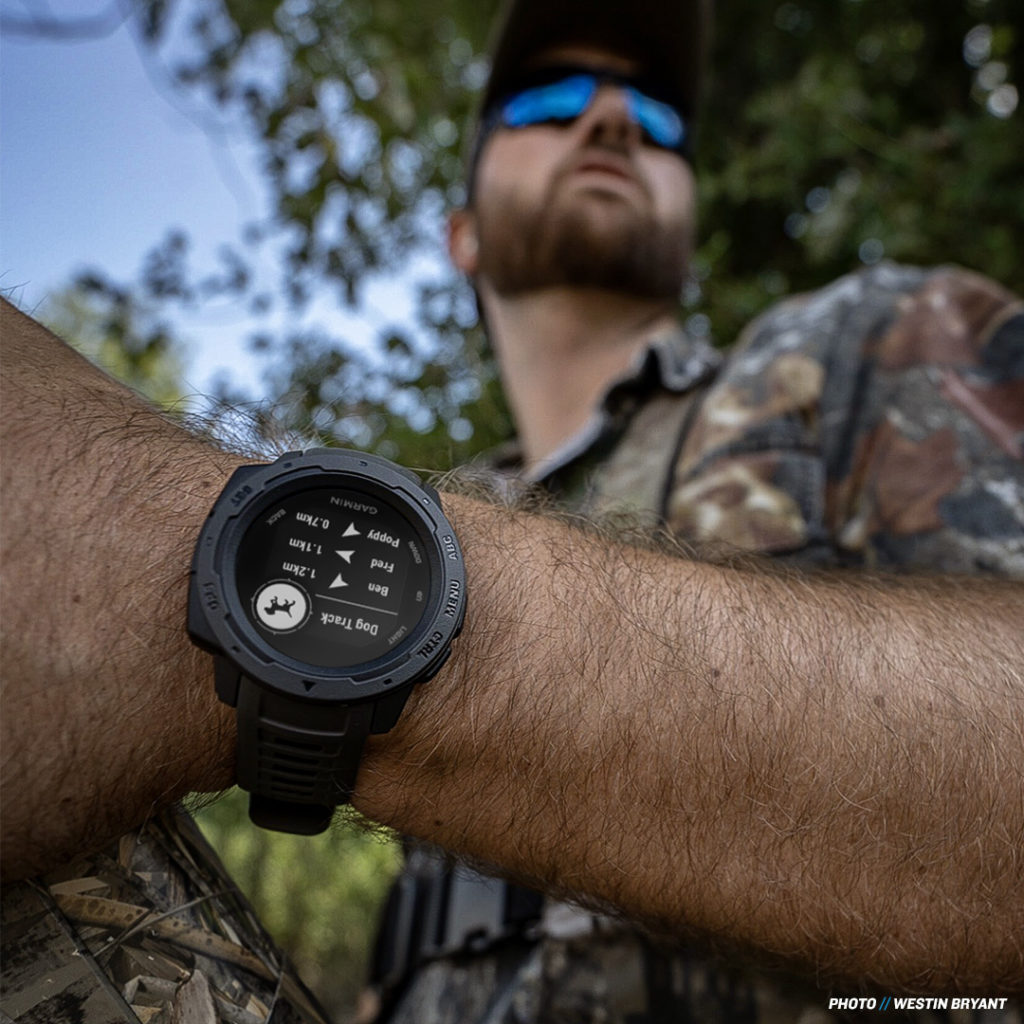 These features are cool, but that's not what brought folks to Garmin's Autumn Oaks table with questions.
For those who hunt alongside dogs, the coolest Instinct feature is the dog-tracking widget, which allows it to "talk" to a variety of Garmin handhelds, including Astro 320, Astro 430 or Alpha 100, via an in-range Bluetooth connection (typically 10 to 15 yards). With an Instinct on their wrist and a tracking-and-training collar bundle on their dog, users can keep their tracker in their coat pocket, backpack or lanyard and still see the distance and direction of up to three dogs at a time by simply looking at their watch.
This technology has been available for a few years with Garmin's fēnix line of durable smartwatches, but those usually cost hundreds of dollars more than Instinct. If you are in the market for a good-looking watch that helps you in the woods or out on the bird dog prairie, Instinct is a perfect choice.
If/when you get an Instinct, fēnix or other compatible Garmin wearable, follow these simple steps to start streaming dog data straight to your wrist for quick-look functionality without having to switch menus on your handheld.
Update all of your Garmin gear to the latest software using Garmin Express. You may be able to skip this step if your gear is fairly new, but if your equipment is older, the update adds Broadcast Mode to your handheld and the Dog Track widget to your watch.
Enable the Dog Track widget on your Instinct

Press "Up" button to populate the menus
Enable Broadcast Mode on the transmitting handheld:

Select "Broadcast Dog Data"
Once your dog-tracking handheld is set to Broadcast Mode and tracking a compatible dog tracking collar, the widget on your Instinct or fēnix will show the dogs' names, status, distance and direction from the handheld.
The widget will also alert you when the dog has treed or is on point, ­­­just like the transmitting handheld does. For these alerts to show on the watch, you need to be on the Dog Track widget screen. These notifications will not appear on the watch if you're on the watch screen or another widget screen.