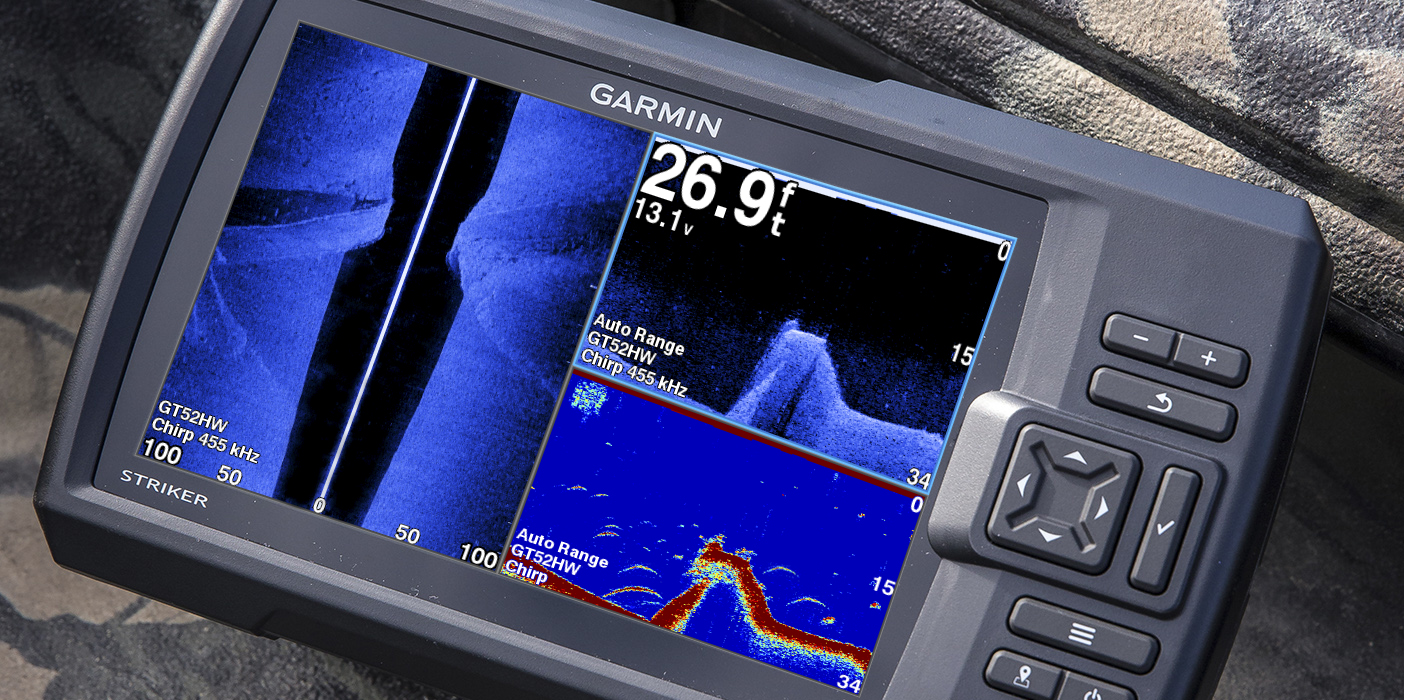 Best Fishfinder Under $500 – Garmin STRIKER 7sv
If you're in the market for the best fish finder under $500 … that is, a standalone fishfinder that does not include mapping, the Garmin STRIKER 7sv is for you.
There are many fishfinders on the market, but none of them are as easy to use and pack as many value-added benefits into the box as the STRIKER series from Garmin. Here are just a few reasons to choose a STRIKER unit.
GPS with Speed + Sonar History + Waypoint Marking
Unlike regular fishfinders, STRIKER units have built-in, high-sensitivity GPS to locate your position quickly and precisely, and then maintain your GPS location anywhere you go on the lake by creating a trail of where you've been.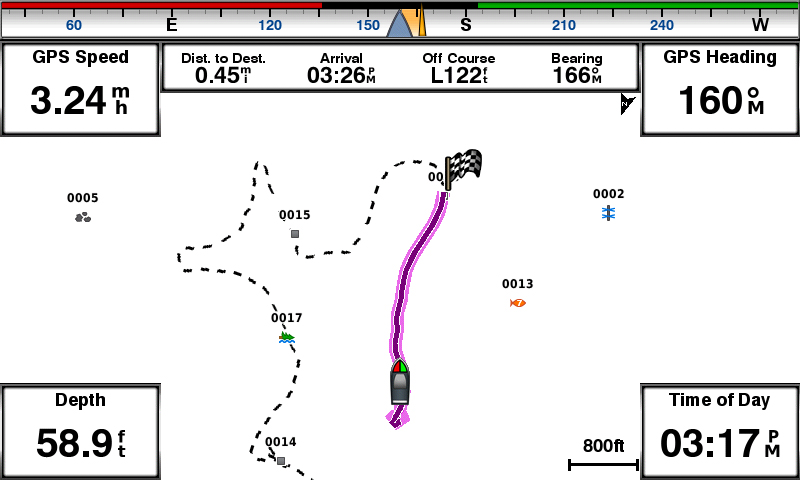 More importantly, you can mark and customize waypoints so you can return to that hot fishing spot, boat ramp or dock in the future. No other entry-level unit on the market offers the ability to view sonar history and scroll over and mark a waypoint on a specific piece of structure or school of fish.
If you have more than one unit on your boat, you can share your waypoints with other STRIKER or echoMAP fishfinders using the User Data Sharing Cable.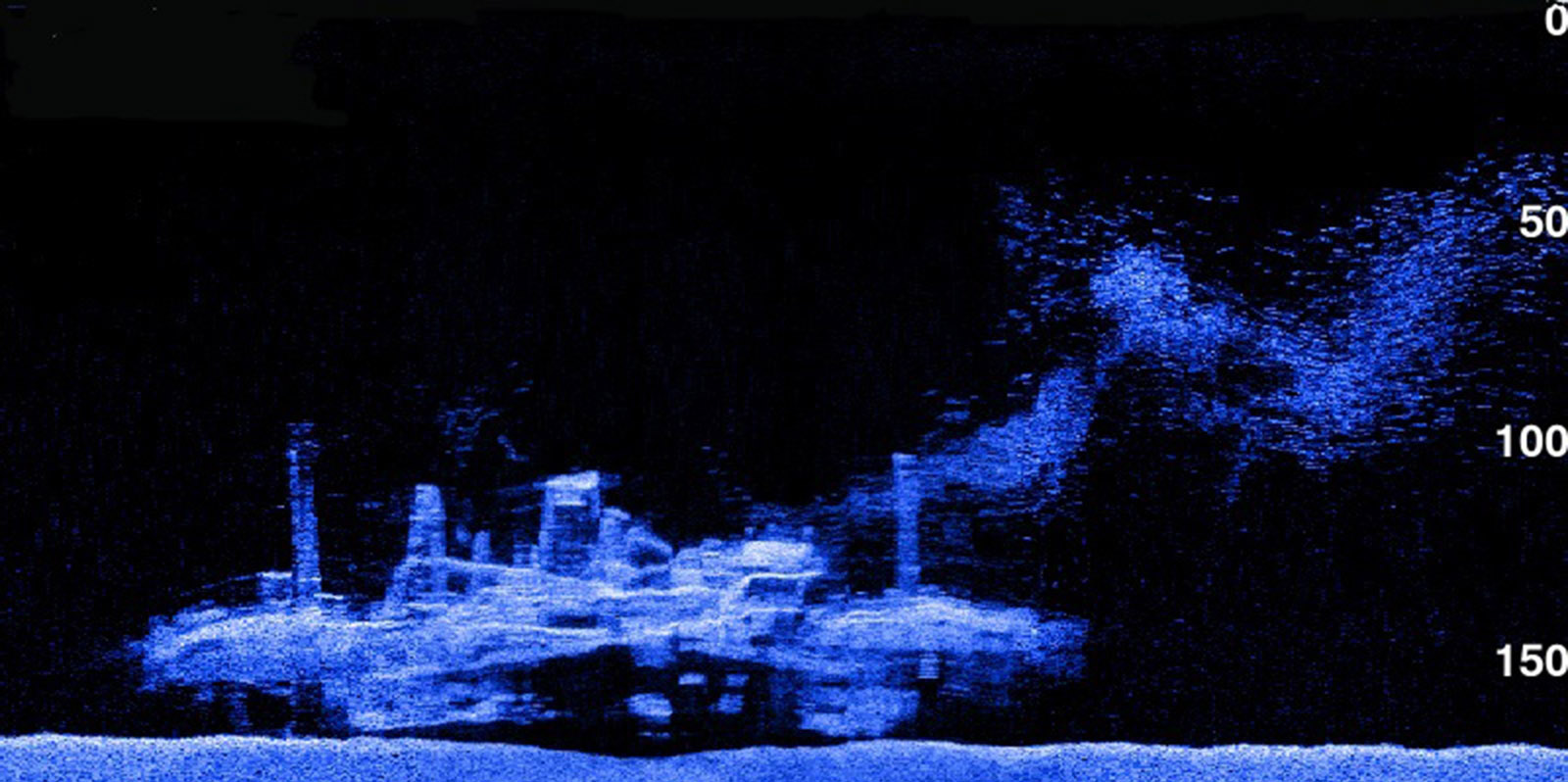 CHIRP Sonar
Experience the crystal clear clarity of high wide CHIRP sonar. Great for freshwater or saltwater fishing, Garmin CHIRP sonar will give you target separation in an entry-level unit, which was previously only found on very expensive units.
The STRIKER 7sv includes CHIRP SideVü, CHIRP ClearVü and CHIRP traditional sonars. Click here to read why CHIRP sonar is an absolute necessity to have on your boat.
Extra Value In the Box
There's no need to buy additional mounts! In addition to the STRIKER unit itself, which has a really cool, rugged design, you'll receive a tilt/swivel mount, trolling motor and transom mount, CHIRP transducer, and all cables necessary to install a single unit.
Looking for a unit with mapping? Step up to an echoMAP CHIRP chartplotter with over 13,000 built-in HD lakes with 1-foot contours.
Follow Garmin Fish & Hunt on social media for videos, tips from pros and articles to help you become a better angler.