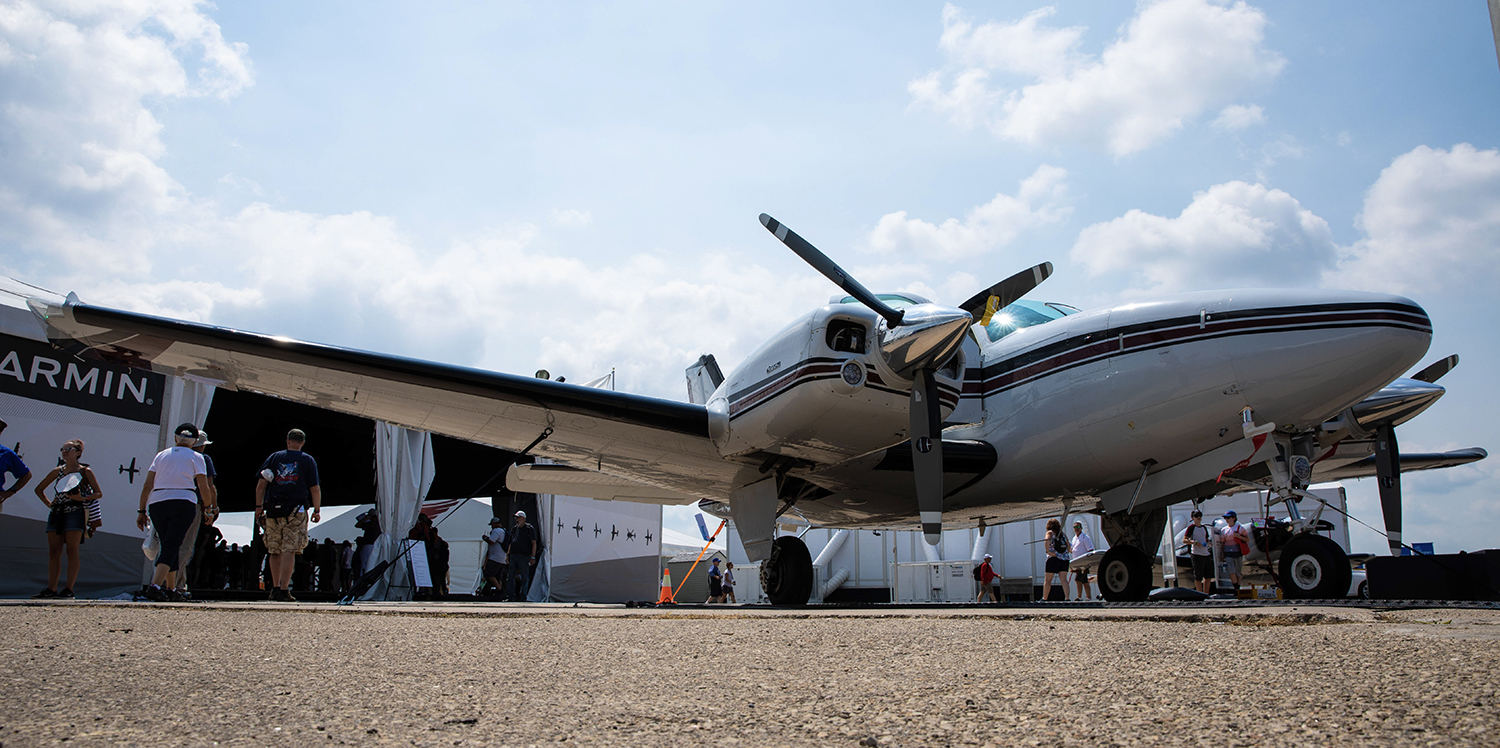 EAA AirVenture Oshkosh 2018: Beechcraft Baron 58
Our first featured aircraft of EAA AirVenture Oshkosh 2018 is the 1994 Beechcraft Baron 58. This popular, light twin-engined piston aircraft features our latest avionics tailored for the legendary Beechcraft design.
Up front, this Baron features a 10.6-inch G500 TXi primary flight display (PFD) on the pilot's side, accompanied by dual portait 7-inch G500 TXi on the copilot's side for PFD and EIS (engine information system) capability. Along with the TXi displays, it includes GTN 750 and GTN 650 units for GPS/Nav/Comm/MFD functionality plus our Flight Stream 510, allowing wireless connectivity to our Connext ecosystem. Plus our latest GFC 600 three-axis retrofit autopilot with pitch trim.
The Baron also features several remote-mounted products, including GWX 75 Dopper-capable weather radar, GDL 69A SiriusXM weather and radio datalink, GMA 35c Bluetooth and voice command-enabled audio panel, GTX 345R ADS-B In/Out transponder and a GSR 56 global voice/text/position satellite datalink.
To learn more about our latest avionics for general aviation aircraft, check them out at EAA AirVenture Oshkosh along Celebration Way, or visit our website at garmin.com/aviation.