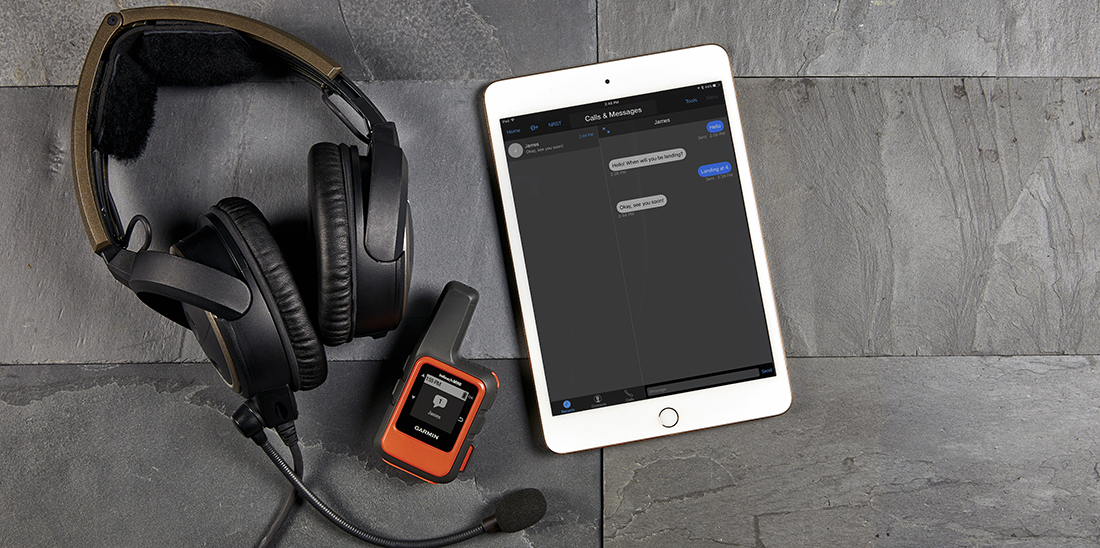 inReach: Everyday Aviation Uses
inReach® satellite communication devices have become a staple for outdoor and marine enthusiasts. Backcountry pilots also find the GPS-equipped, two-way communicators useful for off-the-grid destinations. The built-in interactive SOS feature can provide added peace of mind — not only for adventurers but also their loved ones — knowing that in case of emergency, staff at the GEOS International Emergency Response Coordination Center will initiate a response. While inReach devices excel in these unique environments, they definitely aren't limited to them. Here are some everyday ways pilots, aircraft fleets, and even family members and friends can benefit from inReach devices.
Live Flight Tracking
If the phrase "are we there yet?" causes stress in an airplane or car, imagine the stress "are they there yet?" can cause family and friends on the ground. Factor in the possibility you might forget to send the obligatory "we've arrived" text message or phone call —pandemonium can ensue!
With an inReach device, there's no need to worry. It can send track points at preselected time intervals, recorded to a web-based MapShare™ trip-sharing page where followers can see your progress and know if you've arrived at your destination. Enable MapShare on the Garmin Explore™ website and activate the tracking tool upon departure and share the preset message via text or email with loved ones — it includes a link to your MapShare page to follow flight progress. This feature can also come in handy for flight schools to keep track of student pilots' flights.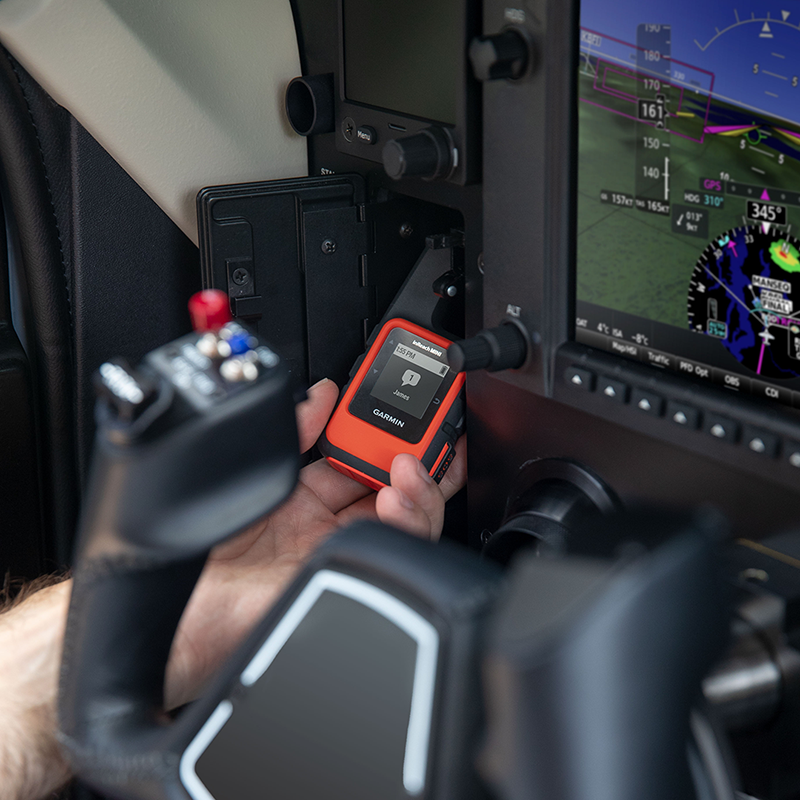 Two-way Communication In-flight
At altitude cellular reception can be nonexistent. It's locations like these where the inReach devices are designed to keep you connected. With the Iridium satellite network providing global reach, pilots and passengers can send and receive text messages or emails. Additionally, text messages can be sent and received directly within the Garmin Pilot app when paired with a smartphone or tablet, making communicating even easier. Maybe your arrival time has been delayed, or your flight diverted due to weather. Important messages don't have to wait until you land.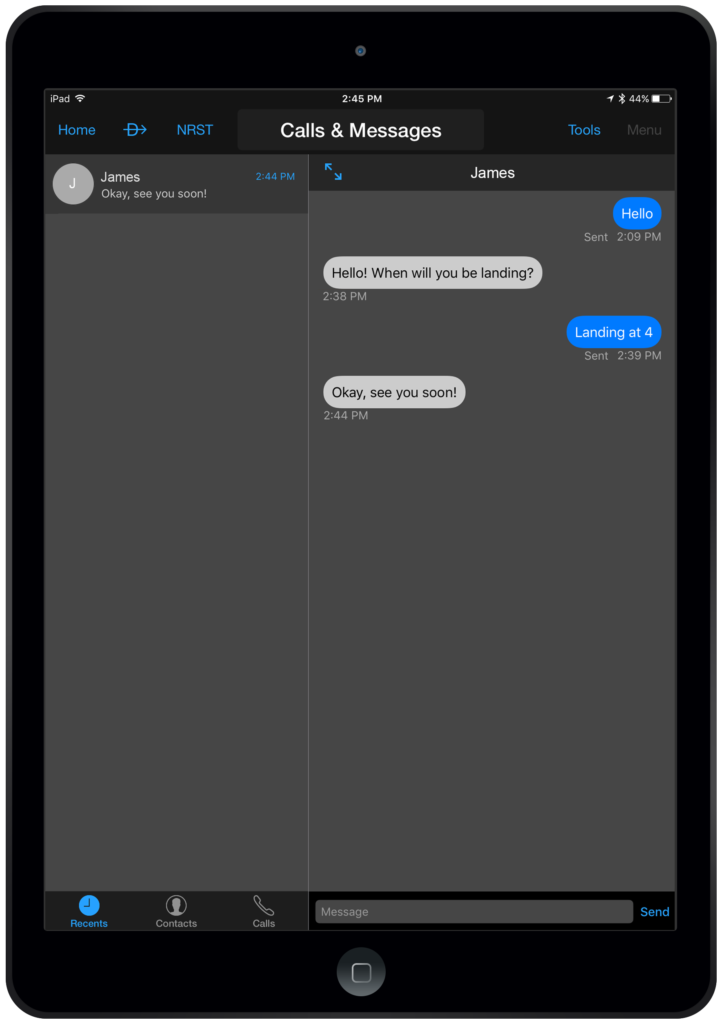 GPS for Garmin Pilot
Did you know you can leverage the GPS position source within inReach devices when connected to Apple mobile devices running Garmin Pilot? It's another way the device can integrate into the Connext ecosystem. Connect the two devices via BLUETOOTH™ technology* and it can drive a precise georeferenced aircraft position symbol on your tablet's moving map display!
Get Help in Case of Emergency
Emergencies situations can happen. They may seldom occur, but preparation can lead to the best outcomes. inReach devices feature a dedicated SOS button that notifies GEOS, a professional 24/7 global emergency monitoring and response coordination center, upon activation. Their trained staff is available to respond to your messages, track your device and notify emergency responders in your area – giving you the peace of mind that help is on the way.
inReach devices require subscriptions for live tracking, messaging and SOS functionality. To learn more about our different inReach devices and subscription plans available, visit Garmin.com/inreach for more information.
NOTICE: Some jurisdictions regulate or prohibit the use of satellite communication devices. It is your responsibility to know and follow all applicable laws in the jurisdictions where the device is intended to be used.
*The Bluetooth word mark and logos are registered trademarks owned by Bluetooth SIG, Inc. and any use of such marks by Garmin is under license.
A clear view of the sky is necessary to send and receive messages.