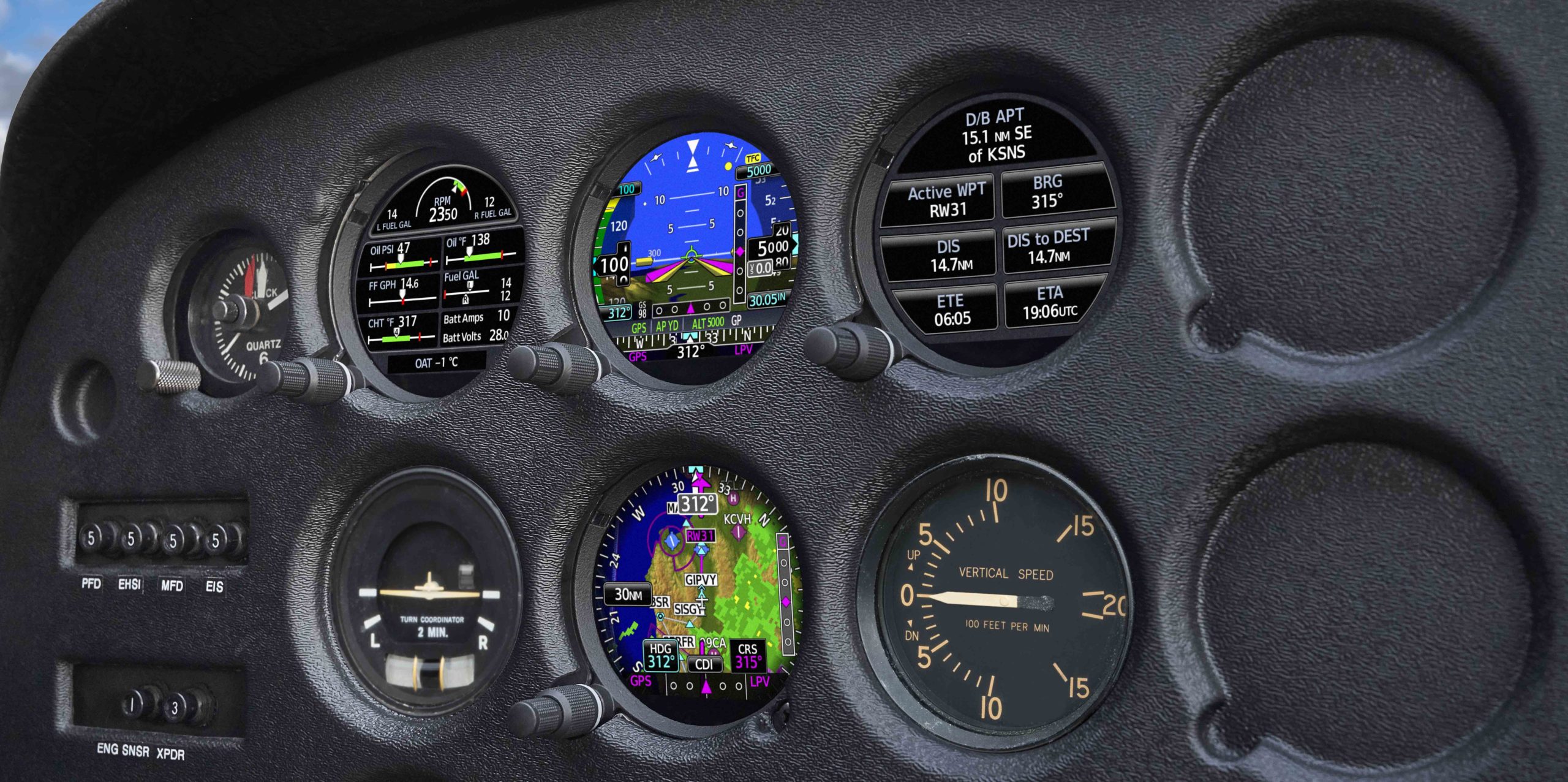 GI 275 Adds GFC 500 Autopilot Compatibility
Our GI 275 electronic flight instrument can now be interfaced with the GFC 500 autopilot, delivering superior in-flight performance and added redundancy when multiple GI 275's are installed in an aircraft. In addition to GFC 500 compatibility, GI 275 can now serve as a replacement attitude indicator and/or horizontal situation indicator (HSI) to legacy Century II/III autopilots. The GI 275 upgrade also includes the display of outside air temperature, groundspeed, true airspeed and wind on the attitude indicator, as well as data field enhancements on the multi-function display (MFD) page.
"The new GI 275 has revolutionized fixed-wing general aviation aircraft instrument panels and today, we're excited to grow its capabilities and compatibilities even further to include support for our incredibly popular GFC 500 autopilot," said Carl Wolf, vice president of aviation sales and marketing. "The GI 275 is capable of providing a staggering amount of flight display information in a lightweight and compact design that is easy to incorporate into a variety of cockpits and with its expansive autopilot interface possibilities, it's a must-have in every cockpit."
GFC 500 autopilot compatibility with the GI 275
A single GI 2751 electronic flight instrument can now be used as the attitude source to drive the GFC 500 autopilot, while also displaying mode annunciations and flight director indications. Its bright, high-resolution touchscreen display and wide viewing angle offer superior readability in the cockpit. For added redundancy in aircraft equipped with dual GI 275's, the secondary GI 2751 is capable of coupling to the GFC 500 autopilot, as well. In the unlikely event of a primary GI 275 failure, the autopilot remains fully functional when paired with the secondary GI 275. Additional redundancy is extended to include the G500 TXi & G600 TXi flight displays, which also allow the GI 275 to couple to the GFC 500 autopilot if needed. Unique to the GI 275 and TXi, pilots will receive a mis-compare notification if the AHRS sources between the two do not align.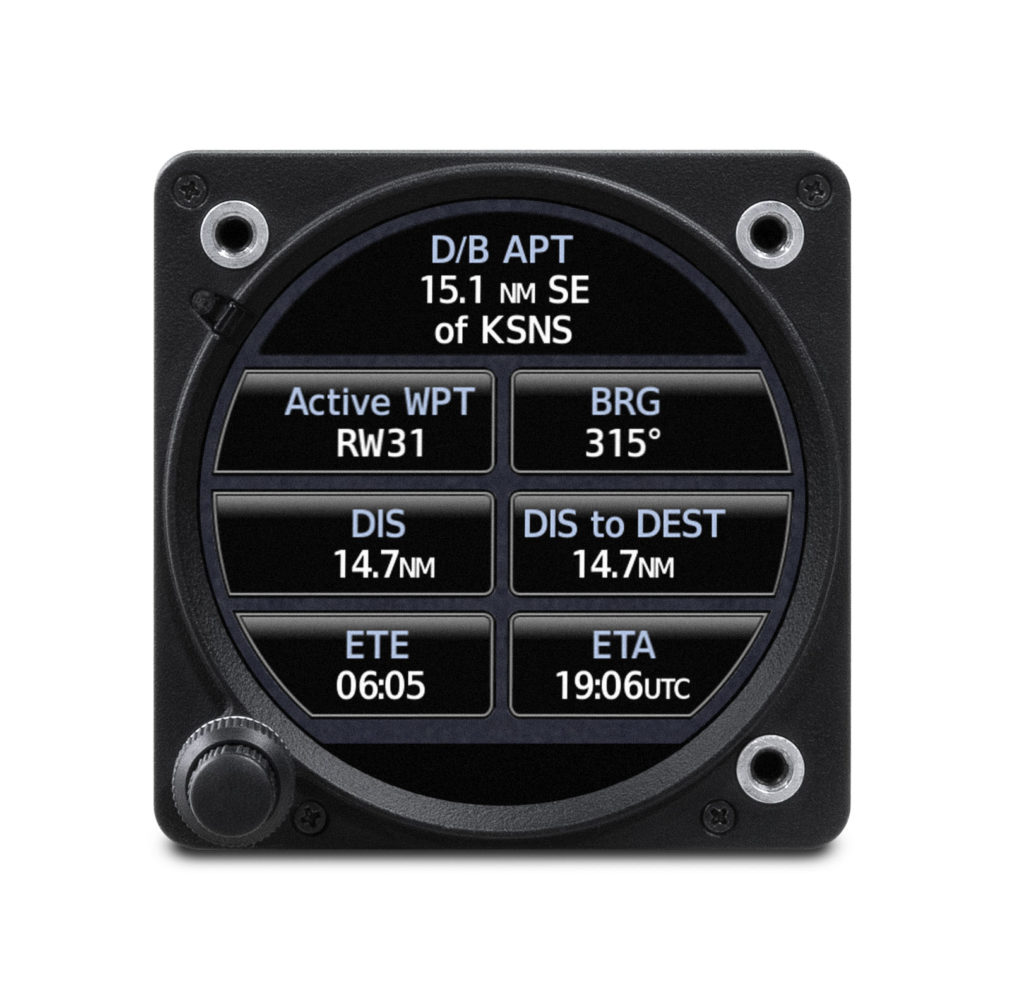 Century II/III autopilot compatibility
The GI 275's autopilot interface compatibility continues to grow with the addition of the Century II/III autopilots, which can now be paired with the GI 2752 to replace the antiquated attitude indicator3. When replacing the old attitude indicator, pilots receive a reliable electronic flight instrument with additional capabilities beyond the traditional display of attitude information. Furthermore, unlike legacy attitude indicators paired with the Century II/III autopilots, the GI 275 is capable of disconnecting the autopilot in the unlikely event of an attitude upset or in the event of a mis-compare of attitude data between two GI 275's.
Additional GI 275 display enhancements
The GI 275 electronic flight instrument is capable of displaying outside air temperature (OAT) and true airspeed (TAS) using a temperature probe. Similar to other Garmin products, OAT is displayed along the bottom of the airspeed indicator on the GI 275, while TAS is displayed on the top of the airspeed indicator. Wind speed and direction is also displayed above the heading and autopilot annunciations on the attitude indicator. Additionally, MFD data field enhancements allow pilots to easily edit and change data fields on the MFD page.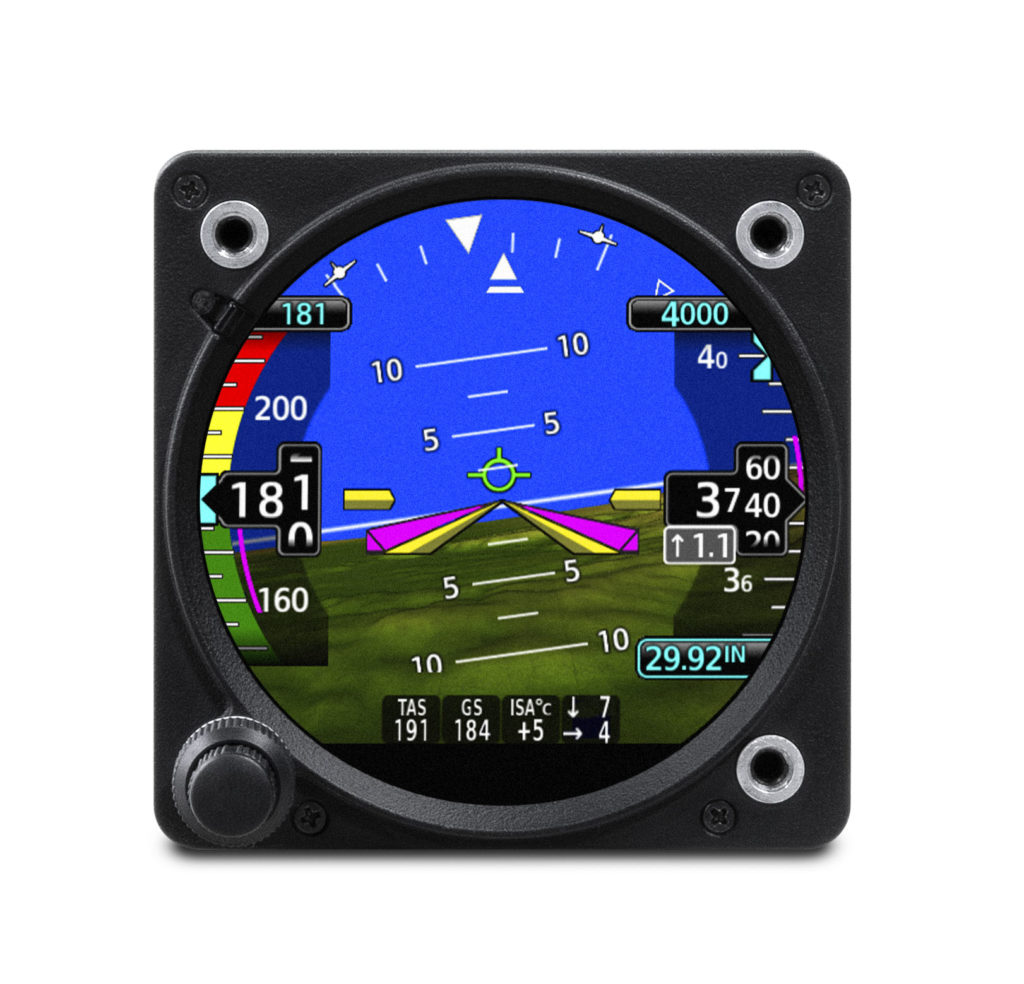 The latest upgrade for the GI 275 is expected to be available in August and pricing for various configurations of the GI 275 can be found on our website. Through July 31, 2020, customers can purchase one GI 275 Engine Indication System (EIS) system for single-engine aircraft or two for a multi-engine aircraft and receive $1,000 USD (per GI 275 system) via a mail-in rebate. Contact a Garmin dealer for additional information. During the week of AirVenture 2020, we will be hosting a series of free educational webinars and product demonstrations, and feature unique opportunities that will bring the Garmin exhibit experience direct to its customers. Check out Garmin's full line-up of virtual AirVenture Oshkosh events at www.garmin.com/OSH2020. For additional information, visit www.garmin.com/aviation. 
1.Requires GI 275 ADAHRS variant.
2.Requires GI 275 ADAHRS + AP variant.
3.Depending on the Century autopilot variant, dual GI 275's may be required.