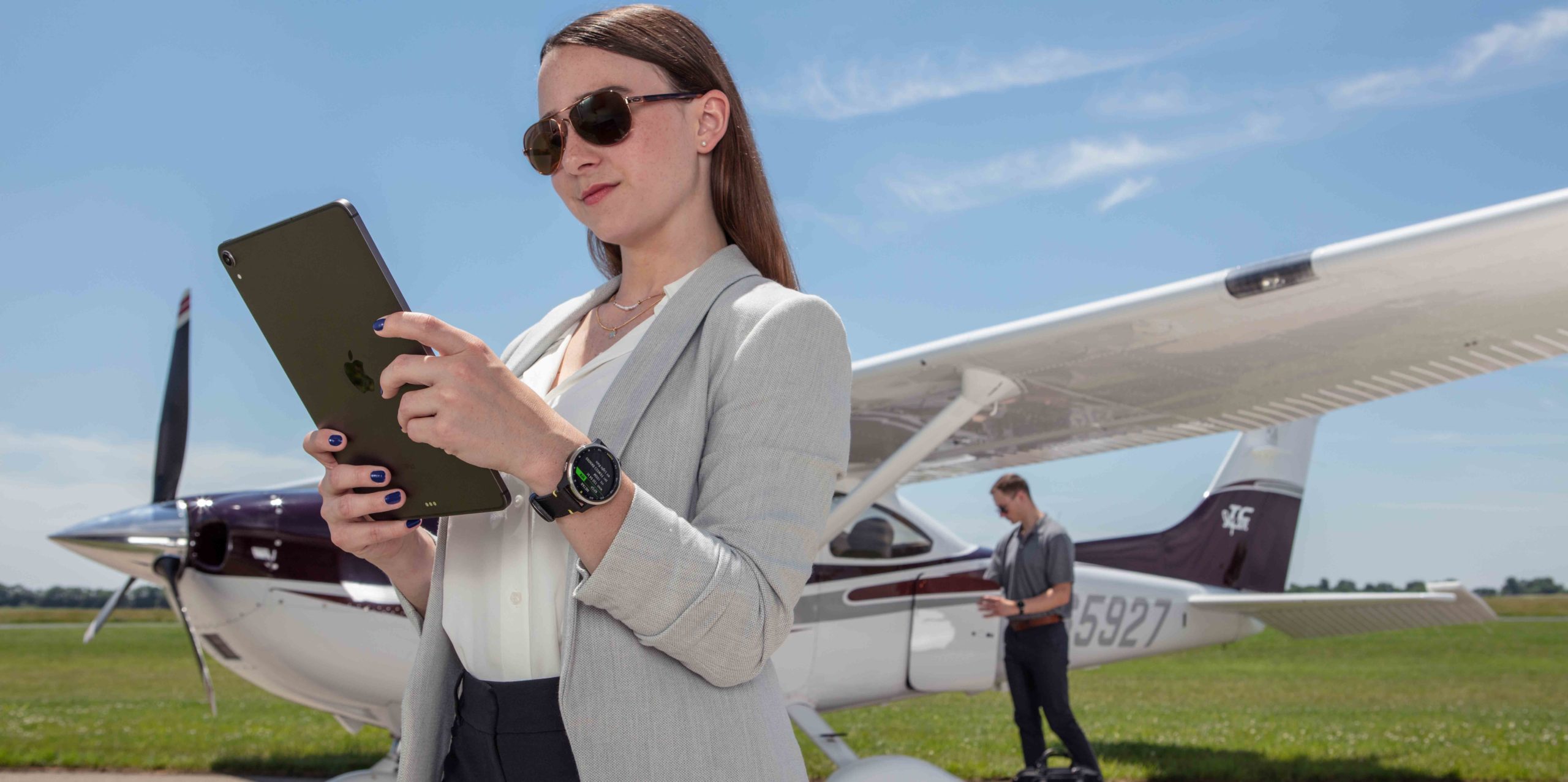 Easy, Convenient Flight Logging with Garmin Products and flyGarmin.com
Flight logging hasn't really changed over the years. The manual tradition of putting pen to paper, adding flight details, noting endorsements and maintaining flight times as best as possible in a logbook is as relevant today as it's ever been. And while this customary process is still widely employed, it can sometimes feel antiquated, time-consuming and cumbersome. Now, with select Garmin avionics, the Garmin Pilot™ app and D2™ series aviation watches, we've modernized this process by adding automation and digitalization. With these tools, pilots and aircraft owners can simplify the age-old flight logging process while gaining powerful insights on every flight.
Logging flights with Garmin aviation smartwatches
Our latest D2 series aviation watches – the D2™ Air and D2™ Delta series – can automatically detect the change in altitude during takeoff, initiating a flight recording logbook function. Once activated, it records the date, duration, total flight time and route. Upon landing, the information is automatically synced to a digital logbook on Garmin Pilot and flyGarmin.com – our safe and secure web-based cloud service – via a compatible smartphone.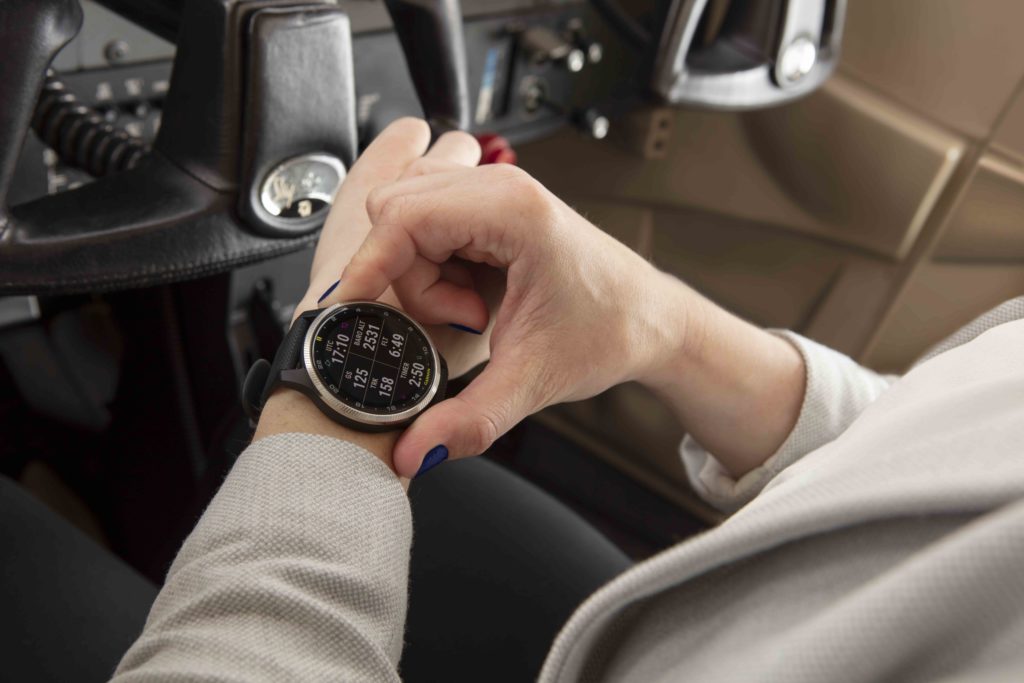 Log flights, endorsements, track currency and more with Garmin Pilot
Our Garmin Pilot app can take flight logging a step further. In addition to automatically logging flights from takeoff to landing like the D2 Air and D2 Delta series, Garmin Pilot can record remarks, endorsements and help keep track of currency based on the number of takeoffs and landings in either day or night conditions.
Additionally, when operating Garmin Pilot from a GPS-equipped mobile device, or when it's connected to a compatible external GPS device, it can automatically record flight track data during flights. With this feature enabled, flight data is recorded in-flight, then attached to the logbook entry upon landing. Recorded flight tracks can then be reviewed on the Garmin Pilot map page or flyGarmin.com.
Wirelessly transfer engine performance data with Garmin avionics
Our flight logging feature set doesn't just apply to the pilot's flight time – we've created tools to help aircraft owners and operators gain valuable insights into their aircraft too. For aircraft equipped with a Garmin GI 275 EIS, an EIS-capable TXi flight display, G1000® NXi, G3000®1 or G5000®1 integrated flight deck, engine data can be wirelessly transmitted to Garmin Pilot on Apple® devices via our Flight Stream 510 wireless gateway2. For example, during a flight, crewmembers can transmit engine data to Garmin Pilot for real-time performance review. Upon landing, aircraft service technicians can review the flight data to help identify performance issues or maintenance needs. Saved performance data is automatically uploaded to flyGarmin.com and viewable on the logbook page.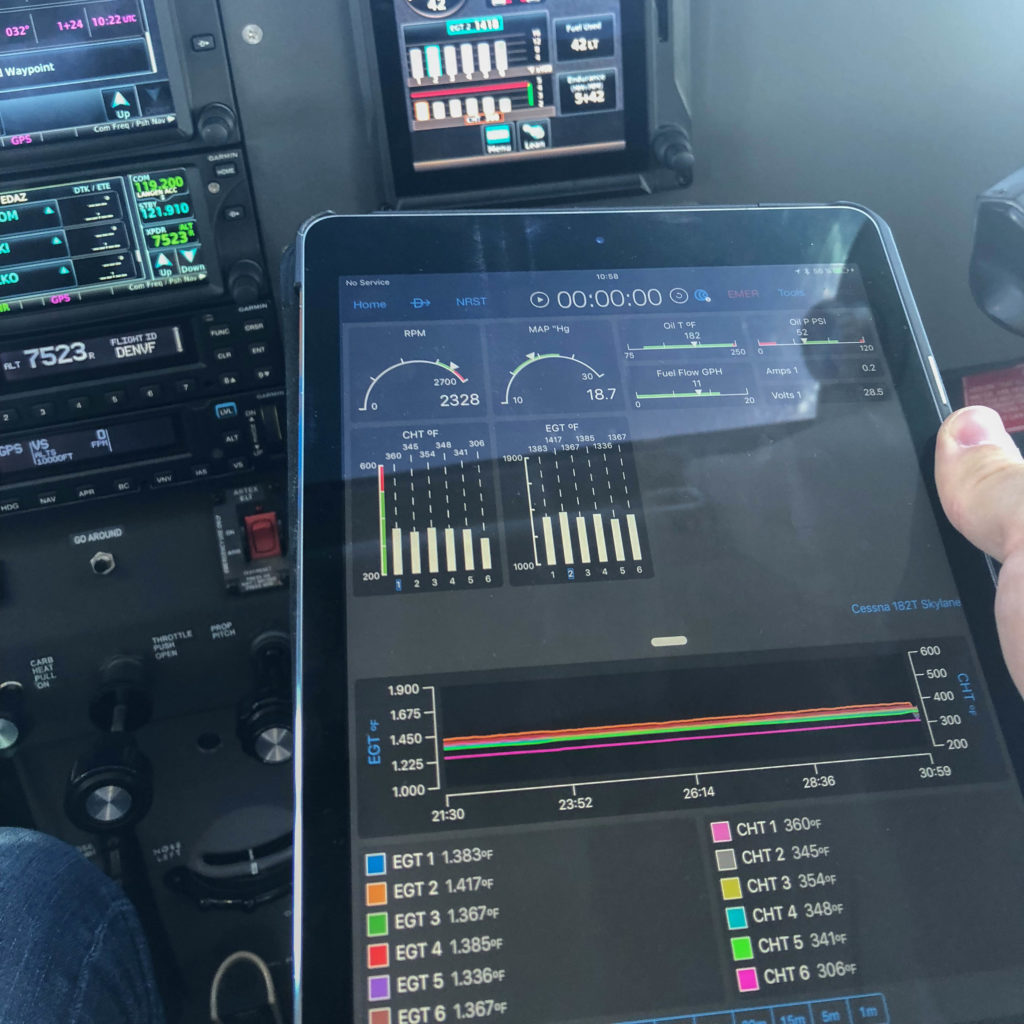 Review flight and engine data online at flyGarmin.com
Once flights are logged on select Garmin avionics3, D2 Air, D2 Delta series watches and Garmin Pilot, they are safely and securely stored on flyGarmin.com. From a desktop computer, tablet or mobile device, aircraft operators can review flight entries, flight tracks, engine performance data, currency reports and more. When it's time to report hours and endorsements to employers or insurance, daily, monthly or yearly lookback reports can be generated on flyGarmin.com.
Exceedance alerts can be also be created on flyGarmin.com. This customizable tool can help operators monitor the health of their airframe and engine. A user-configured system limit is set at flyGarmin.com, then an email notification is sent to the operator upon landing if a limit was exceeded. Exceedance alerts can be generated for cylinder head temperature, oil temperature, aircraft pitch and more.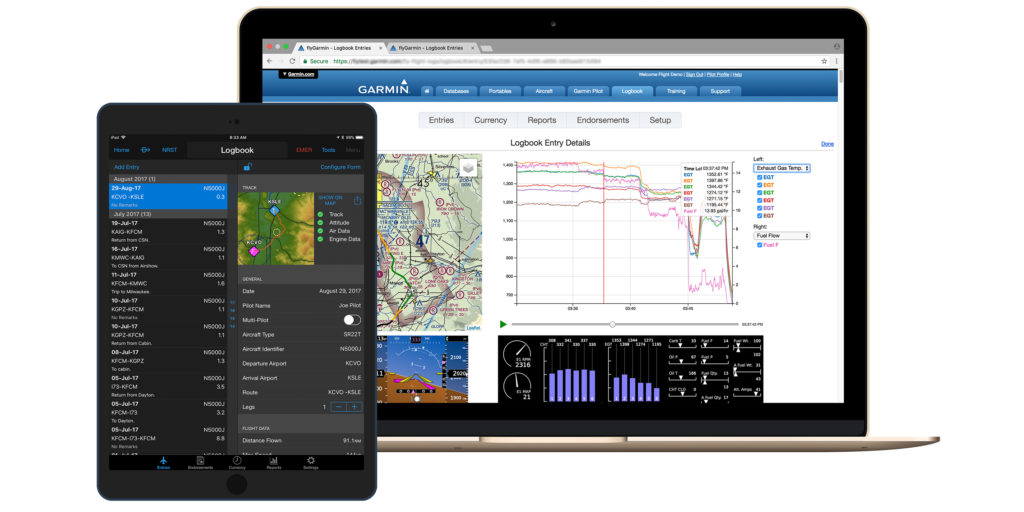 For more information about our flight logging solutions, engine information systems and avionics, visit Garmin.com/aviation.
1Compatibility varies by aircraft and system software level; see aircraft manufacturer for details
2Not required for GI 275 EIS
3Select Garmin avionics require a Flight Stream 510 (sold separately) and Garmin Pilot to do the automated transfer to flyGarmin.com — this transfer can also be done manually with SD card uploads
iPad, iPhone and Apple are trademarks of Apple Inc., registered in the U.S. and other countries.