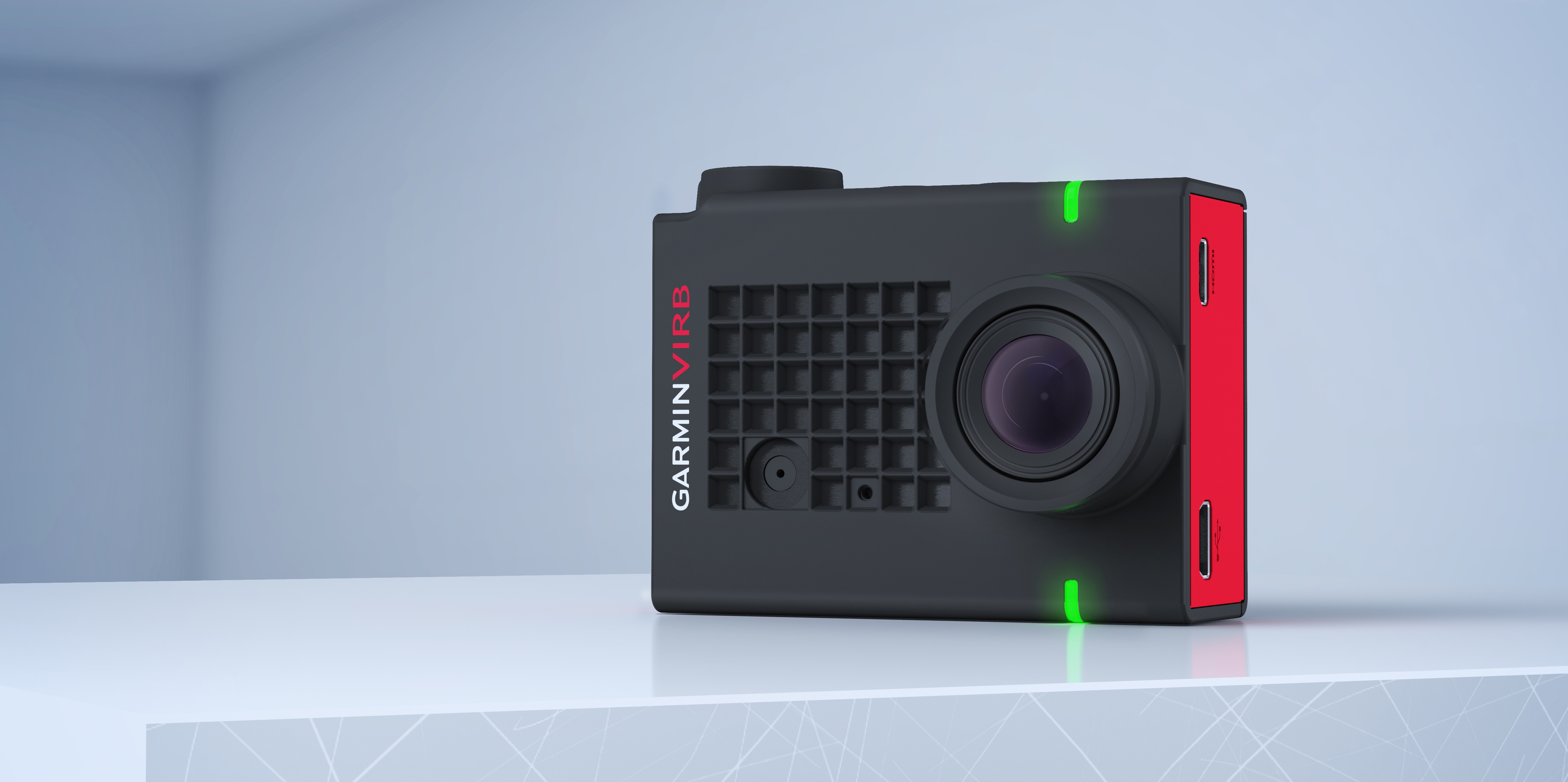 Announcement: VIRB Ultra 30 In-Cockpit Aviation Bundle
We're pleased to announce an aviation-specific addition to the VIRB Ultra 30 action camera family, offering several new accessories tailored to capturing rich, high definition footage in-flight. VIRB Ultra 30 is a waterproof action camera with the power to shoot stunning Ultra HD footage at 4K/30fps. It contains a suite of new features, including voice control, an intuitive LCD color touchscreen and one-touch live streaming. Built-in 3-axis stabilization and enhanced connectivity with a variety of Garmin products combine to provide pilots with a premier action camera tailored to capturing superior in-flight footage.
The VIRB Ultra 30 in-cockpit aviation bundle includes a stereo headset audio cable, so pilot-to-pilot communications and air traffic control transmissions may be embedded within the video. A prop filter is also provided to eliminate propeller distortion created while filming video in-flight or capturing high quality still photos. The VIRB Ultra 30 in-cockpit aviation bundle also includes a cage mount, which is the smallest and lightest way to mount VIRB Ultra in the cockpit.
With G-Metrix, VIRB Ultra utilizes internal sensors such as the high-sensitivity GPS, accelerometer and gyroscope to capture even more performance data. For example, pilots can review in-flight footage to see how many G's were recorded during a flight maneuver and overlay the data overtop the video. In addition to G-Metrix data, VIRB Ultra is Connext-capable so aviation-specific data such as altitude, airspeed and more can also be received from the G3X Touch flight display or Flight Stream 110/210/510.
Cross-product compatibility with D2 Bravo/D2 Bravo Titanium, aera 660 and Garmin Pilot offers pilots even more functionality, which comes with the same reliability and superiority pilots trust with their Garmin avionics. VIRB Ultra 30 also features the ability to connect to the GMA 350c and GMA 245 audio panels via Bluetooth, which can embed audio overtop rich, high definition video, without the need for a headset cable.
The VIRB Ultra 30 also incorporates Sensory TrulyHandsfree voice control so customers can speak several straightforward commands to the camera, such as "OK Garmin, start recording," or "Ok Garmin, remember that," to tag specific moments from recordings that can be effortlessly reviewed afterwards.
Once video is recorded, customers can take advantage of the free VIRB Mobile app, which can live-stream video footage and allow pilots to view, edit and share videos that automatically highlight the best moments in-flight. When connected, one-touch live streaming allows customers to easily share high-definition videos in real-time by streaming live to YouTube. VIRB Edit desktop software is an easy-to-use editing program that allows customers to auto-create videos, add music, trim video clips and incorporate transitions to perfect in-flight video.
The VIRB Ultra 30 in-cockpit aviation bundle offers pilots a comprehensive package to takeoff and go flying with the most popular accessories used by pilots. This all-inclusive package is available immediately for $499.99. For additional information, visit our website.
VIRB Ultra Aviation Bundle $499.99
VIRB Ultra 30 action camera
Headset audio cable
Propeller filter
Cage mount