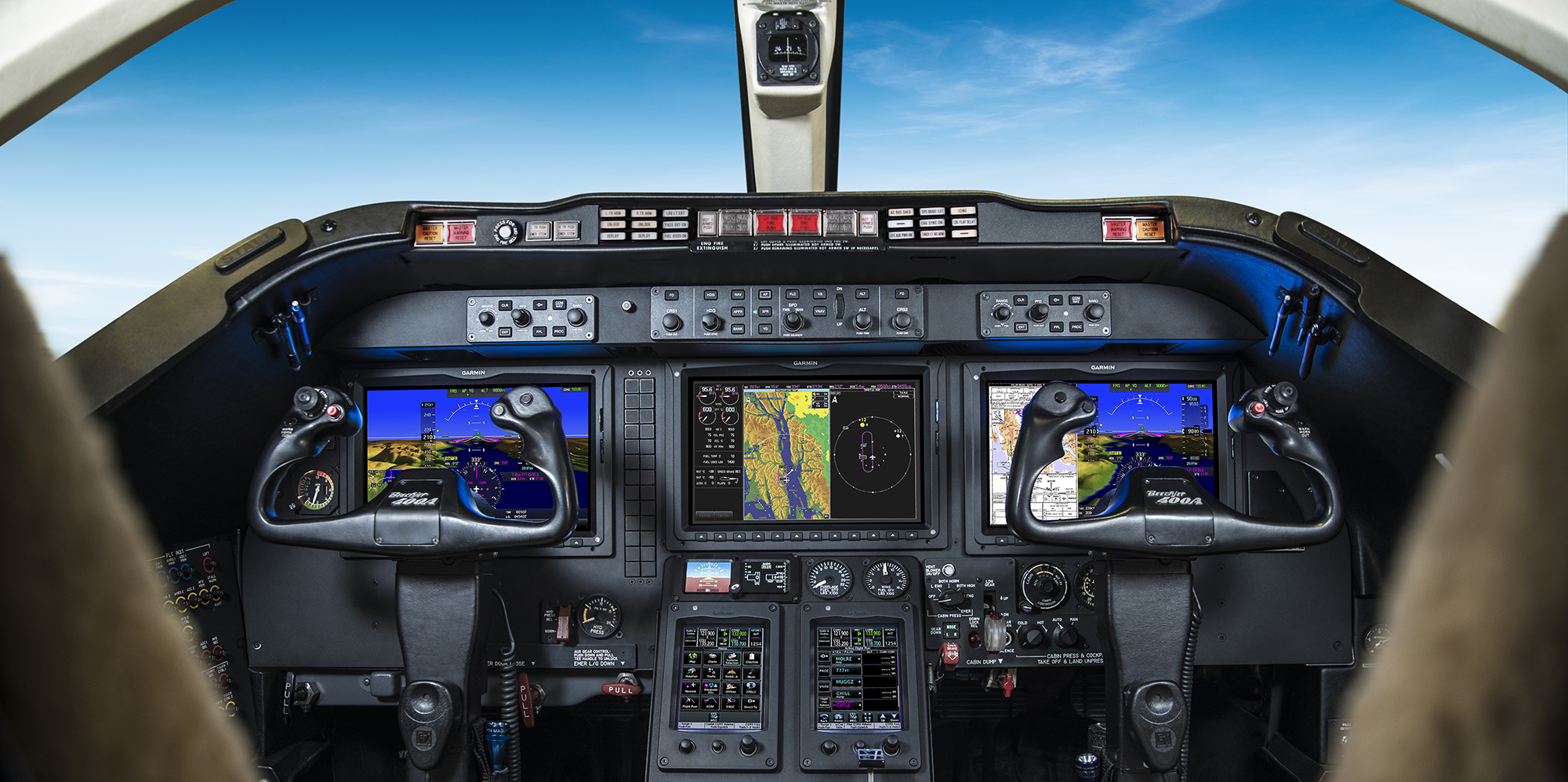 11 Consecutive Beechjet G5000 Installations by Clemens Aircraft
Clemens Aircraft, a fleet management company located in Benton, Kansas, is nearing completion of their 11th G5000 integrated flight deck upgrade within its managed fleet of Beechjet 400A/Hawker 400XP aircraft. They have completed a comprehensive upgrade for each Beechjet that includes the G5000 integrated flight deck, winglets, as well as new paint and interior.
"After all of these upgrades, the G5000 in the Beechjet provides the best value when compared to other aircraft in its class," said Dwayne Clemens, owner of Clemens Aircraft. "Additionally, these upgrades significantly expand our operational capability through a combination of benefits such as lower approach minimums because of access to WAAS/LPV approaches, an increase in useful load of over 300 pounds and an overall reduction in operational costs."
The G5000 integrated flight deck features three high-resolution, 12-inch flight displays with multi-pane capability, allowing pilots to simultaneously view maps, charts, checklists, TAWS, TCAS, flight plan information, weather and more. Two touchscreen display/controllers serve as the primary crew interface for the system, offering an intuitive graphical menu to simplify cockpit tasks.
With the G5000 upgrade, the Beechjet 400A/Hawker 400XP receives a Federal Aviation Administration (FAA) and European Aviation Safety Agency (EASA) rule-compliant Automatic Dependent Surveillance-Broadcast (ADS-B) Out solution. It also allows for access to more airports and lower minimums throughout the world through standard PBN/RNP 0.3, radius-to-fix (RF) legs support and LPV/APV approach capability. The G5000 upgrade provides operators with a platform positioned to take advantage of future global airspace modernization applications.
For additional information regarding the G5000 integrated flight deck modernization program for the Beechjet 400A/Hawker 400XP, contact Dave Brown at +1-913-440-1714 or [email protected].