Be a nüvi Star
Put family and friends on your nüvi with Voice Studio. It'll give your nüvi a little more personality!
Plan Your Trip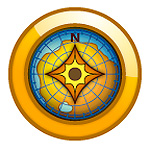 BaseCamp™ lets you view maps and create and save routes for your next road trip. Best of all, it's free!
Helpful Links
Featured Videos
News
Stay Informed
Subscribe to our On the Road Newsletter.