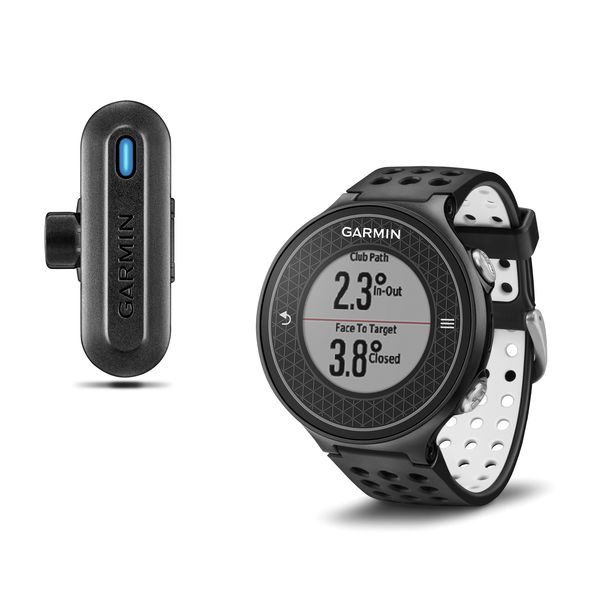 Introducing TruSwing: The first golf club swing sensor from Garmin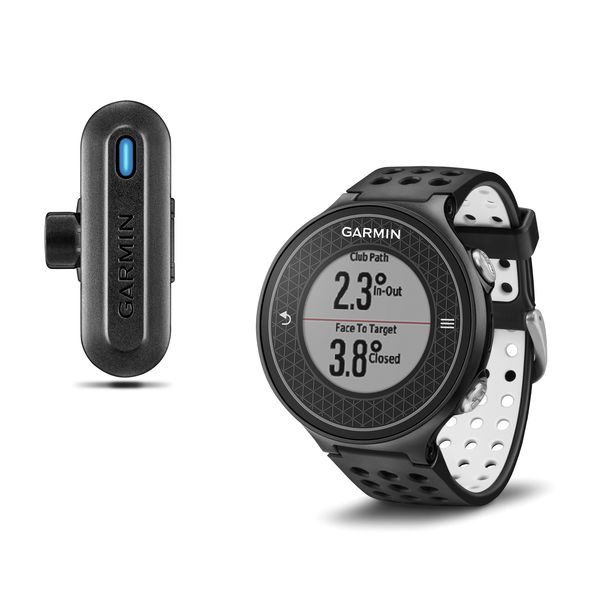 Today we are excited to announce TruSwing, the company's first golf club sensor accessory. The small, lightweight and easy-to-use sensor measures the swing metrics golfers need to improve their game, and makes the data available immediately. Unlike other swing sensors currently on the market, TruSwing syncs wirelessly to a variety of Approach devices,, so golfers can get instant swing feedback right on their wrist after each swing. For even more information, golfers can use TruSwing with the recently updated Garmin Connect mobile app on their smartphone or tablet to get detailed data like 3D animations, or to review their entire swing session. TruSwing is being announced in conjunction with the PGA Show in Orlando, Fla., and will be showcased at the Garmin booth #1313, as well as the Demo Day at Tee 2U-15.
TruSwing is an easy-to-use sensor that's ideal for golfers at any level, whether they're new to the game or have been playing for years. Perfect to use either at the driving range or during a round, TruSwing gives golfers advanced swing metrics at-a-glance for easy analysis just seconds after every swing. Data can be displayed on the crisp, sunlight readable screen of an Approach watch or handheld, as well as on a smartphone or tablet through the recently updated Garmin Connect mobile app. Data is transmitted after each swing, so golfers are able to analyze and improve their swing during each session. What this means to a golfer:
Ball Flight: Club path, face angle and shaft angle are three of the metrics that TruSwing provides that affect what direction the ball goes. This helps golfers understand what adjustments they need to make to hit the ball straighter.
Trajectory: Shaft lean and face angle affect the dynamic loft, which impacts the trajectory the ball flies. Golfers can use these metrics to practice taking off or adding loft to their shots.
Distance: How far the ball goes is related to how fast the club head is traveling and where on the club face the ball is hit. Golfers can use the swing tempo metric to improve swing consistency and see how it affects club head speed.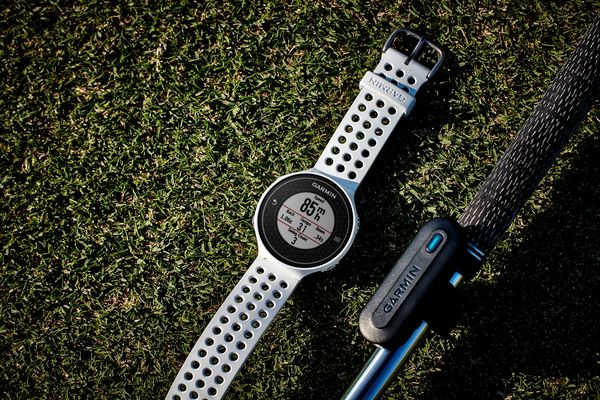 Additionally, TruSwing collects data to produce 3D swing animations through the Garmin Connect mobile app on a smartphone or tablet. With these animated diagrams, golfers can view side-by-side swing comparisons to analyze their data in real-time, so they're aware of their own specific areas for improvement. Individual swings can be analyzed, and two swings can be overlaid on top of each other to compare and contrast so golfers know what to focus on next time. Golfers who use TruSwing with an Approach S6 watch will have access to the Advanced Swing Animations, which provides golfers with additional wrist path data to show where their forearm is throughout the swing.
All data that's collected is stored in one place within Garmin Connect. Each session is organized by date, so users can go back to see each individual swing, and how they've improved since then. Garmin Connect can show golfers' overall cumulative stats, as well as stats per session, which can broken down by clubs used.
Weighing only 28 grams and measuring only 2.4", TruSwing has an unobtrusive design that can be securely attached to any club below the grip. The robust attachment offers a firm grasp on the club, and the simple, quick design makes swapping between clubs a breeze. TruSwing can get up to 12 hours of battery life on a single charge with plenty of storage to make it through multiple rounds before uploading to Garmin Connect. TruSwing boasts an IPX-7 water rating, which can withstand the elements if golfers get caught in a sudden rainstorm.
TruSwing will be available in Q1 2016 and will have a suggested retail price of $149.99.