One vision. Two minds.
Gary Burrell and Min Kao believed GPS was going to change the face of navigation when they founded Garmin in 1989. They were right.
Even through a period of slowing revenues, we have remained a highly profitable company with an enviable balance sheet enabling long-term investment. We have been able to deliver strong returns to our shareholders through our growing dividend as well as stock performance.
2017 Annual Report
Last year was our second consecutive full year of sales and operating income growth driven by strong sales in our outdoor, aviation and marine segments. In 2017, revenue grew 2% for the full year and operating income grew 7%, ahead of revenue due to strong margin performance. Outdoor, aviation, marine and fitness grew 9% on a combined basis, generating 76% of our revenue and 90% of our operating income for the year. Entering 2018, we see additional growth opportunities ahead and we believe that we are well positioned to seize these opportunities with a strong lineup of products.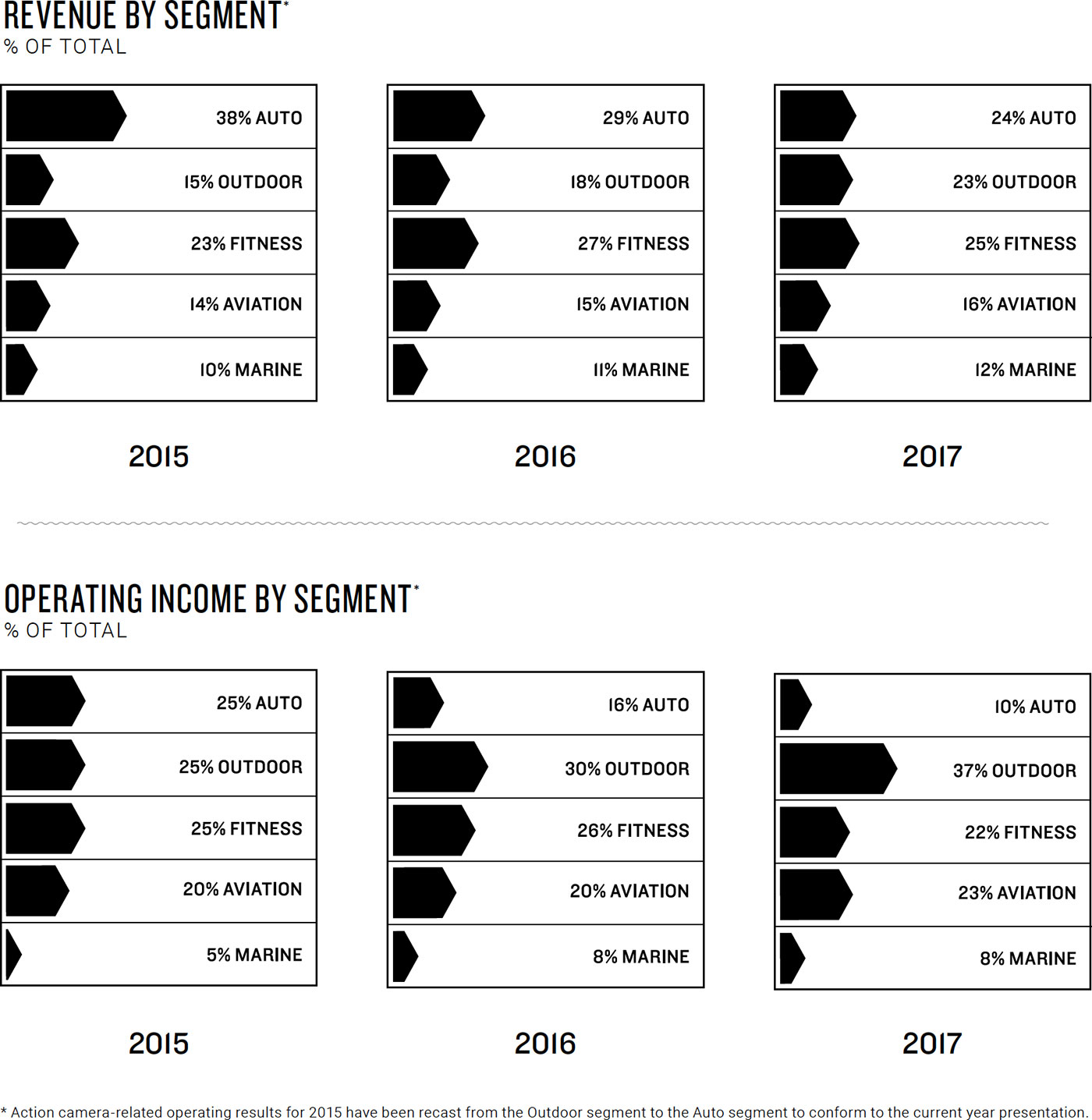 The selected financial data above should be read in conjunction with the consolidated financial statements and notes included in our 2017 Annual Report, downloadable below.