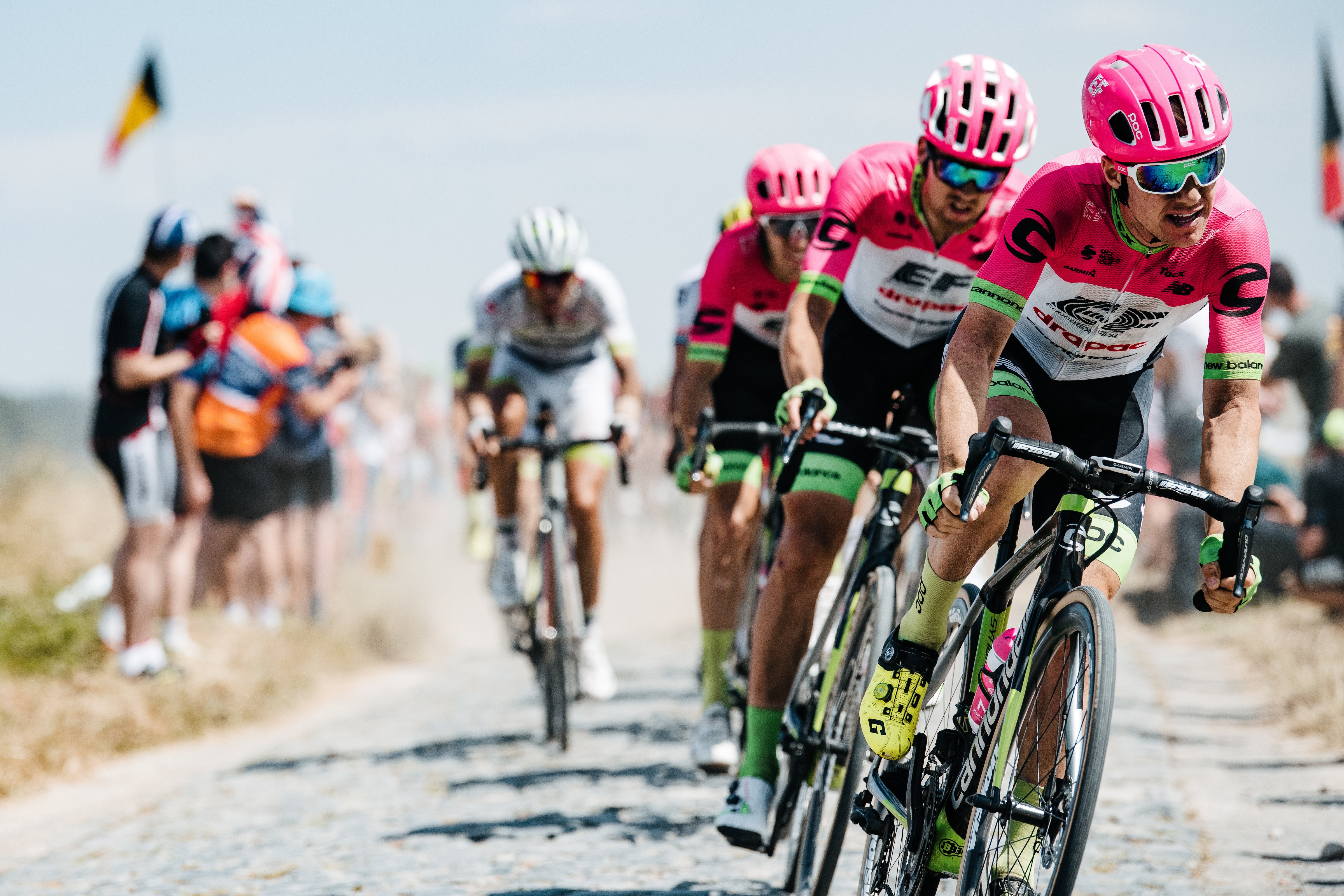 Navigating their way to #beatyesterday
EF Education First-

Drapac

 p/b Cannondale:
Navigating their way to #

beatyesterday
When a team is vying to win the general classification, every day, every minute and every inch of road matters. EF Education First – Drapac p/b Cannondale rely on a wealth of skills, experiences and knowledge to eke out every advantage en route to Paris. Road captain Simon Clarke explains how he uses the Garmin Edge 1030 in support of this goal.  
"I started using Garmin when I came to this team. The GPX tracks feature has proven super advantageous for knowing when climbs are starting or how far, exactly how far, from the top of the climb you are. I use that information regularly to inform the decision I make decisions on the road."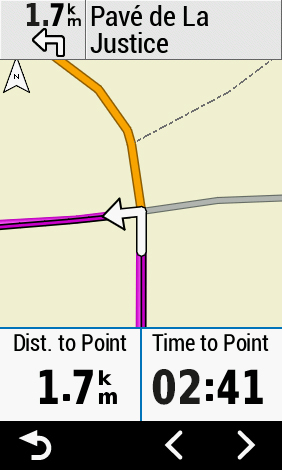 The ninth stage of the race, billed as a mini-Roubaix, has generated excitement since the route was announced last fall. This stage covered 21.7km of cobbles over 15 sections between Arras and Roubaix. Having a clear understanding of not only every cobbled sectors, but also the spaces of road that divided each sector proved critical for the team to try and place Rigoberto Uran in the best position possible.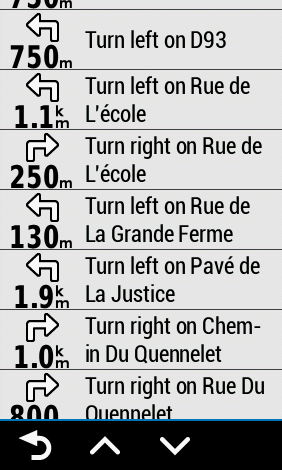 Sport director Andreas Klier tasked the Classics riders within in his squad — Taylor Phinney, Sep Vanmarcke and Tom Scully — with having a "'s imple ride" until the end of section 12 (84.5 km). The goal was for these three to manage their efforts to allow them to stay with Rigoberto Uran and Clarke as long as possible and drop off Uran, last year's runner-up, in the best possible position near the front of the peloton when the action heated up and the overall contenders would come to the fore. 
What Klier classified as "real Roubaix racing" came between 104.5 km to 126 km (d'Auchy to Templeuve). It was here Klier hoped his team, built specifically for this stage, could race hard over the cobbles and use slipstream on the asphalt to put other teams under pressure. As the battle to keep Uran in position heated up, and with the strategy outlined by Klier, Vanmarcke dug deep and averaged over 360W during a 20 minute period between the crucial 80 – 126 km point, with his average output for the entire stage at 281W.

Everything was going to plan until Uran's crash coming out of pavé sector five, which meant the team had to drop back and give chase in the final 30kms – with Clarke even giving Uran his bike for the final part of the stage.  As the team appropriately managed their effort in the first 120kms, it meant they could dig in when it mattered most, with Vanmarcke averaging over 330W for over 10 minutes, to help manage the damage to Uran's GC hopes and limiting the losses on their key rivals (Uran finished 1'55 behind stage winner John Degenkolb (Trek-Segafredo), and 1'28 on his key GC competitors).  
Clarke's final thoughts on the Edge 1030? "I'm so used to using it now that I don't know how I would race without it." 
Find out more about how the Edge 1030 can help your performance to #beatyesterday here. 
Follow EF Education First-Drapac p/b Cannondale over on Facebook or Instagram to stay up to date with their latest updates from the race.