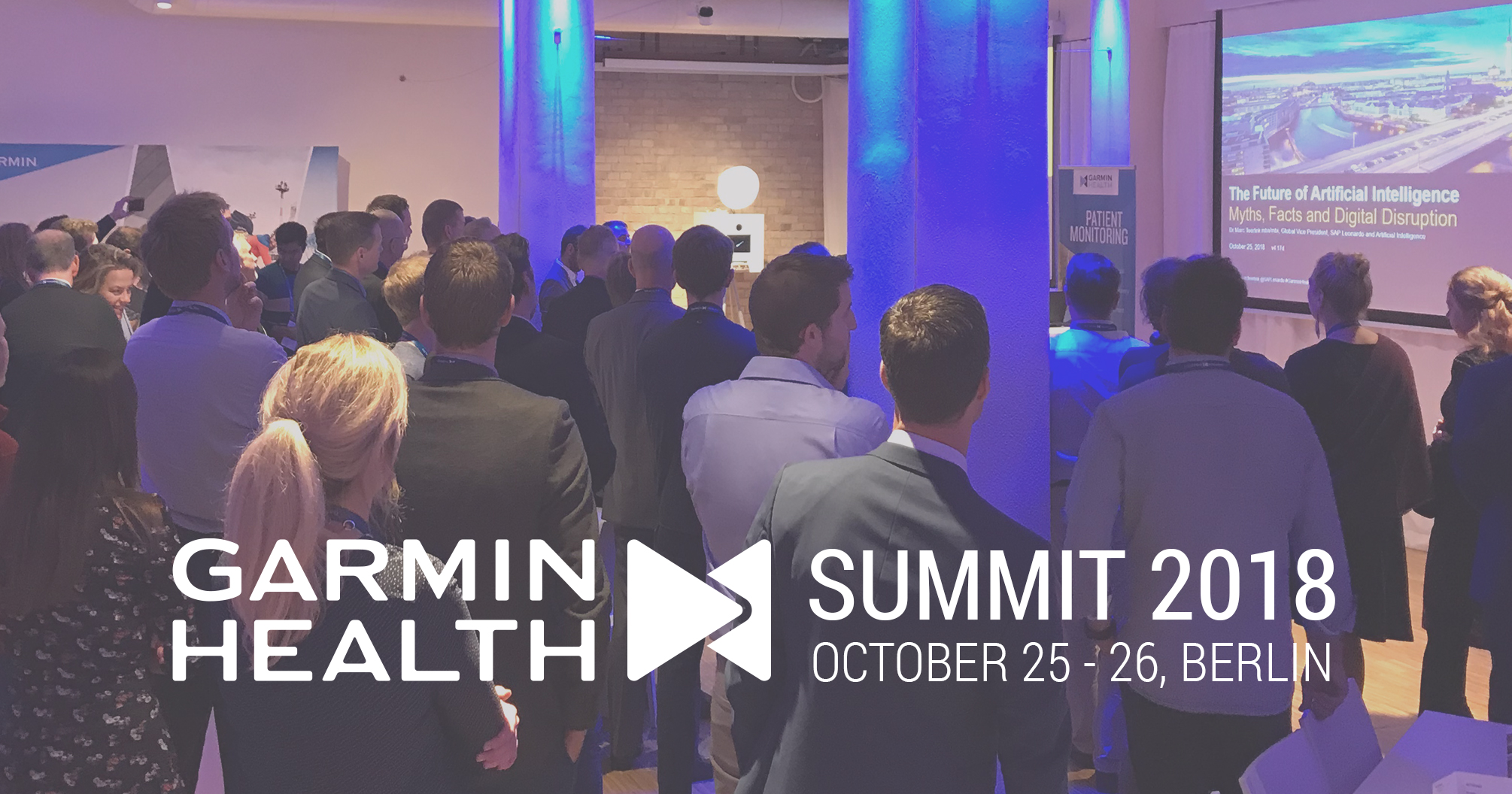 Garmin Health Summit Wrap-up
On October 25, Garmin Health welcomed participants to the inaugural Garmin Health Summit, a two-day event featuring keynotes, panel discussions and great networking opportunities with digital health industry leaders from all over the world.
Executives from several major health and life insurance companies, as well experts from innovative start-ups in this market, spoke about how the insurance industry is undergoing a major evolution. Underwriting is adapting from static, historic actuarial tables to dynamic, augmented models driven by health and fitness activity data. This data is reinforced by engagement platforms that encourage behaviour known to help prevent the development of chronic disease. A first step toward a new era of digital health will be using the continuous objective data collected by Garmin wearables as a foundation.
As part of the presentations on the use of consumer wearables in health care, researchers from the University of Copenhagen and the Technical University of Munich shared inspiring examples of how Garmin devices are being used to improve the health of pregnant women, children and the elderly. Comfortable devices, long battery life and a wide array of data available via one of the convenient Garmin Health ecosystem options make Garmin wearables a great tool for academic, scientific and health care use cases.
Wrapping up the event, panelists discussed how wearables and digital health applications are changing relationships between companies and their customers, patients and employees. Digital health services are creating new fields of business with wearables feeding analytics engines and health platforms with high-quality, reliable data. The result is users who are more engaged with their own health care and improved relationships with the businesses providing those solutions.