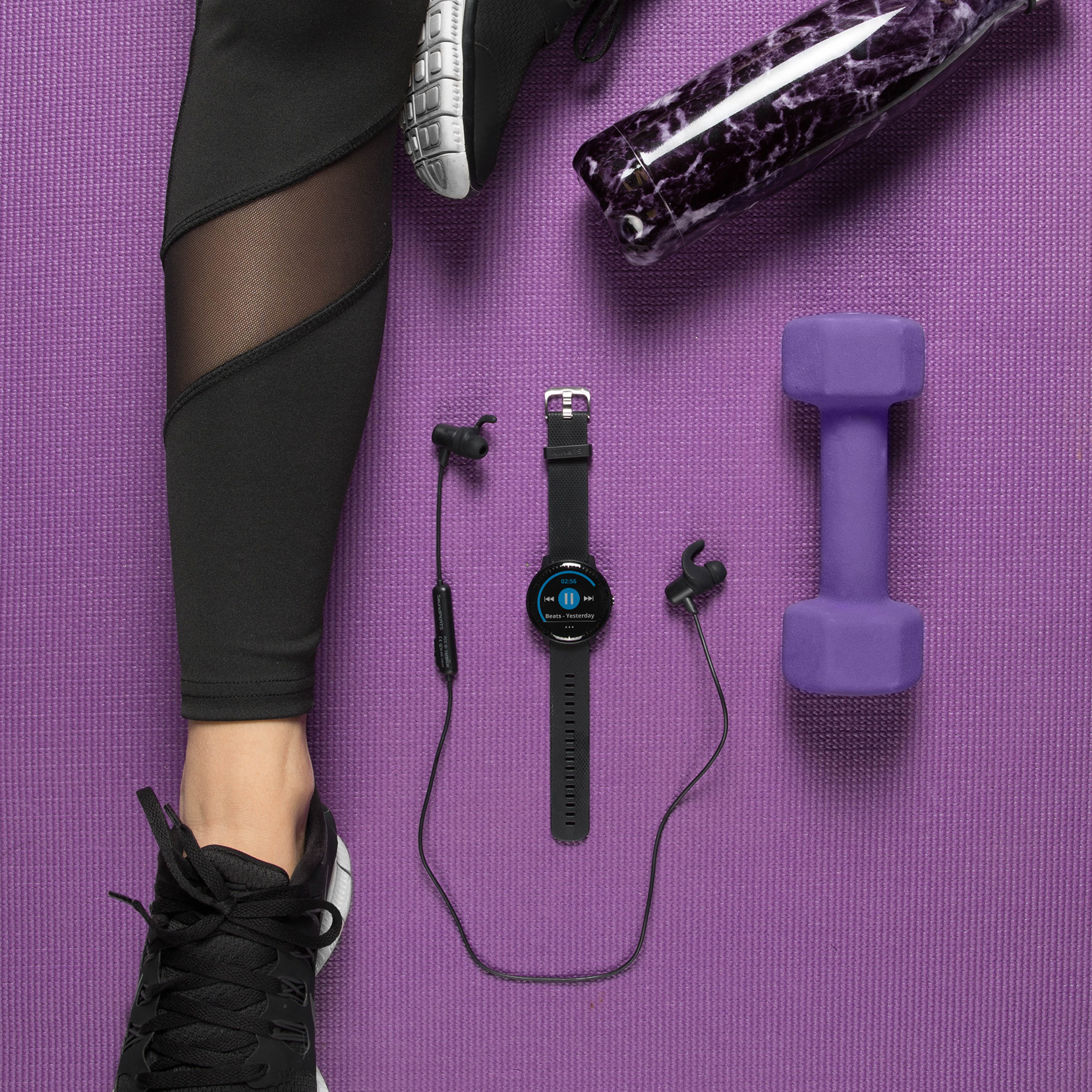 Musica per allenamento in palestra: 3 playlist per il vostro smartwatch
Musica per l'allenamento fitness? Perché no? In fondo, se abbiamo provato a correre con la musica sappiamo che il ritmo, la melodia o magari la nostra canzone preferita, possono accompagnare la nostra uscita, renderla meno noiosa e aiutarci a dare il massimo. Quindi perché non sfruttare la musica anche in palestra?
Vi proponiamo tre playlist, da caricare sul vostro smartwatch Garmin e ascoltare comodamente mentre vi allenate, senza bisogno del vostro smartphone. E se siete titolari di un abbonamento Premium, Deezer o Spotify, potrete ascoltarle anche quando siete offline.
Perché allenarsi con la musica in palestra?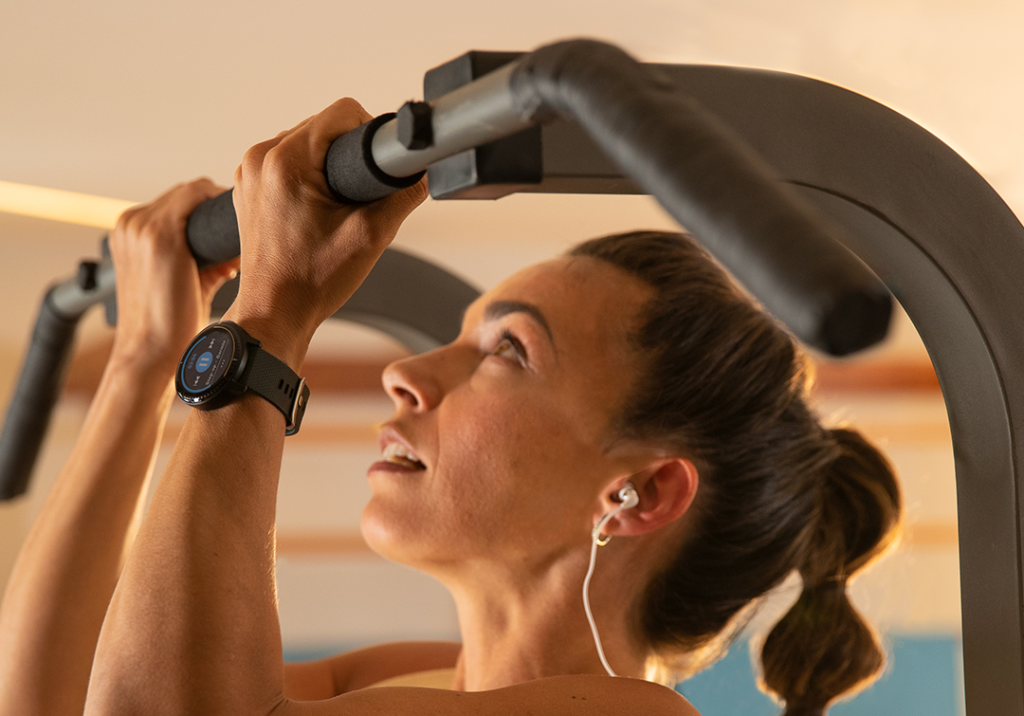 Un pezzo ritmato per darci la carica, la nostra canzone preferita per non sentire la fatica, un brano soft per concludere l'allenamento dedicandosi allo stretching (fate stretching dopo l'allenamento, vero?). La musica è un'ottima compagna di allenamento, quando corriamo ma anche durante i workout in palestra, perché invia stimoli positivi al nostro cervello. Ma qual è la migliore musica da palestra?
Dipende.
Le playlist di musica per allenamento scelte da Garmin
Musica per l'allenamento con i pesi
Se vi state allenando in sala pesi, prediligete canzoni grintose ma con un ritmo non elevato, per accompagnare le ripetizioni senza aumentare troppo la velocità. Un bel pezzo rock, pop, rap o hip hop, con la giusta frequenza è un'ottima scelta. Ecco le nostre proposte che puoi ascoltare sia su Spotify che Deezer e sincronizzarle sul tuo smartwatch Garmin.
Be mine – Ofenbach
Wake me up – Avicii
Footloose – Kenny Loggins
Uptown Funk – Mark Ronson & Bruno Mars
Smells Like Teen Spirit – Nirvana
Come As You Are – Nirvana
Numb – Linkin Park
Seven Nation Army – The White Stripes
Highway To Hell – AC/DC
All The Small Things – blink-182
Toxicity – System Of A Down
Sweet Home Alabama – Lynyrd Skynyrd
Time Is Running Out – Muse
Basket Case – Green Day
Around The World – Red Hot Chili Peppers
Give It Away – Red Hot Chili Peppers
Big Gun – AC/DC
Eye Of The Tiger – Survivor
The Pretender – Foo Fighters
'Till I collapse – Eminem
Song 2 – Blur
Starlight – Muse
Hit That – The Offspring
God Save The Queen – Sex Pistols
Bring Me To Life – Evanescence
Somebody Told Me – The Killers
La Grange – ZZ Top
Musica per l'allenamento fitness
Se invece dovete svolgere un circuito intenso, o un allenamento aerobico fatevi aiutare da una musica molto ritmata per tenere il tempo. E prediligete gruppi o cantanti stranieri: con gli italiani potreste essere tentati di intonare il ritornello! La musica dance andrà benissimo e, come sopra, ecco le playlist per Spotify e Deezer.
Blow – Kesha
Don't Stop The Music – Rihanna
Bad Romance – Lady Gaga
Starships – Nicki Minaj
Hot N Cold – Katy Perry
Only Girl (In The World) – Rihanna
I Kissed A Girl – Katy Perry
Don't Be So Shy – Imany
Living – Bakermat
You Don't Know Me – Jax Jones
The Ocean – Mike Perry
Boom Boom – Justice Crew
More Than Friends – INNA
Hello – Lady Aqua
Rockabye – Clean Bandit
Greenlight – Pitbull
Yeah! – Usher
Swalla – Jason Derulo
Just Hold On – Steave Aoki
I Love It – Icona Pop
Cheap Thrills – Sia
Tik Tok – Kesha
Call Me Maybe – Carly Rae Jepsen
Wake Me Up – Avicii
I Gotta Feeling – The Black Eyed Peas
Musica post-allenamento e stretching
Per lo stesso motivo, scegliete playlist lente e rilassanti (ma non malinconiche!) per concludere una sessione. Sono l'ideale per accompagnare i minuti che dedicherete al defaticamento o allo stretching, prima di entrare in doccia. Musica Newage, Indie ma anche melodica: scegliete il vostro genere preferito, l'importante è che riesca a rilassarvi. Qui le nostre proposte che potete scaricare da Spotify e Deezer.
Dive – Ed Sheeran
Shape Of You – Ed Sheeran
Whatever It Takes – Imagine Dragons
Believer – Imagine Dragons
Let Me Go – Hailee Steinfield
When You Love Someone – James TW
River – Bishop Briggs
In My Feelings – Drake
Say You Won't Let Go – James Arthur
So Close – Olafur Arnalds
Feel So Close – Calvin Harris
Final Song – MØ
Hide Away – Deya
Be Ok – Ingrid Michaelson
Flames – David Guetta & Sia
Hands Up – Merk & Kremont
Crazy – Lost Frequencies
I'm Yours – Jason Mraz
Dusk Till Dawn – ZAYN
Under The Bridge – Red Hot Chili Peppers
Zombie – The Cranberries
Scar Tissue – Red Hot Chili Peppers
Behind Blue Eyes – The Who
Back To Back – Amy Winehouse
Iris – The Goo Goo Dolls
Ora che vi abbiamo dato qualche idea per la musica da ascoltare durante l'allenamento non vi resta che scaricarla sul vostro Garmin, magari proprio sul vívoactive 3 Music che, a detta di molti, è il miglior smartwatch per il fitness, e lasciare lo smartphone ben al sicuro nell'armadietto.
Buon allenamento!