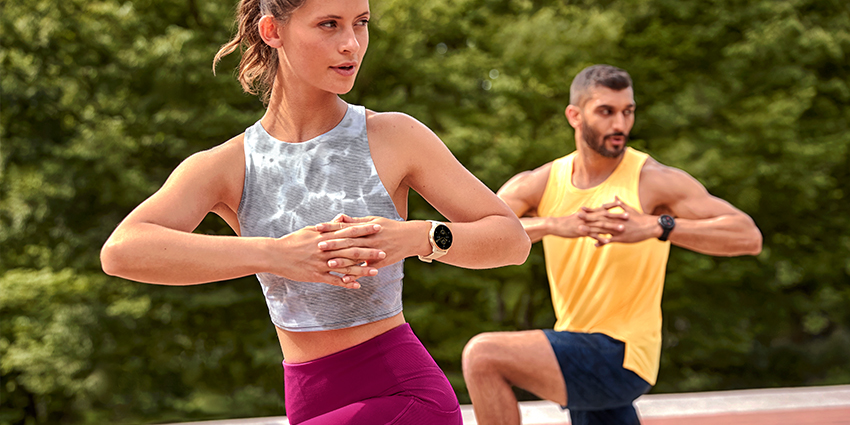 Workout, Improve, Socialise and Share with Wondercise and Garmin
Combining the popularity of social media and the prevalence of at-home training, the Wondercise app, the world's first online fitness-themed social network, uses Garmin® wearable technology to support Live Motion Matching™ and allows users to receive training feedback from trainers in real time. Users can build an online fitness community, share Garmin stats with friends and fans worldwide, create their own studio (which means creating a workout room in the app), create a playlist with the Wondercise content, and allow others to join the room and work out together.
Real-time Data and Live Motion Matching™ Technology
Advancing fitness technology allows more people to access data and feedback about their workouts without having to visit gyms and personal trainers. With Garmin smartwatches, it is possible to track activity and data1, see and review performances, share results with others and get real-time feedback from on-screen trainers with the Wondercise app — all from the comfort of home.
Wondercise's patented algorithms create a system that analyses and maps movement while training. Using a compatible Garmin wearable, Wondercise identifies how closely the movements match those of the on-screen trainer, giving meaningful feedback instantly, and allowing users to adjust and improve their performance for a better end-user experience.
Additional data collected from Garmin wearables, such as heart rate and acceleration, is used to complement Wondercise's personalised feedback, by suggesting different workouts based on current activity and fitness levels.
Garmin was chosen for its high-quality daily health tracking data and the ability to broadcast in real time to the Wondercise app via the Garmin Companion SDK. The app is available for download on Google Play Store™ and the Apple® App Store.
1 See Garmin.com/ataccuracy
Google Play and the Google Play logo are trademarks of Google LLC.
App Store is a service mark of Apple Inc.