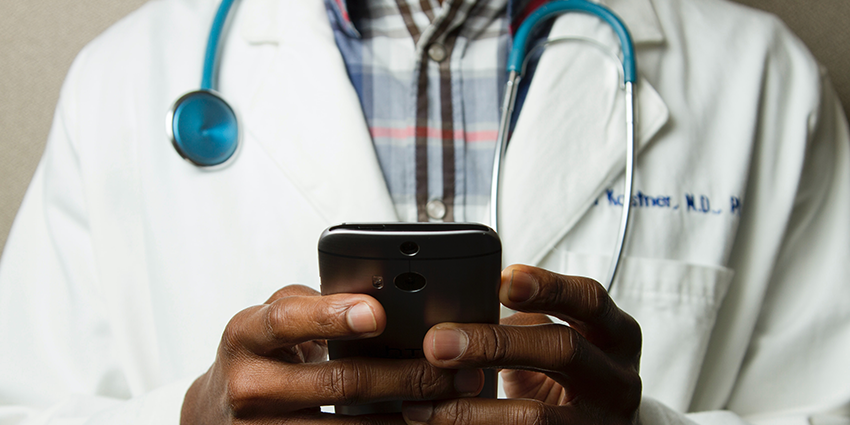 Remote Care During the Coronavirus Pandemic: The Medixine Telehealth Solution
As countries come out of their lockdown periods, the need for social distancing continues to keep everyone healthy and safe. More than ever before, the benefits of remote healthcare are clear, with telehealth taking its place as the standard way of screening patients and providing remote care. Medixine, a Finnish company, is combining its remote monitoring platform with health and activity data from Garmin wearables, thanks to the Garmin Health ecosystem. The combination creates a valuable connected healthcare solution, and Medixine is working on a version especially suited for the fight against COVID-19.
Experts in Telehealth
Medixine Suite offers patients access to a collection of cloud-based utilities necessary for connected care, such as video meetings, secure messaging, questionnaires, medical forms, and remote monitoring of vital signs and other health data. For healthcare providers using the solution, the functionalities include tools for screening, flagging patient records, case management, and reporting of data. The flexible solution can be used for any disease or condition and the features are available on most consumer desktop and mobile devices.
Medixine Suite incorporates data from Garmin wearables using the Garmin Health API along with information from medical devices. With all-day wellness and activity monitoring, Garmin wearables provide metrics such as heart rate, oxygen saturation, respiration rate and more. Although Garmin wearables were not designed or intended to be used to monitor or diagnose any diseases or conditions, these metrics can provide useful insights and trends. Lasse Rousi, CEO of Medixine, explains: "The high-quality data from Garmin wearables gives our customers additional metrics to help understand a user's current state. Measurements such as oxygen saturation can be useful for detecting trends in overall health, as drops in oxygen level could indicate onset of illness."
Remote Screening for COVID-19
By adapting the existing Medixine Suite to the specific COVID-19 requirements from the World Health Organisation, Medixine has created a new solution consisting of:
Initial screening and risk evaluation that includes questionnaires and video appointments
Remote monitoring follow-up and communication without human contact and risk of infection, including automatic upload of health and activity metrics from Garmin wearables and data from medical devices
General disease information and health advice
Through the remote care solution, patients are given the information and medical instructions they need without the possibility of infecting medical staff or other patients. The data safely collected from this and other such telehealth programs helps contribute to government statistics and research being carried out into the COVID-19 virus.
The Future of Healthcare
Garmin wearables are a valuable part of any telehealth solution, offering a wide range of metrics that can help provide a more complete picture of a user's overall health. With a variety of form factors, long battery life, and water resistance, Garmin devices are easy for patients to wear as part of their everyday lives. Thanks to the flexibility of the Garmin Health ecosystem, platform providers like Medixine have many options for integrating data from Garmin wearables that allow them to create next-generation solutions for today's problems.
Garmin smartwatches were not designed or intended to monitor or diagnose diseases or other conditions.