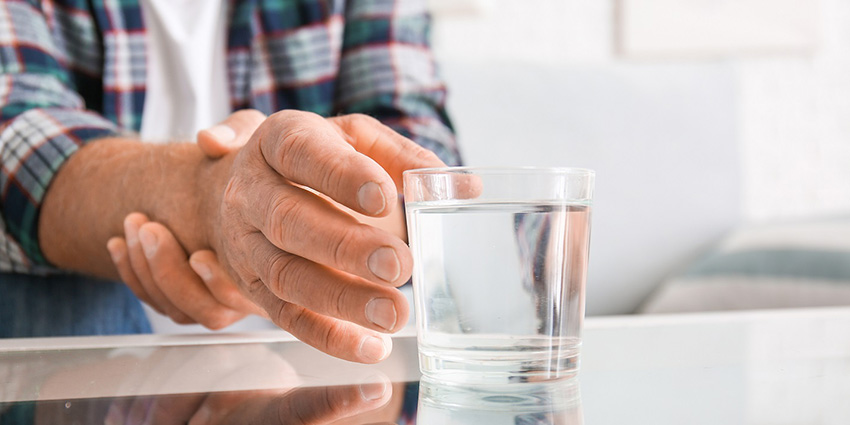 Parkinson's Disease Medication Wear-off Prediction Models Supplemented by Wearable Activity Data
The "wearing-off" phenomenon – the recurrence of symptoms between medication doses – is being studied in relation to Parkinson's disease patients by the Kyushu Institute of Technology in Japan. Researchers are hoping to create prediction models based on patient self-reporting of symptoms and any correlations in the health and fitness activity data tracked by the Garmin vívosmart® 4 fitness tracker.1 Thanks to an integration with the Garmin Health API, researchers are able to easily analyse data from Garmin wearables with a user's consent. Researchers are hopeful these prediction models could someday help doctors develop more effective medication and treatment plans for Parkinson's disease patients.
Wearing-off of Parkinson's Disease Medicine
Parkinson's disease (PD) patients experience a variety of symptoms related to their illness, necessitating a tailored treatment program from their doctors. One approach is the use of anti-PD medicines; however, a "wearing-off" phenomenon occurs when these medicines lose their effect and patients start to experience symptoms again until their next medicine intake. Prolonged use of medicines shortens their period of efficacy, increasing patient suffering. While such an occurrence is currently reported to doctors by the patient, the use of fitness trackers for patient monitoring and prediction modeling can provide insights to medical professionals that could potentially speed up and improve the process of customised treatment.
Predicting the "Wearing-off" Phenomenon
In this study, participants were given a Garmin vívosmart 4 activity tracker to monitor physiological metrics such as heart rate, step count, stress levels and sleep metrics. Garmin wearables were chosen as they offer sleek design features, are lightweight, have a long battery life, and are safe for swimming and showering, so participants don't need to worry about removing the fitness tracker on a regular basis.
By cross-referencing physiological metrics collected by the vívosmart 4 with self-reported symptoms from patients, researchers were able to produce a prediction model for wearing-off symptoms in patients using the Garmin Health API.
Continued Development
Having successfully demonstrated the development of models to predict wearing-off for PD patients, the plan is now to increase the number of participants in the study, assessing the differences among demographic groups. In addition, baseline models will be deployed for use as an early warning system for the participants; reported feedback will then be used to improve prediction models and develop a symptom-based prediction model.
Victorino JN, Shibata Y, Inoue S, Shibata T. Predicting Wearing-Off of Parkinson's Disease Patients Using a Wrist-Worn Fitness Tracker and a Smartphone: A Case Study. Applied Sciences. 2021; 11(16):7354.
https://doi.org/10.3390/app11167354
Victorino JN, Shibata Y, Inoue S, Shibata T. Understanding Wearing-Off Symptoms in Parkinson's Disease Patients using Wrist-Worn Fitness Tracker and a Smartphone. Procedia Computer Science. 2022; 196:684-691.
https://doi.org/10.1016/j.procs.2021.12.064
Learn more about studies including Garmin devices on our GARMIN HEALTH THIRD-PARTY STUDIES OVERVIEW page.
1Garmin smartwatches are not designed or intended to monitor or diagnose diseases or any medical conditions. Find information on metric accuracy here.