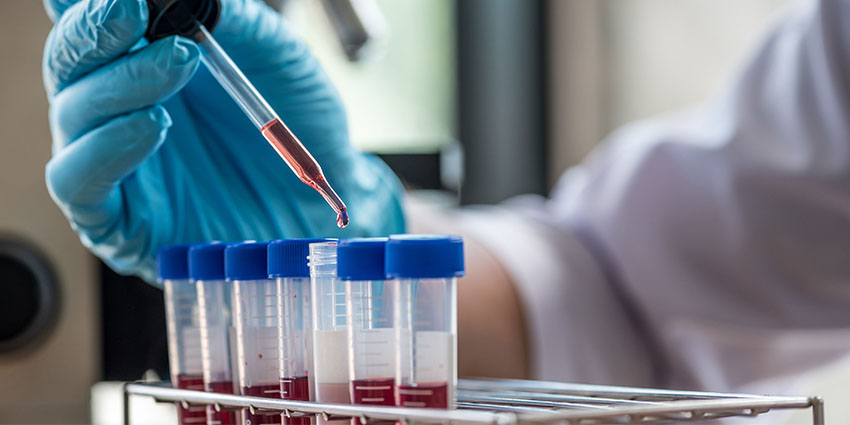 Health Management from Home – Remote Solutions from Garmin and Tigeni
As technological advancements pave the way in the modern world, we work toward better, faster and easier solutions. One such advancement is in how we manage our own health. We are now able to find greater insights into our bodies and the impact of our lifestyle choices than ever before. Tigeni continues these developments with a new, innovative wellness solution that leverages Garmin® wearable data and customers' blood test results to provide recommendations and motivation for better health.
The Power of Digitisation and Blood Testing
Tigeni, a Norwegian health-tech company, offers sustainable digital healthcare solutions for individuals, public and private healthcare suppliers within proactive healthcare. In this digital world, the company has developed a user-friendly method that allows users to take a blood sample themselves and receive personalised help and advice through its new app. There is no need to visit a doctor or laboratory to get health insights because the blood samples can be sent for analysis by post.
Examples of lifestyle blood sampling markers that Tigeni covers include diabetes, cholesterol, vitamin D, iron, magnesium and more. "Blood tests and wearable data are an incredibly valuable source of insight and can be used to generally assess your state of health. This is an important source of disease prevention and a strong motivating factor for the user to maintain good health", Richard von Mansfeldt Asheim, Tigeni Co-Founder & Chairman of the board, says.
Smarter Choices Backed by Data
Health insights and solutions are available from a sample of just 5 drops of blood. Using home blood finger-prick sampling and the body and lifestyle data obtained from the integration with Garmin wearables, Tigeni can then provide recommendations and motivation for better health. All from the comfort of home.
Data obtained from Garmin wearables, such as the vívosmart® 4 activity tracker and the Venu® Sq smartwatch, can then be compiled in the Tigeni smart device app so both users and healthcare workers can receive valuable insights easily. This data can help users make informed and proactive choices to stay healthy and prevent illness.
Regarding Garmin wearables, Richard von Mansfeldt Asheim explained, "We think that vívosmart 4 and Venu Sq give both high value and performance. The feedback we got from our vívosmart 4 users is that they find the watch comfortable and easy to use. In general, we see strong value in leveraging Garmin's broad offering in wellness wearables to help users make proactive healthcare decisions."
Garmin wearables are not designed or intended to be used to monitor or diagnose any diseases or other conditions, but these metrics can provide useful insights and trends. Find information on metric accuracy here.