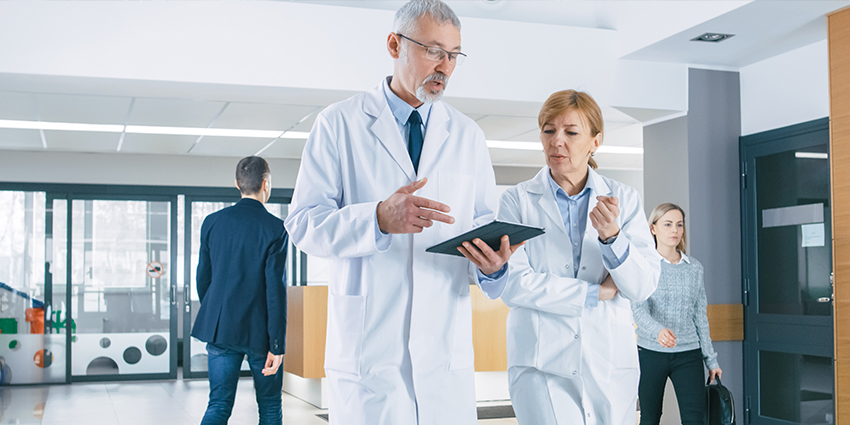 Garmin Wearable Data Helps Researchers Explore the Link Between Physical Activity and Rheumatic Flare Ups
A collaboration between Garmin® Health, Norwegian health tech company Dignio and Diakonhjemmet (one of the major hospitals in Oslo, Norway) is using Garmin wearable data to help investigate the possible link between physical activity and rheumatic flare ups. It is hoped that the 3-year project will enable Diakonhjemmet to provide more proactive care to its rheumatic patients.
Dedicated to bringing health care home, Dignio utilises technology to bring patients and clinicians closer together. Their solution consists of a patient app and a platform for health-care personnel, with integrated devices including the Garmin vívosmart® 4, to provide accurate, objective health data from remote patients around the world.
As part of the project with Diakonhjemmet, vital metrics, including heart rate and steps, are being collected from 150 participants using the vívosmart 4 fitness tracker, with the possibility of onboarding additional Garmin wearable devices going forward. Dignio and Diakonhjemmet chose the vívosmart 4 because of its quality, long battery life and ease of use.
John Edward Creed, senior advisor for Dignio, said, "We are on a mission to bring healthcare home, and we have developed a solution that has proven to increase patient quality of life, while improving health outcomes. It is integrated with a variety of devices. We are proud to have the Garmin vívosmart 4 in our selected range and believe it will be relevant for many of our customer's patient groups going forward."
General feedback on remote monitoring suggests that the application of this technology also increases the perceived quality of treatment by patients.
Both Dignio and Garmin Health will attend Vitalis, the largest eHealth event in Sweden, to demonstrate how the Garmin device works with the Dignio connected care solution.
Garmin smartwatches are not designed or intended to monitor or diagnose diseases or any medical conditions. Find information on metric accuracy here.