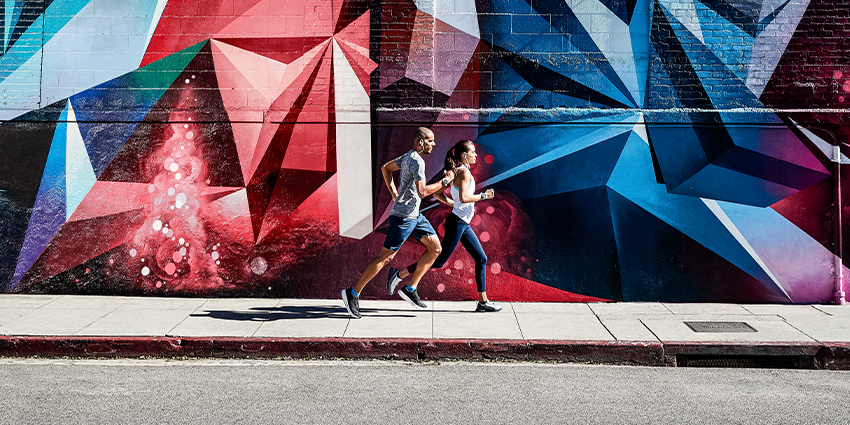 Dual-language Employee Health and Wellness App Increases Engagement in the United Arab Emirates
Importance of Employee Well-being
Increased employee health and engagement has a positive impact on productivity and profitability for businesses. A 2017 study found that 61 percent of employees agree that they've made healthier lifestyle choices because of their company's wellness program. Employees who participated in these wellness programs also had higher job satisfaction levels.
The onset of the coronavirus pandemic has escalated concerns about physical health, with limited exercise options, and mental health, with people either in isolation or working remotely. Wellness programs can help in both of these areas by providing the tools, knowledge, encouragement and connection needed by a remote workforce. STEPPI, a fitness platform in the United Arab Emirates, is providing all that and more using a free app, available in both English and Arabic.
STEPPI and Garmin
The STEPPI corporate wellness and community engagement platform integrates with compatible Garmin wearable devices to offer an advanced platform that rewards employees for being active. Thanks to an integration with the Garmin Health API and Companion SDK, the STEPPI app can receive health and activity metrics such as steps, heart rate, stress levels, sleep duration and calories burned.
At the same time, the software provides a desktop for administrators to manage the program, view aggregated health data and create fun challenges for team engagement. Although Garmin wearables are not designed or intended to be used to monitor or diagnose any diseases or conditions, the activity data they track can provide useful insights and trends.
Co-founder of STEPPI, Milos Savic said, "Garmin is one of the market leaders when it comes to wearables. The data provided from such integration opens up many opportunities in the region. The importance of an SaaS (Software as a Service) model will be a necessity in the future for all companies, especially after COVID-19. The team is excited about the collaboration, which allows us to create features on our platform that could only be possible with Garmin. The future is to use this market-leading technology to help us monitor health and improve activity in the region."
The STEPPI platform has already seen success, with participating UAE-based companies seeing activity increases of as much as 120% during lockdown challenges, with employees reporting that they "felt happier, more connected and had seen an improvement in their mental health as well as physical well-being."
Digitisation of Wellness Programs
Remote working during the current pandemic has accelerated the use of the digital health and wellness programs around the world. Employers are able improve the health of their workforce by relying on technology like that provided by STEPPI and enabled by the Garmin Health ecosystem. With benefits including higher productivity, improved staff retention, fewer sick days, connected teams and better engagement, it is no wonder that corporate leaders are prioritising such programs in current and future business plans.