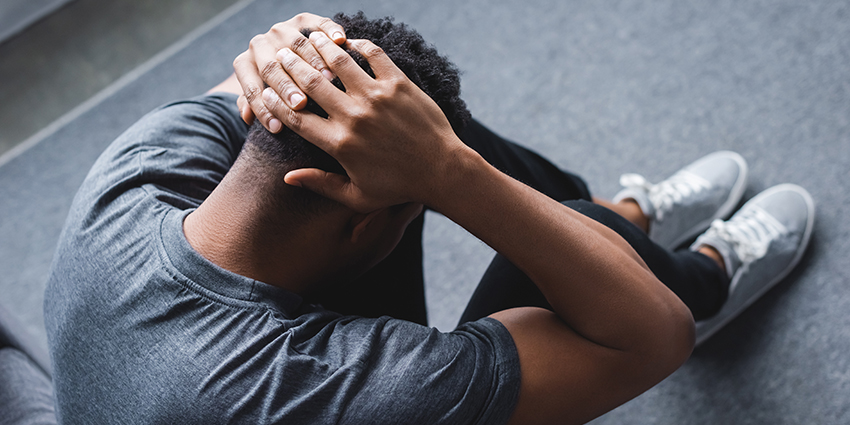 Data from Garmin Fitness Trackers Aid Researchers in Panic Attack Prediction
Physiological data from a fitness tracker — in combination with questionnaires and environmental data — could be used to predict a panic attack, according to a study by the Graduate Institute of Biomedical Electronics and Bioinformatics (BEBI) at National Taiwan University. Using the Garmin® vívosmart® 4, continuous monitoring was carried out in a real-life setting for 1 year. The hope is that the research may help clinicians to provide more appropriate, timely and personalised treatment for panic disorder patients.
Panic Attack Prediction
A panic attack is an intense form of anxiety accompanied by multiple somatic presentations. Panic attacks are known to be triggered by psychological stress or specific situations that induce agoraphobia, the fear of being unable to escape. However, few studies have predicted recurrent panic attacks using real-life data.
The research carried out by BEBI gathered data from 59 participants in a year-long study. Information on environmental conditions and emotional state was fed back to the team using a mobile app. The Garmin vívosmart 4 automatically collected daily physiological metrics, including heart rate, activity and sleep. According to Chan-Hen Tsai, researcher at BEBI, Garmin wearable devices were chosen as "promising tools" that patients can wear all day, with up to 7 days of battery life. Many of the participants gave positive feedback after learning to self-monitor their emotional and physiological states through fitness trackers and regular questionnaires.
Study Conclusions and Future Plans
The study concluded that, with the combination of data, it is possible to predict panic attacks 7 days before they happen. The team plans to extend the sample size and conduct more external testing beyond patients with an established panic disorder diagnosis. A prediction model could help clinicians and patients monitor, control and carry out early intervention for recurrent panic attacks in hospital settings and in patients' daily lives.
Learn more about studies including Garmin devices on our GARMIN HEALTH THIRD-PARTY STUDIES OVERVIEW page.
Garmin devices are not designed or intended to monitor or diagnose diseases or any medical conditions. Find information on metric accuracy here.