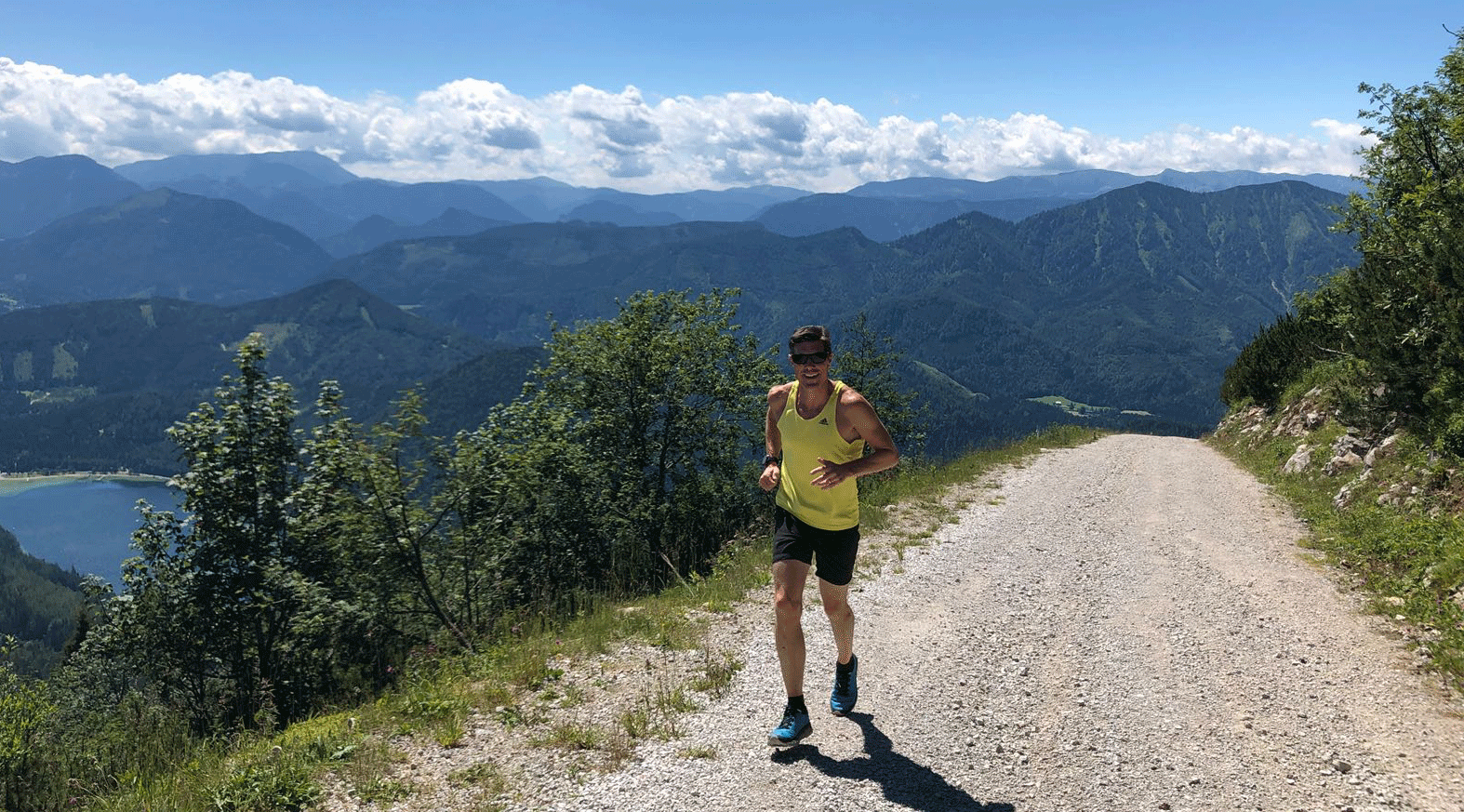 What do you run for?
Garmin Running Ambassador Martin Yelling writes about how we can all rethink our approach to running to make sure we balance staying fit, healthy and well, while also supporting those around us.
Whether you love it or not, running is universal. It's often the first sport we learn to do as kids, and it has the power to connect people from all walks of life. But at the moment, the world in which we run in has changed dramatically, and it's important we make sure our running reflects this. To do this, we need to understand why we run, and what, if anything, we need to change to make sure we can keep running.
For some of us, our motivations to run may be driven by specific training and racing goals, with performance orientated outcomes like first time finishes, new personal bests, or blinging medals. For others, it may be for friendship, for Saturday mornings at our local parkrun, or it may be to just get some fresh air and make us feel good.
However, for the moment at least, our world, and our running world within it, has changed. We're not here to tell you what running to do, or not to do, where to go, or to not go. We're trusting your judgement and social responsibility to know and adhere to the current UK Government advice.
Instead, we ask you to look at why you run. In this time of change we have the chance to explore some of these drivers to better understand how to respond, cope and support ourselves and other people.
Our ability to run where we like, when we like and with who we like is under severe, but nonetheless, required restriction. These challenging situations create personal and cultural tensions around our running. But instead of seeing these challenges as barriers to our running success, we have the chance to look at our running differently, to explore what it is about running we love and how we do it.
Running motivations
Have you ever met someone for the first time, got into conversation and it's emerged you run. They ask, "Why do you do that? Why do you run?". What's your first response? Do you say: "Well, I have this race coming up and I want to achieve X, Y or Z"; or "I'm trying to get faster over my 5k distance"? Maybe it's: "I love doing events"; or "I want to lose some weight"; or "I love the way it makes me feel better after a hard day".
We run for so many different physical, personal, emotional and mental reasons, but when you boil it right down, it's the health, joy, social and emotional reasons that light runners up. These reasons can get lost in PBs, races, segments and stats. But at its most basic, we run because we love it. We love the life enriching benefits it brings us and the lives of those around us. We run because it makes us feel good, provides belonging, some stability and some certainty.
Why we run impacts on how we run. It shapes who we are and informs our identity as runners. So, with the current uncertainty and complexity surrounding our running, we want to encourage runners to dig deeper into their running personality. We have a great opportunity to really redefine what running means to us and how we approach it into the future.
Reframe your running series
Over the next few weeks we'll be exploring some opportunities to reframe your running priorities right now. We'll look at how to refocus, to stay balanced, and even how to step outside of what you might be used to, to discover alternative ways to feel comfortable, challenged and satisfied by your running.
Next week we'll be looking at how running shapes mental health and how you can rethink your running to give you stability, feel motivated, in control and happy. Over the coming weeks we'll explore some physical health and some broader wellbeing issues as well.
We know how important running is in our lives. It shapes and supports who we are, how we think and behave.
Let's unite in our running, let's explore what might be possible, differently.
#RunFor: you, us, everyone.