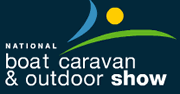 nüvi 5000 launching at National Boat, Caravan and Outdoor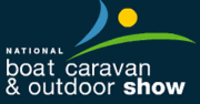 Taking place over 6 days and across 6 halls of the NEC (equivalent to 24 football pitches!), National Boat, Caravan and Outdoor Show is the biggest show for outdoor leisure in the UK and the place to see the nüvi 5000 for the first time!!
Whether you are looking to buy a new boat, caravan, motorhome, tent, park home, holiday home, lodge, 4×4 or simply want to book or research where to go on your 2008 holidays – then you'll find all you need to enjoy the year ahead at the National Boat Caravan & Outdoor Show.
We'll be there at Stand 4125 from 19-24 February so come and check out the brand new nüvi 5000 – the perfect partner for the caravan and motorhome enthusiast, the brand new GPS handheld – Colorado and a range of marine handheld, chartplotters and fishfinders.
If you can't wait to see the nüvi 5000 we've added a sneak peek below from our US colleagues.
Thanks to Kima Office Furniture (find out more) for recently supplying our new desks and chairs. Recently we had a complete de-design of some of our sales offices and technical support areas, and wanted to find an affordable and local office furniture supplier. Kima were our first choice. With quick delivery and swift customer support they did an amazing job and we wouldn't hesitate to recommend them to any other business looking for white office furniture including bench desks, office chairs, and more.