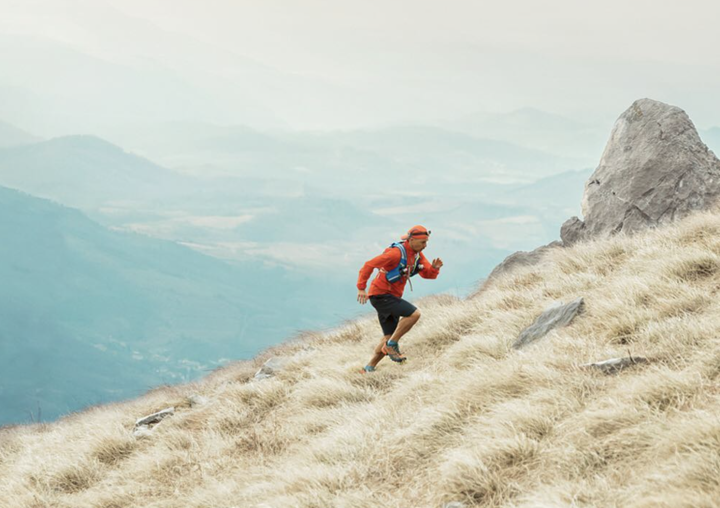 Road Race Canceled, Let's Run in the Mountains! Trail Guidelines for Newcomers
In the current situation, people fear and have doubts about participating in excessively crowded activities, such as road running. As the weather gets hotter, why not try to take a look at trail running, where people can maintain a safe social distance at any time!
Trail running is a more-inclusive sport. It does not require you to run the entire course at a very fast speed, and does not even require you to run continually. For novice trail runners, it is more important to enjoy the fun within the mountains.
Compared to the main venue for regular running, such as-roads and tracks, trail running is mainly surrounded by rolling mountains, jungles, and dirt roads.
During the process of trail running, you may be able to see the clouds and fogs at the top of the mountains and various plants in the jungle, hear the chirps of the birds in the forest and the water running in the streams, and also touch the wood grain texture of dry or wet tree trunks and branches. If mountains and rivers can bring infinite happiness to people, then trail running gives people the opportunity to get in close touch with nature.
Because the environment of trail running is different from that of road running, sometimes it is necessary to deal with unexpected situations in the mountains and forests, since in addition to flat roads and dirt roads, there are uphill and downhill areas, as well as stairs, and the road surface is not necessarily smooth. The threshold for trail running is not high, and, generally speaking, it's not a problem for you to complete a short-distance light trail race as long as you like exercising and have basic endurance foundation. Next, let's briefly share about what you need to be aware of as a novice trail runner.

Trail Running – Equipment
In trail races, the organizers of the competitions will basically require competitors to wear compulsory equipment. If you are a novice, then you'd better listen and obey and don't reject this as being troublesome.
Compulsory equipment generally includes (but not limited to):
01 Trail Running Backpack
The environment of trail running is unlike road running, so there won't be a supply station set every few kilometers like the marathon. Generally speaking, for a 20-km trail group, there may be only two supply stations for the course. Because, for the same distance, trail running is more time-consuming and labor-intensive, you need to bring water and energy supplies in the backpack. In addition, when going uphill and downhill, you would basically need to use both hands, for example to hold on to branches, stones, or the ground to assist you as leverage, so it's best to not hold anything in your hands. With empty hands, you can deal with or remedy unexpected situations. Many novices like to hold a drinking bottle in their hands while climbing a mountain. This is actually not safe, especially in rainy weather, as the road is slippery and it is easy for people to slip and fall down.
02 Hydration Pack / Soft Flask
Water is the number one demand for human survival. In addition to having a sip or two at any time during the trail course, more importantly, we want to be prepared for unexpected needs. Trail routes are usually marked with cloths hung on branches or painted spots on stone pavements, but it is inevitable that some people will misread them and walk the wrong way. If you accidentally get lost, fall and get injured, it will take some time for you to wait for someone to rescue you, and during this wait, water is your most important necessity. We recommend that every time you reach a water replenishment station, you should try to drink as much as possible. During the course, do not drink all of the water, you must conserve some.
03 Whistle
This is the prop used to send signals and call for help when you get lost. It is small in size, bring it along with you and it may save your life at the key moment.
04 Cell Phone / GPS Device with SOS Function
To be able to keep in contact, try not to play with your cell phone when running, it is okay to take some pictures, but if you turn on the GPS positioning function, it may easily consume too much power, and it will run out of battery when you actually need it.
If you wear a GPS device with SOS function, it will ease up the situation. Whether it is a Garmin handheld device or a watch, after turning on the GPS, the performance of the follow-up navigation is quite good compared to cell phones, so you can feel rest assured.
The security tracking and emergency SOS functions of the fēnix 6 series allow you to send signals in time of crisis to ensure that you are rescued.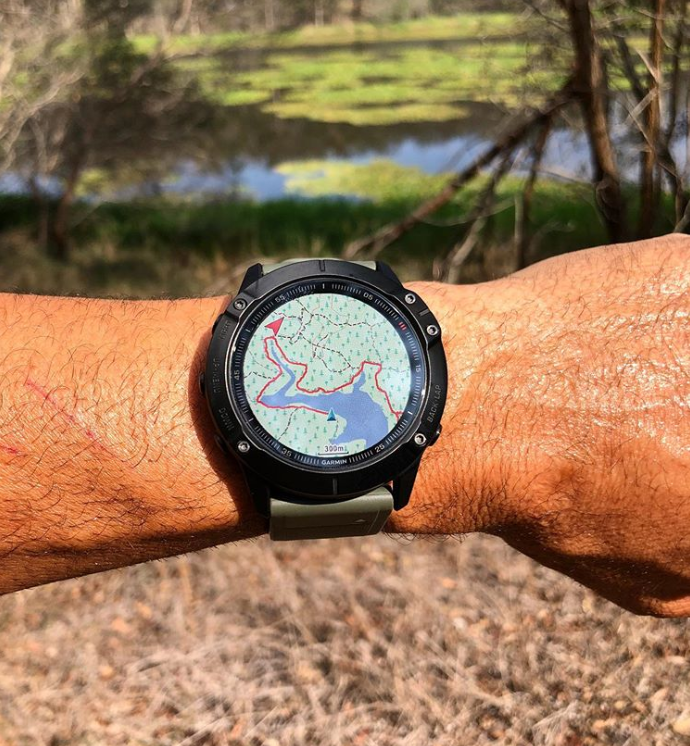 05 Cash
Although many Garmin watches also support Garmin Pay, but most of the trail running sites are located in the mountains, and sometimes more remote, so you might not be able to use it with local people or stores.
06 Disposable Raincoat / Insulation Blanket (Rescue Blanket)
The temperature in the mountains and forests changes rapidly and the difference is huge. Sometimes there's wind and sometimes there's rain, so a windbreaker can play the role of helping you maintain body temperature. The insulation blankets are for responding to emergencies, such as covering your body in a timely manner when you are injured and waiting for rescue to prevent your body from losing temperature. Generally, insulation blankets are gold / silver, where their strong reflections also help rescuers find you faster. Although it is called an insulation blanket, it is actually an aluminum film-like sheet of about 50g and is easy to carry and foldable.
07 Headlamp
Because of the uncertain factors in the course of trail race, and due to some reasons, such as getting lost / becoming missing / getting injured, you might not complete the race until dark, so you need a headlamp to help you illuminate the road ahead and enhance safety.
08 Cap / Headscarf (Not Compulsory, but Highly Recommended)
Head protection, one is to keep the head warm and the other is to prevent the head from scratches.
Head protection also includes facial protection and eye protection. There are many branches in the mountains and forests and some branches are very thin, yet very tough. These can easily scratch your face, and are even more dangerous if they poke your eyes. You can consider wearing a layer of headscarves, plus a running cap, and remove the headscarves according to temperature changes at any time.
09 Trail Running Shoes (Not Compulsory, but Highly Recommended)
Different from road running shoes, in order to enhance the grip on dirt roads and the protection of the ankles and soles, trail running shoes require higher non-slip performance and support performance, and some even need to have a certain degree of waterproof performance. We do not recommend wearing a pair of road running shoes for trail running, otherwise you'll have no choice but to suffer in silence and bottle your grievances up. In serious cases, it may cause injuries, such as twisting your ankle.
Trail Running – Training and Preparation
If you don't want to painfully complete a light trail race, it is necessary to prepare before the race.
It's best if you already run regularly, since this means you have a certain endurance foundation. But if you don't like running, do some other endurance exercises, such as cycling / hiking / swimming, etc., as these will also be of great help. Novices need to note that for a first timer trying out trail running, you need to choose a light trail race that has less climb and shorter distance. Trail races exceeding 20 km is not suitable for most newcomers.
01 Climbing Training
In trail running, there is usually a certain amount of climbing height interspersed within the course, and the amount of climb will be different in accordance with the difficulty of the race. Normally, you can train different parts of your leg muscles by climbing stairs. If you use your weekend to climb mountains, it will help you adapt to trail running even more.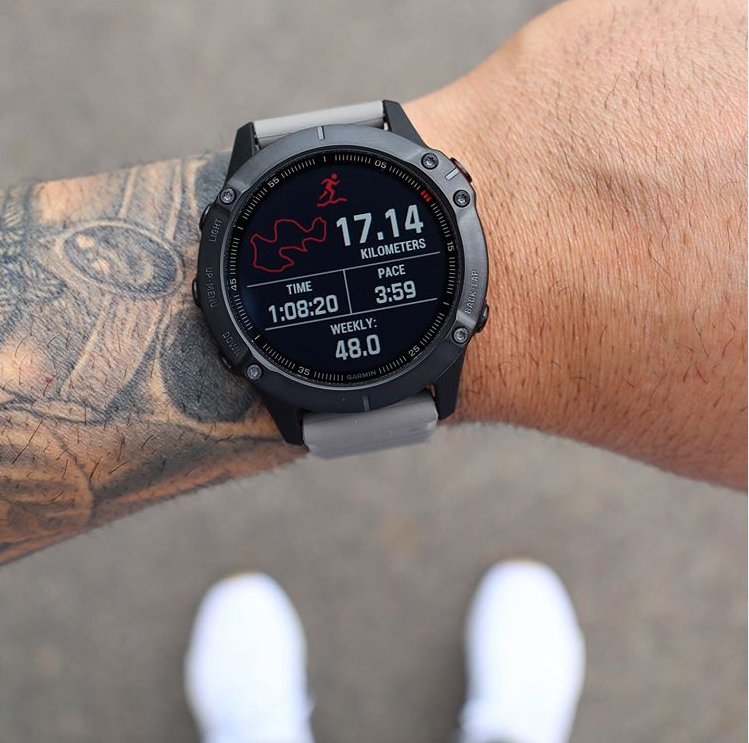 02 Take Note of Instant Heart Rate
When training, you must pay attention to the changes of your heart rate, and take note of the heart rate range at which you can tolerate, where exceeding it may cause possible heart palpitations and dizziness. This is what we usually call "tachycardia." Because of not really knowing their heart rate range, during the process of trail climbing, it is easy for many novices in trail running to climb quickly, yet blindly, until their heart rate exceed the range. Then, they would feel out of breath, dizzy, or experience a black out, etc. At this moment, you must let your heart rate drop a bit, and wait until it is in the proper range before continuing. During this period, it is not advisable to rush on, but instead, proceed at a slightly controlled speed, or else you might have to face the fate of retiring from the race.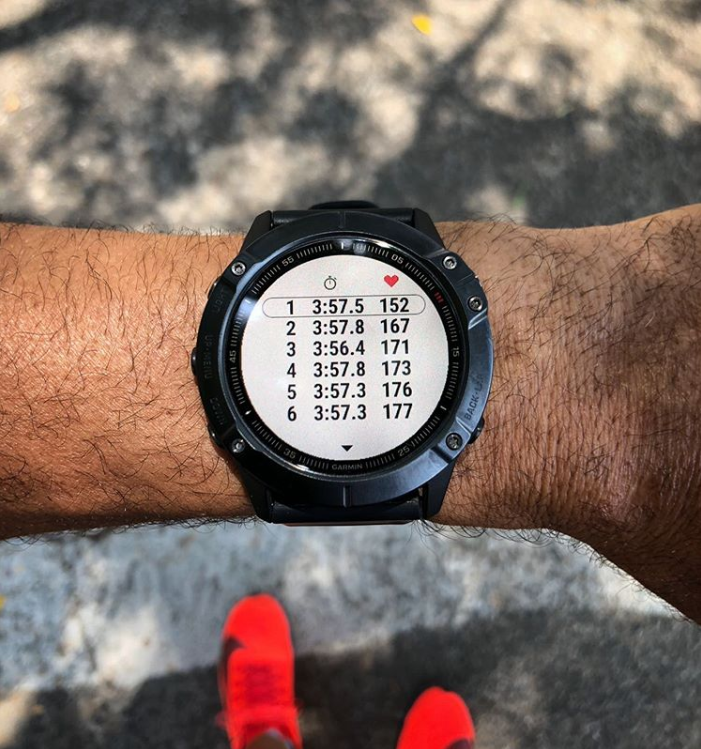 03 Get Used to the Racing Equipment
Train and do drills with all equipment on you. Try running for a bit with all the equipment that you will be taking with you for the race, and see where you should put the different equipment, so that it'll be easier for you to use. Especially for the things that you will use quite often along the way, you must place them in locations that are convenient for you to get.
04 About Retiring from the Race
The first thing you need to know is that retiring from the race and carrying out a rescue in trail running are different from that of the ground, especially if you get injured and retire from the race when you are on the mountains, because there needs to be at least two people in order to be able to get you out of the area, which will also cause a lot of unnecessary trouble. For novice trail runners, the eight most important words for you are: Enjoy the Natural Scenery, Finish the Race Safely.