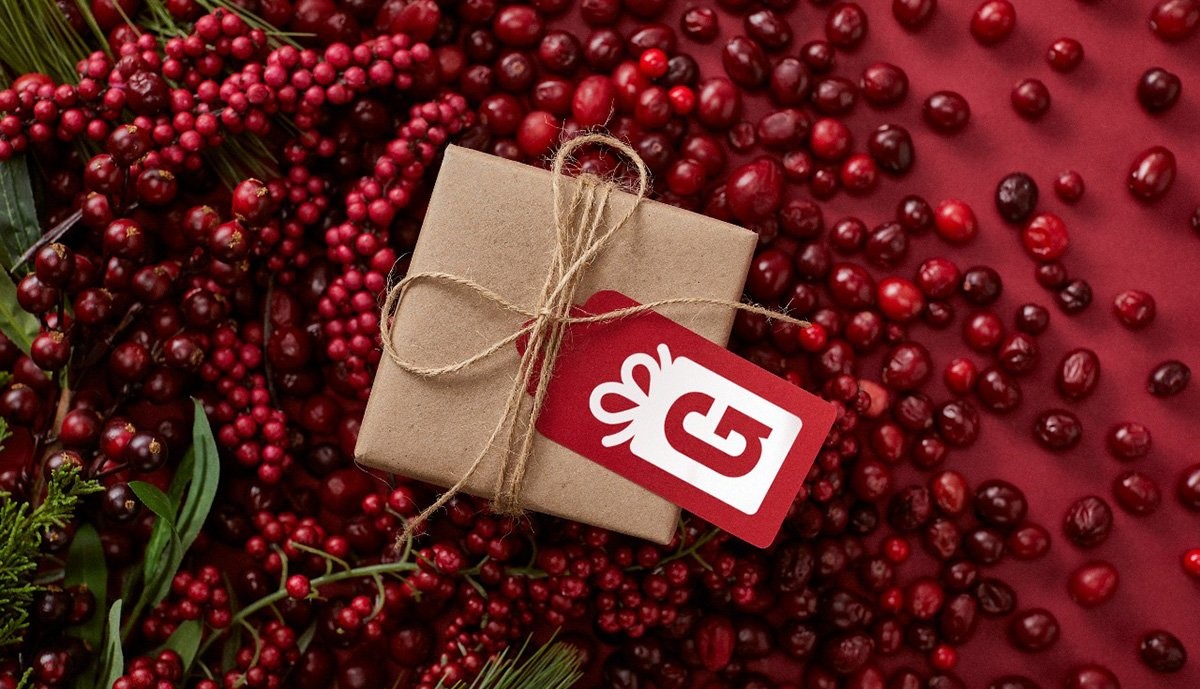 Garmin Holiday Gift Guide
Let's be real — coming up with the "best gift ever" can be a bit stressful. It is likely not going to be the most wonderful time of the year if your significant other's tastefully dropped hints go unnoticed and you pick out a kitschy pair of socks for the fourth year in a row. (Disclaimer: Our legal department would like us to let you know we cannot guarantee your relationship status if you finally buy a good gift after three years of kitschy socks. It may be too far gone. What were you thinking?)
Anyway, we get it. Finding the perfect present for everyone on your holiday shopping list has been nearly impossible — until now. No matter where your loved one likes to play — be that land, sea or air — Garmin has just the thing. Keep scrolling for a roundup of gift ideas that Santa Claus himself won't be able to top.

Fitness Gifts
Featuring advanced mapping, cycling safety features and dynamic performance insights, the Edge 530 is a lightweight GPS cycling computer designed for use on all terrains. Whether you're a podium finisher, gravel grinder, urban rider or somewhere in between, the Edge 530 is ready for any adventure.
Focus on the fundamentals or take your training to the next level with the Forerunner 55. No matter your skill level, the Forerunner 55 is here to help you track your stats. Lightweight and comfortable, this watch is the perfect fit for running and for everyday life.
Take your ride inside with the Tacx Boost, an affordable and quiet basic trainer that makes it easy to train year‑round. Key training features like resistance control, realistic ride feel and more let you make the most of every ride. Ride at any time without disturbing others; the closed resistance unit reduces noise so you can work out without waking the whole household.

Wellness Gifts
When you live healthy, you live better. This GPS smartwatch is built for your active lifestyle with advanced health monitoring and fitness features to help you better understand what's going on inside your body. Available in two sizes with a battery life of up to 11 days, built‑in music, smart notifications3 and more.
Get premium health, wellness and fitness features at an accessible price with the Venu Sq entry-level GPS smartwatch. It comes in a variety of colors with a battery life of up to 6 days. It includes Garmin Pay, smart notifications, and is available in a music and non‑music version.
Lily™
This stylish smartwatch is the first of its kind from Garmin with an incredibly small, 34 mm watch case and a stylish patterned lens. Just tap or twist your wrist to reveal the bright touchscreen display to see your texts, calls, calendar reminders3 and more. Choose from classic and sport designs with a variety of color, metal and interchangeable band options — including leather and silicone — so you can find the perfect piece to fit your look.

Outdoor Gifts
Featuring a Power Glass™ solar charging lens and a customizable power manager mode, fēnix 6 Solar Editions harness the power of the sun4 to stay on and remain performance‑ready for weeks, so users will have more on‑wrist time to enjoy their activities, training features, onboard mapping, music streaming and much more. Expanding the robust activity profiles included in the fēnix series, the fēnix 6 and 6S Solar Editions come surf-, mountain bike- and indoor climb‑ready. The smaller‑sized fēnix 6S Pro Solar also features an exclusive Women of Adventure design option.
Do what you love, longer. Instinct Solar is a GPS smartwatch built to break convention, conquer the elements and endure longer. Experience unprecedented battery life with solar charging4, wrist‑based heart rate5 and built‑in sports apps right on the wrist for swimming, running, biking, hiking, rowing strength and more. With a purpose‑built design, it's available in bold color options that bring to life a nontraditional smartwatch that turns heads at every glance.
The dive computer for both your worlds — monitor your gas and depth with the advanced, watch‑style dive computer that comes with multisport training and smart features. Pair it with a Descent™ T1 transmitter for integrated pressure monitoring on up to 5 tanks via SubWave™ sonar data network.
The MARQ Collection is destined for those who aspire to the lifestyles we have redefined over decades of innovation. For them we present these magnificent modern tool watches — our tribute to their rightful rewards, built with purpose in both form and function. Each modern tool watch is uniquely crafted to be an outward expression of the owner's personality, interests and ambitions.
3When paired with a compatible smartphone; see Garmin.com/ble
4Assumes all-day wear with 3 hours per day outside in 50,000 lux conditions
5See Garmin.com/ataccuracy
6This is not a medical device and is not intended for use in the diagnosis or monitoring of any medical condition; see Garmin.com/ataccuracy. Pulse Ox not available in all countries.
The PrePass logo is a trademark of the PrePass Safety Alliance.
© 2021 TripAdvisor LLC All rights reserved.
Copyright © 2021 Ultimate Campgrounds – All rights reserved.