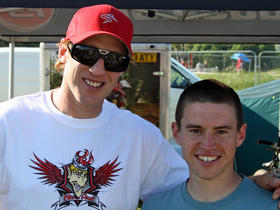 The first Garmin MTB winner is announced!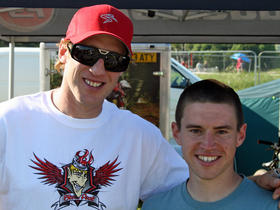 BikeRadar Live was more than just a weekend of cycling fun in the sun for Matthew Page, the winner of the first Garmin MTB Day.
By posting the fastest time on a section of the purpose-built mountain bike demo course at Donington Park, Matthew won a Commencal Super 4.1 bike worth £2,499, a choice of Garmin units and a weekend ride with the Garmin Academy. In the process, he beat the time set on the course by British downhill superstar Steve Peat – 3min 53sec – by a full 18 seconds.
The 24-year-old from Brechfa, Wales, said: "The course was mostly downhill with lots of tight and twisty corners and off-camber sections. Riders were kitted out with a Garmin Edge 705 and using the Virtual Partner you were able to see how well you were doing compared to Steve's time.
For more information please visit the BikeRadar website.