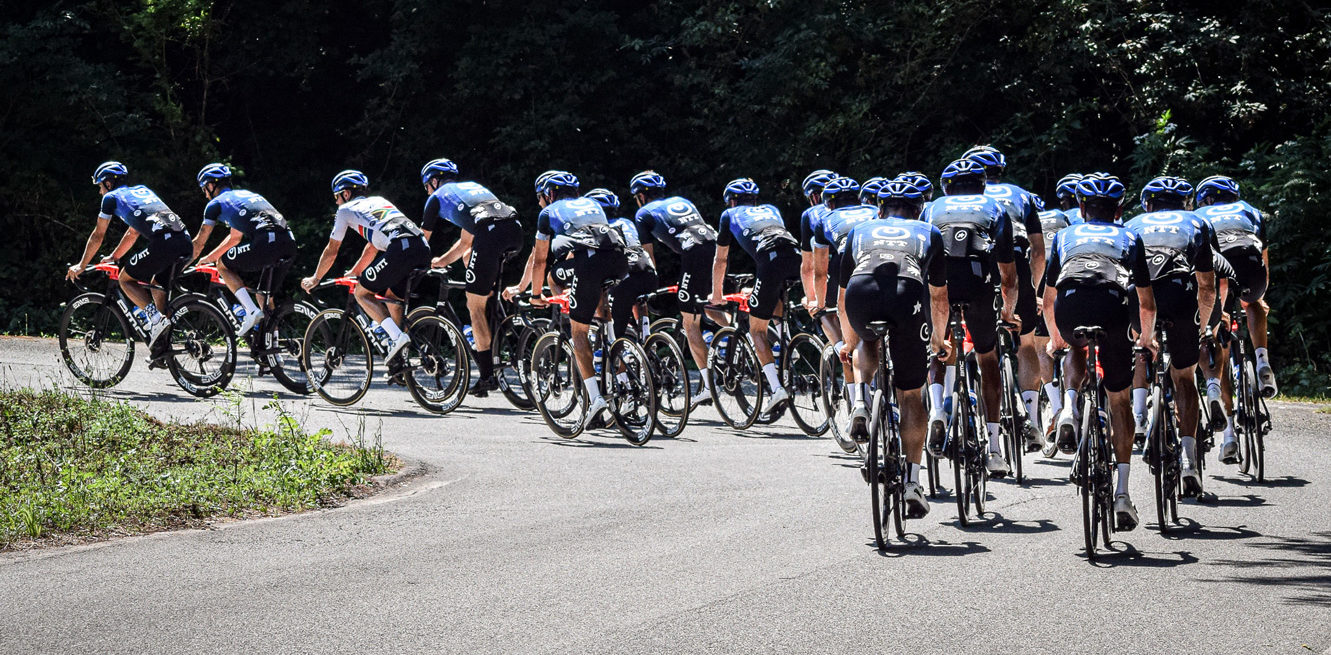 The Edge of Performance with NTT
Garmin Edge® is one of the most popular head units around. Not only because it ticks all the boxes of performance, navigation, safety and connectivity, it's because it also collects data – a lot of data. Pro cycling teams are very keen on that and that's one of the reasons you will see a lot of riders using this device during the Tour the France. One of the world's top teams, NTT Pro Cycling, gave us some great insights on how they use this data.
Garmin data is key
Edge devices record all kinds of data during your ride, like the speed, time, GPS, altitude and temperature. And with additional accessories, you can also track your cadence, heart rate and power output. NTT Pro Cycling collects all this data to analyse the results of their riders, but they go further. Way further. Dr. Daniel Green, head of performance innovation for the team says: "With the help of our title sponsor, we found a great partner for data processing and machine learning. We developed a very complicated athlete management system that integrates all the data of our riders together onto one platform. Here we bring in all the training data from the Edges, the Garmin wellness information, the sleep data from the Garmin wearables and the weight data from the Garmin Index™ scales. This helps us to visualise, interpret and integrate the data together."
The team riders use Garmin wearables like the Forerunner® 945, and the data from this watch is very useful and relevant regarding measuring the physiological condition overnight. "We try to capture how our riders recover, function physiologically, fight an illness and those sorts of things based on their resting heart rates. This gives us a much better insight into a rider's health and well-being. This is especially important to see if a rider has truly recovered from an illness or sickness so we know if we can start training again or potentially put him back into a race."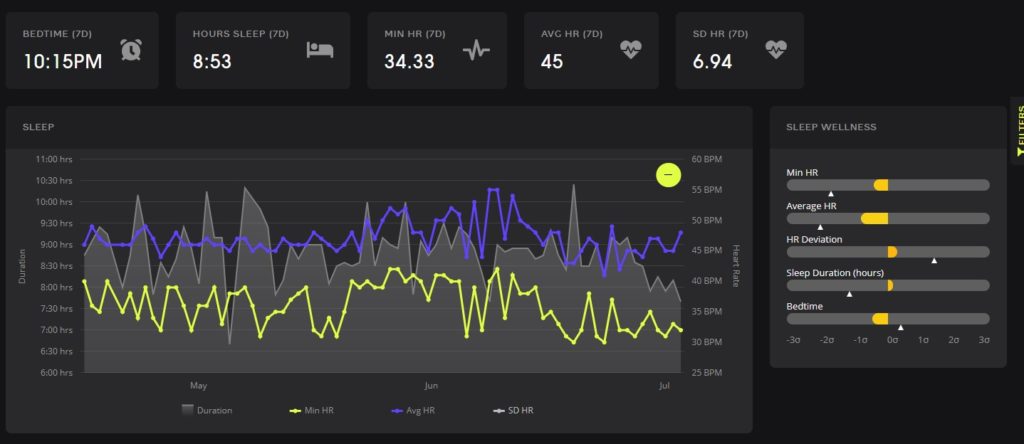 Via machine learning, they also shape the training plans of their riders and select the best races for each rider's potential and talent. "We've created a performance index to quantify performances over a long period, up to 10 years. With the help of this index, we can see when a rider was it his best and what his fitness was when he performed at that moment. That allows us to model what kind of training we need to provide for the rider to get to that fitness level in time for certain key races. All this data is recorded and collected through our Garmin products and Garmin Connect," Dr. Green explained.
Performance driven
The Garmin head units have everything you need to become a better rider and help you accurately follow a training plan. Not only outdoors but also indoors on your Tacx® smart trainer. It automatically analyses your post-ride data to learn you more about your training and tells you what impact it has on your fitness. Think about VO2 max and FTP tracking, a recovery guidance, your training status and even your training load balance. If you use power pedals and a heart rate monitor, the built-in FirstBeat algorithms and physiological insight will use this data to give an unparalleled insight into your fitness and the effect of your training. Like the training load focus, which displays the balance of your training across the fields of anaerobic, high aerobic and low aerobic.
These devices also have the most comprehensive and customisable in-ride data and graphs, giving you the ride data that's most important to you. NTT Pro Cycling provides a recommendation for some of the riders on how to set this up. But everyone has information that they like to use, so what data and graphics are shown on their display varies by rider. All the data from the head units is being captured by the team when the riders are training and racing: speed, cadence, total climbing meters, elevation, altitude, and obviously, they are logging their power output and heart rates as well.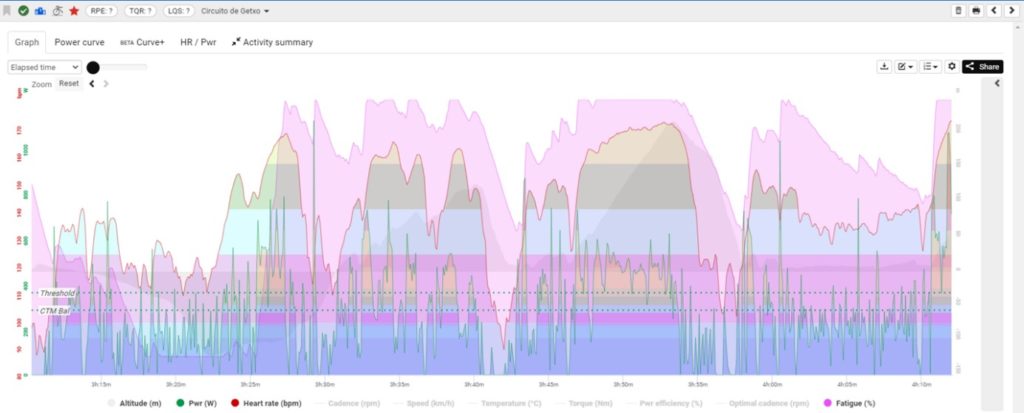 Navigate and connect
Garmin is well-known for its navigation, so with the Edges you don't have to be afraid of getting lost during a ride. It has simple-to-follow turn-by-turn instructions, and you can create a course in advance or on the fly. This is based on popularity routing, using billions of miles of Garmin Connect ride data. It also easily imports courses from multiple third parties, like Strava, Komoot and Trailforks. NTT Pro Cycling often uses this navigation feature in races and uploads the courses in advance to the riders' devices. This has proven to be very helpful for a fast descent in the race and to see what's coming up.
After your ride, the Edge seamlessly and automatically uploads your ride data via Garmin Connect™ to the platforms mentioned above and many more. NTT Pro Cycling has chosen to link the Garmin platform to Today's Plan and combines this data with their athlete management system.
Turning an Edge into a #WinningEdge
The team had a very strong start of 2020 winning six races already before the lockdown. Their goal is to continue this winning streak and keep digging and analysing the data from Garmin to help them with this. "The whole momentum of the team at the start of the season was great, especially after winning some races. We could feel the confidence growing in the team, and this gives you wings. When you have success, it breeds confidence and future success. It does feed on itself and then it all comes so much easier. We're trying to continue the momentum we had at the beginning of the year into the rest of the season. We're not only aiming for victories, but also for top 10s and podiums. In this way, more wins will start to come our way," Dr. Green concluded.