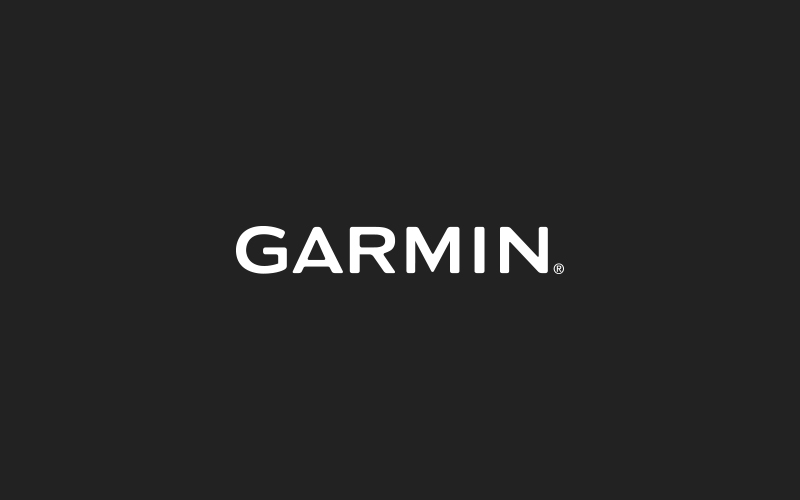 New super thin Garmin® nüvi® 1200, 1300 & 1400 Series – Thin on the outside – full fat features inside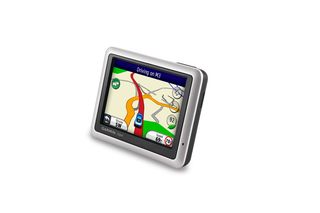 Garmin, global leader in satellite navigation, has just launched the first of its 2009 collection of new super slim nüvi's. The nüvi 1200, nüvi 1300 and nüvi 1400 series are part of a new innovative family of sat-navs with a fat list of new and enhanced features ranging from a handy pocket sized 3.5-inch screen to a large 5-inch widescreen for greater visibility and larger buttons.
The new nüvi's may be less than the width of your index finger, but they come packed with new features such as Pedestrian Navigation with CityXplorer™ maps compatibility*, 'Plan.Do.Share' a new points of interest (POI's) user rating system, ecoRoute™ with the drivers challenge and journey costing, Pan-European traffic* compatibility, lane guidance and junction view*, Text to Speech, Bluetooth® connectivity* and new style user interface to name but a few.
"Our nüvi devices are known for the great navigation experience they provide in the vehicle but the new super slim nüvi 1200, 1300 and 1400 series now take that great experience and transfer it to navigating by foot or public transportation," said Colin Lee, EMEA Automotive Product Manager.
"We have looked hard at the needs of people who are always on-the-go by offering an affordable nüvi that provides information when, where, and how they need it most. The sat-nav is no longer just for the car, you can take it with you wherever you go and enjoy the usability only a dedicated device like this can offer."
The new nüvi devices are the first to offer multi-modal pedestrian navigation capability when using optional CityXplorer™ maps**. The maps, available as a download for select cities and tourist destinations across Europe and North America, allows route planning for pedestrians who either want to walk or use public transportation such as tube, rail and bus routes****. The new multi-mode nüvi 1200, 1300 and 1400 series will calculate the best routes by taking into consideration all the public transport options chosen by the user in the planning stage.
Garmin's new 'Plan.Do.Share', enables people to become hotel or restaurant critics in their own right by sharing their thoughts of venues and locations within the millions of points of interest (POI's) stored in nüvi's memory. This can then be shared online with other Garmin users ensuring that every destination you navigate too, you are left with a lasting memory for the right reasons. The super slim nüvi's are packed full of ideas for great places to stop, eat, shop and stay all across the UK and Europe.
To help drivers make their fuel go the extra mile, the devices come standard with ecoRoute™, for fuel-efficient navigation. In addition to "faster time" and "shorter distance" for route preference, ecoRoute lets nüvi users choose "less fuel" as the best way to save petrol and money. Before each car journey the nüvi 1200, 1300 and 1400 really lets the user make an educated choice between using the car, walking or public transportation by giving an estimated cost for the journey before you set off.
Also, through ecoRoute's fuel report and mileage report, drivers can focus on their fuel conservation using the 'live – as you drive' driving challenge which rates how economically you are driving, giving an overall score at the end of the journey along with fuel-saving tips.
If you are worried about traffic, the nüvi series provide free lifetime traffic alerts* and lane guidance* to help when navigating complicated junctions and turns. All these new devices feature text to speech, a technology that enables the annunciation of names and upcoming roads – making it easier for you to navigate.
If you would like to learn more about the range of Garmin GPS products read reviews.
Garmin is renowned for its quality navigational experience with safety in mind which is why the new nüvi series carries on the tradition of featuring the popular "Where am I?" safety feature and breakdown and recovery services*** across Europe. At any time, with a single tap of the car icon, drivers can display their exact latitude and longitude coordinates the nearest address and intersection, and the closest hospitals, police stations fuel stations and recovery service.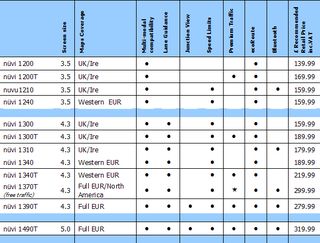 All models are expected to be available towards the end of the spring 2009. Additional information is available at www.garmin.com.uk. Lifetime traffic alerts extend for the useful life of the nüvi unit or as long as Garmin receives traffic data from its traffic supplier.
* Selected nüvi 1200, 1300 and 1400 models. ** A list of cities offered in North America and Europe, as well as CityXplorer pricing is expected to be available in the spring of 2009 at www.garmin.com.ukNote: This is an optional accessory download.  *** Organised by the automotive clubs of the ARC Transistance network.  **** May vary between cities.