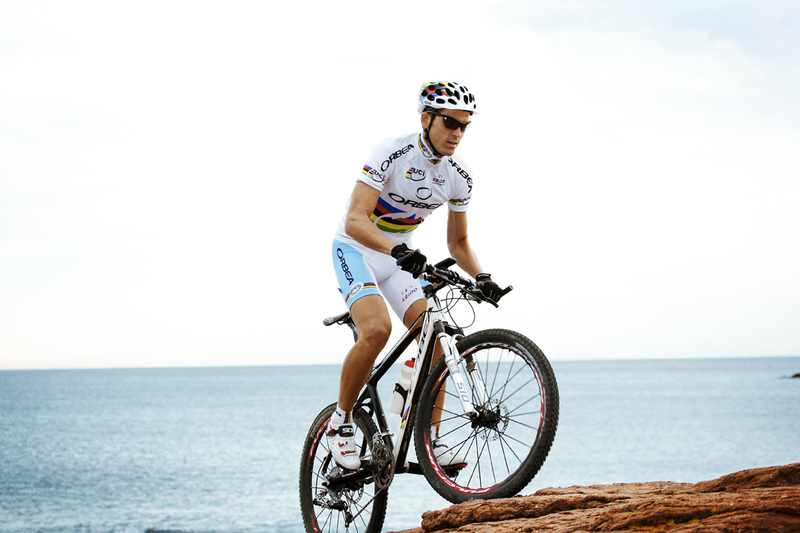 Julian Absalon enters the record books

2007 was another great year for cyclist Julian Absalon.
Julian had 2 clear goals for the year – World Cup victory (awarded to the rider picking up the most points at the World Cup series of races held throughout the season) and World Championship victory at Fort William in Scotland in September.
With 4 victories and a second place in the opening 5 World Cup events of the season, Julian had secured the series victory by the end of July and then turned his attention to meticulously preparing for the World Championship in Scotland.
The victory came the hard way, with Julian breaking away from a leading group of 8 riders and holding them off to eventually win by 26 seconds. By securing the rainbow jersey for the 4th consecutive year, Julian entered into the record books and will go into 2008 with great hopes (and expectation) for the Beijing Olympics.

Check back to follow Julian's preparation over the winter using the Garmin Edge.