When I got a call from Ben at Wiggle informing me I'd won their top competition prize I thought it was a friend winding me up but a few minutes later the email confirmed I'd won a VIP trip to the stage 4 of the Tour de France courtesy of Garmin.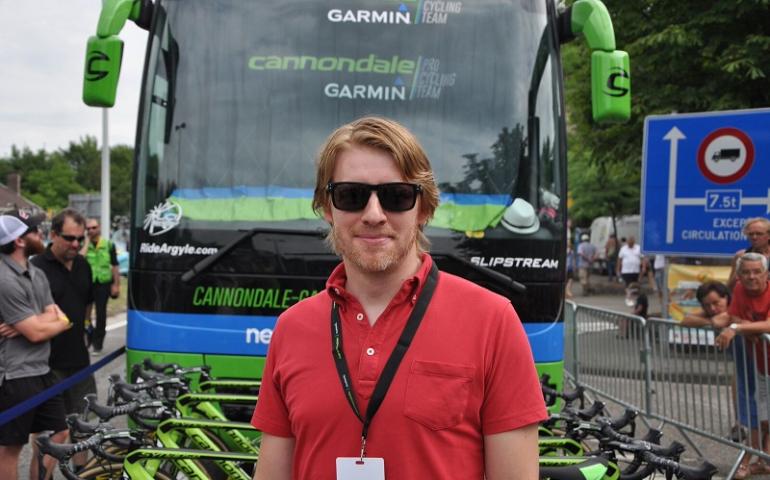 Any dilemma of who to take with me was soon solved when my wife found out it involved a trip on a helicopter! The day before stage 4 we were met at St Pancras by Richard from Garmin and Chris from Wiggle and travelled to Belgium where our t driver collected us and took us to our hotel. The next day we were whisked off to the VIP area of the start village and enjoyed the free food and drink on offer as well as the publicity caravan passing through.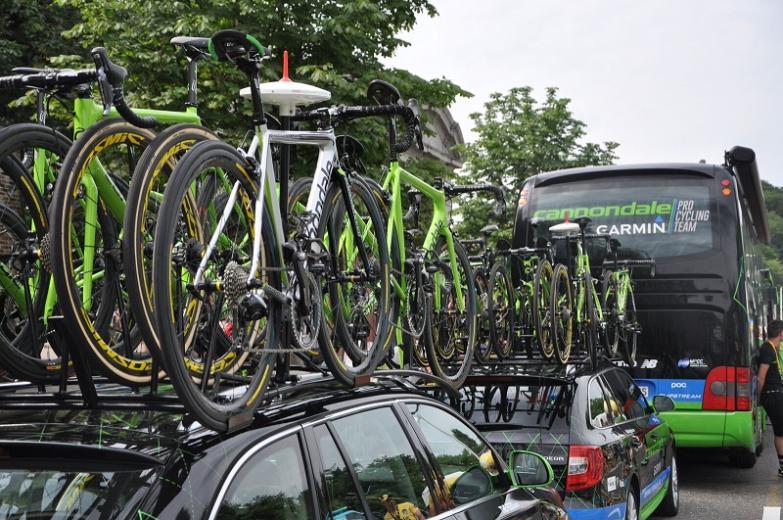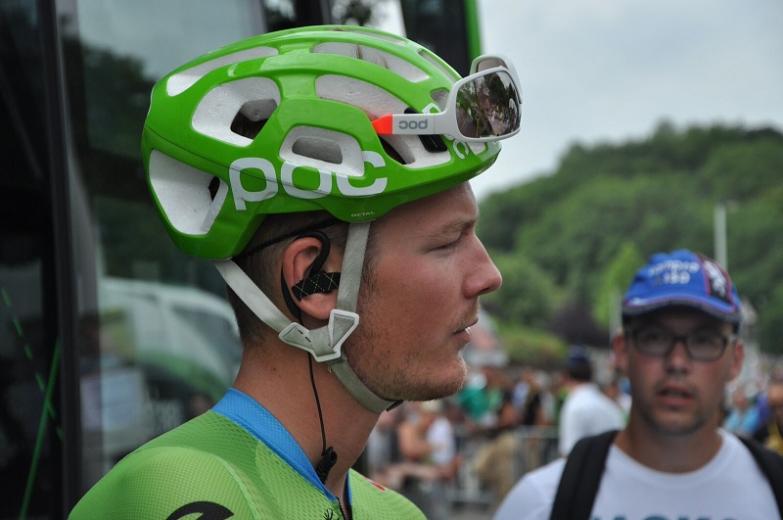 After that we visited the Cannondale-Garmin team bus and met their young rider Dylan van Barle and I drooled at the line of Cannondale Synapse bikes prepped for the cobbles and all running the new Garmin Edge 520 – I definitely need one of these for their live Strava segment tracking.
Jumping in the team vehicle we then drove the route ahead of the race, stopping for a champagne picnic in a little Belgian town before moving on the the highlight of the trip.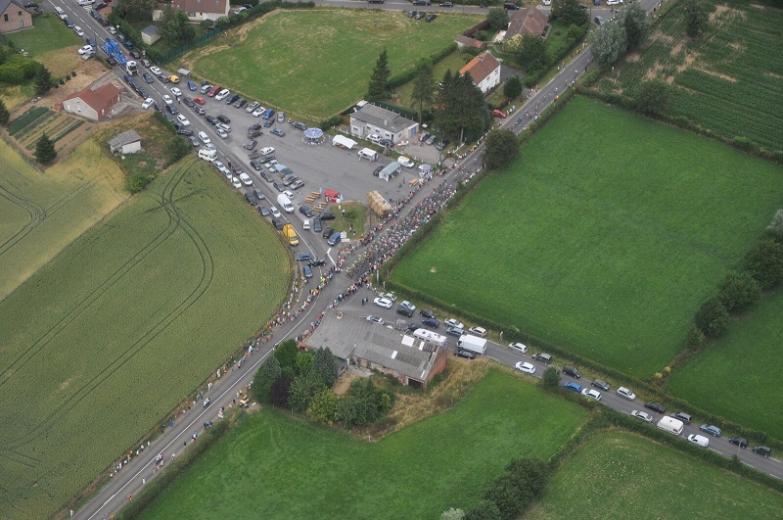 We stopped before the French border and watched the breakaway pass, shortly followed by the peleton, before climbing into one of five helicopters and watching the race from the air.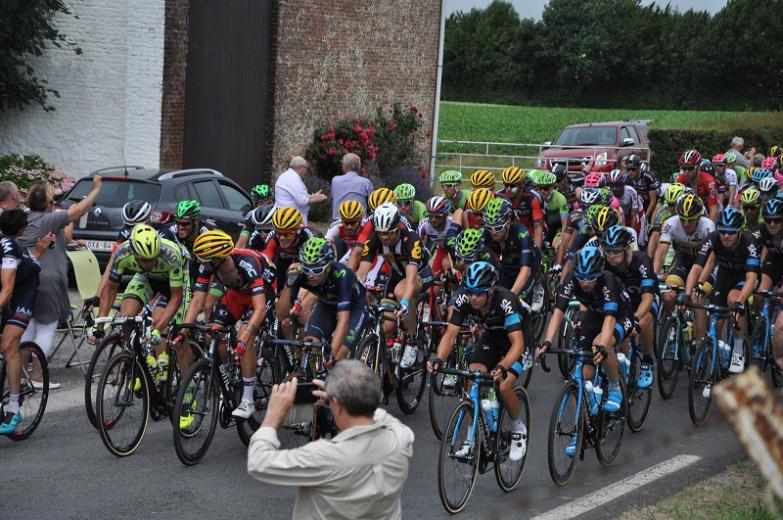 30 minutes later we touched down and jumped into our vehicles and drove the rest of the course, bumping over 5 cobbled sections and into the finish.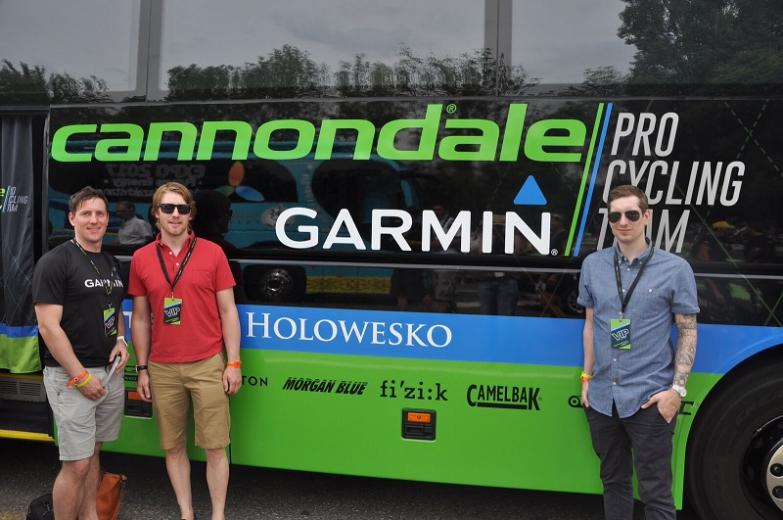 From there we went into the VIP finish area and watched from the 75m mark to see Tony Martin hold the chasing sprinters off to win the stage. The next day we travelled back talking about Garmin's upcoming innovations which have been recently announced, like the Varia Radar which will help keep me safe during my winter training.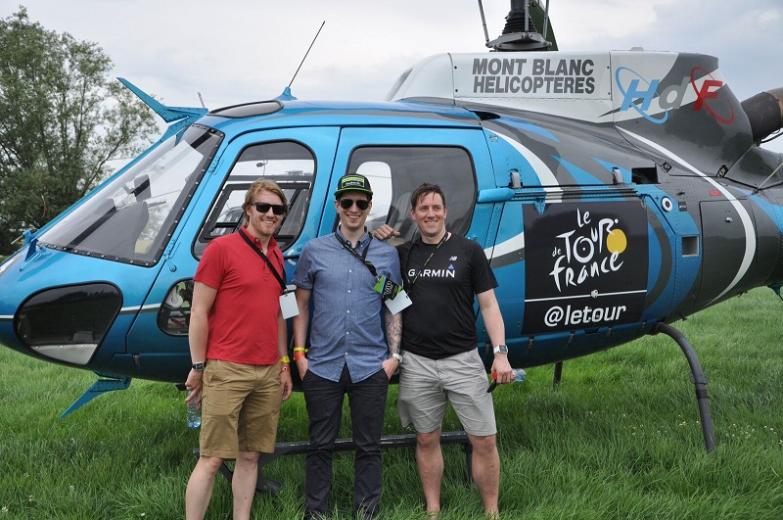 A truly once in a lifetime trip! – Paul Buckley