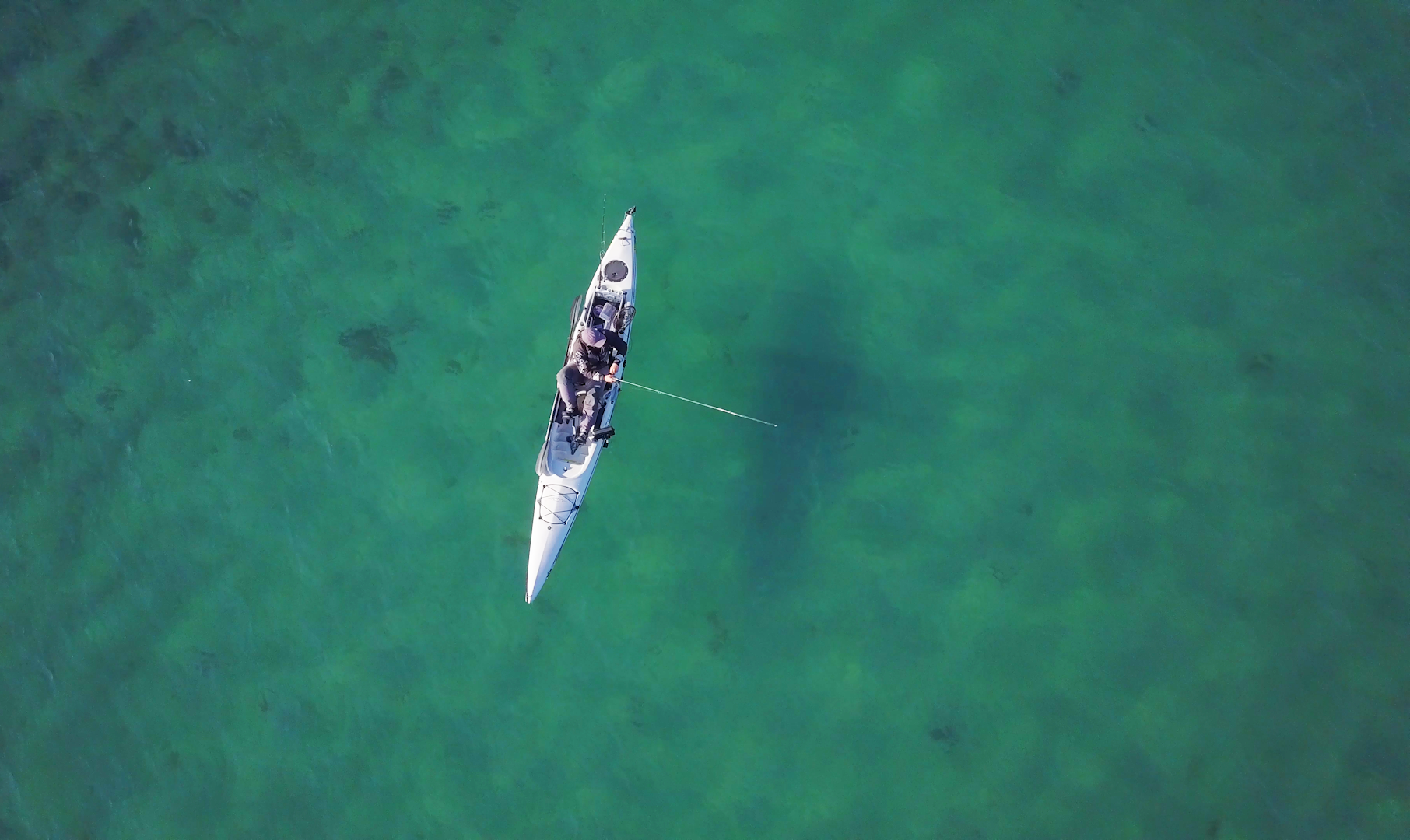 Garmin adds Kyle Waterhouse, the European Kayak Fishing Champion, to its 2017 Fishing Team  
U.K. / September 20, 2017 / Garmin International Inc., a unit of Garmin Ltd. (NASDAQ:GRMN), today announced the addition of Kyle Waterhouse, the 2017 European Kayak Fishing Champion, to its Fishing Team.
"I'm extremely proud to be joining the Garmin fishing team. To have the support and involvement with what I believe to be the biggest marine electronics brand is massively exciting. As a kayak angler, I've been using Garmin tech for several seasons and the electronics I use make a huge difference to my success and enjoyment of the sport. I'm buzzing about my future fishing career as a Garmin ambassador."
Kyle Waterhouse, 2017 European Kayak Fishing Champion.
The U.K. and Ireland Garmin fishing team includes: David Morris (U.K.), Terry Wright (U.K.), Austen Goldsmith (U.K.), Eddie Butler (Ireland) and Kyle Waterhouse (U.K.).
The 2017 fishing team uses Garmin electronics on their boats and kayaks during training and tournaments. The team is equipped with detailed charts and best-in-class electronics and technology, including the GPSMAP® 7410xsv J1939 and GPSMAP® 1022xsv series chartplotters ranging in size from seven – to twelve -inches.
They will also be equipped with the Garmin Panoptix™ PS-30 & PS-31 all-seeing sonar. Garmin was the first to give anglers the ability to see all around their boat in real time by bringing Panoptix™ sonar imaging to the water. They will also be able to instantly create their personalised HD maps with 1-foot contours with the free and easy to use Quickdraw™ Contours and share it with the Quickdraw Community on Garmin Connect™.
"Using Panoptix has made a huge impact to my fishing this season and is proving to be a rather epic decision installing it – from the off I found it to be a game changer. With panoptix the clarity of information you get back is incredible, you don't miss anything. You can distinguish exactly what's on the bottom, hundreds of feet below you. You see the direction and speed fish are moving to the point where you understand the mood in which they are behaving, even before you drop a bait in."
Kyle Waterhouse, 2017 European Kayak Fishing Champion.
Additionally, Kyle, David, Terry, Austen and Eddie will be able to record and replay their fishing training and events via their Garmin VIRB® 360, Garmin VIRB® Ultra 30 and VIRB® XE. Thanks to the quatix® 5, they will be able to stream and view NMEA® 2000 data, as well as to control their VIRB® cameras, right from their wrist, wherever they are on the boat. The built-in barometer will monitor barometric pressure to help them detect changing weather conditions.
"The Quatix 5 is such a well-designed piece of kit. Off the water it's my every-day fitness smart watch though once afloat and it's synched to the Virb 360 and the GPSMap it becomes so much more. I can control, monitor and review my on-board tech simply by clicking my watch. The systems work harmoniously together and it's so satisfying having all that information so readily accessible"
Kyle Waterhouse, 2017 European Kayak Fishing Champion.
A top-selling marine electronics manufacturer, Garmin was recently named Manufacturer of the Year for the second year in a row by the NMEA, an honour given to the most recognized marine electronics company for support of products in the field. Garmin's portfolio includes some of the industry's most sophisticated chartplotters and touchscreen multifunction displays, sonar technology, high-definition radar, autopilots, high-resolution mapping, sailing instrumentation, and other products and services that are known for innovation, reliability, and ease-of-use.
For decades, Garmin has pioneered new GPS navigation and wireless devices and applications that are designed for people who live an active lifestyle. Garmin serves five primary business units, including automotive, aviation, fitness, marine, and outdoor recreation. Follow us at facebook.com/garmin, twitter.com/garmin, or youtube.com/garmin.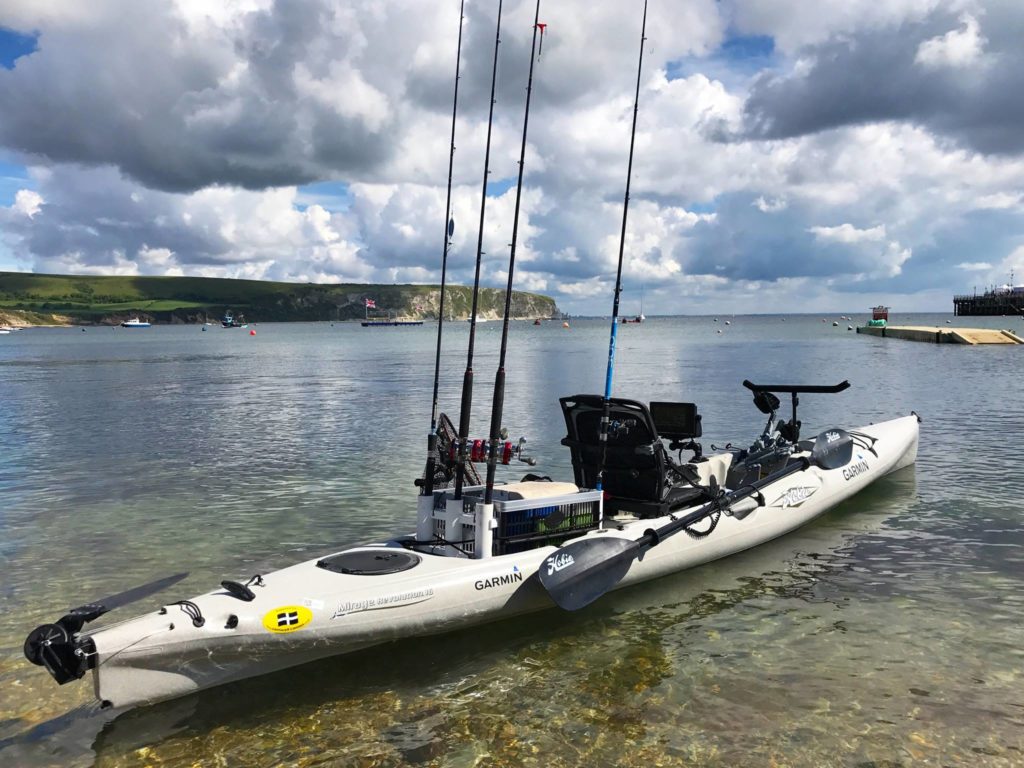 About Garmin International Inc.
 Garmin International Inc. is a subsidiary of Garmin Ltd. (Nasdaq: GRMN). Garmin Ltd. is incorporated in Switzerland, and its principal subsidiaries are located in the United States, Taiwan and the United Kingdom.  Garmin is a registered trademark and Panoptix is a trademark of Garmin Ltd. or its subsidiaries.
Garmin, GPSMAP, VIRB and quatix are registered trademarks and Panoptix, Quickdraw and Garmin Connect and are trademarks of Garmin Ltd. or its subsidiaries.
All other brands, product names, company names, trademarks and service marks are the properties of their respective owners. All rights reserved.
Notice on Forward-Looking Statements:
This release includes forward-looking statements regarding Garmin Ltd. and its business. Such statements are based on management's current expectations.  The forward-looking events and circumstances discussed in this release may not occur and actual results could differ materially as a result of known and unknown risk factors and uncertainties affecting Garmin, including, but not limited to, the risk factors listed in the Annual Report on Form 10-K for the year ended December 26, 2015, filed by Garmin with the Securities and Exchange Commission (Commission file number 0-31983).  A copy of such Form 10-K is available at http://www.garmin.com/aboutGarmin/invRelations/finReports.html.  No forward-looking statement can be guaranteed.  Forward-looking statements speak only as of the date on which they are made and Garmin undertakes no obligation to publicly update or revise any forward-looking statement, whether as a result of new information, future events, or otherwise.
-END-
For further information, please contact Alizee Paquis at:
[email protected]      +44 (0)23 8052 4063