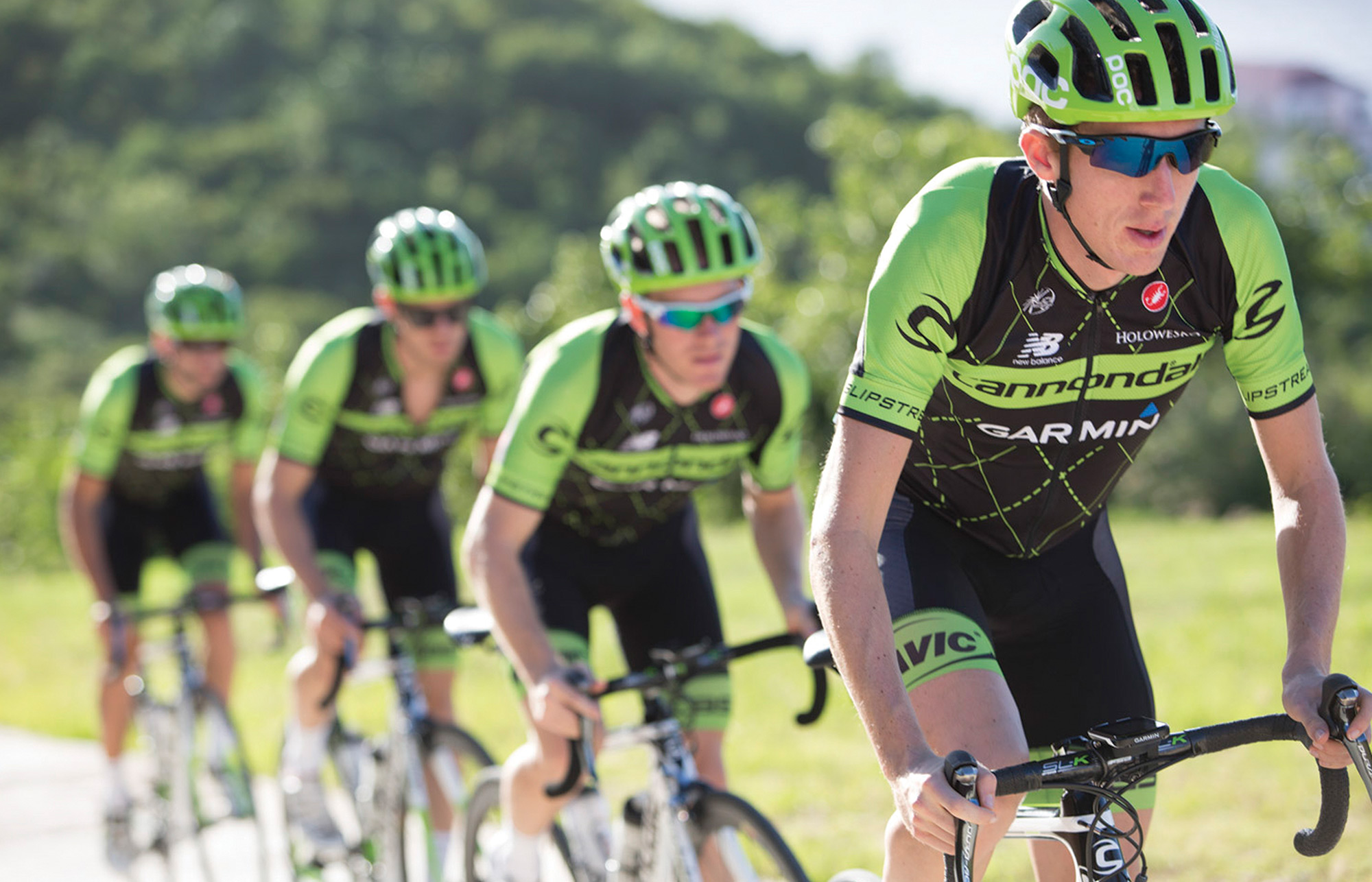 Exclusive Q&A with Cannondale-Garmin's Dan Martin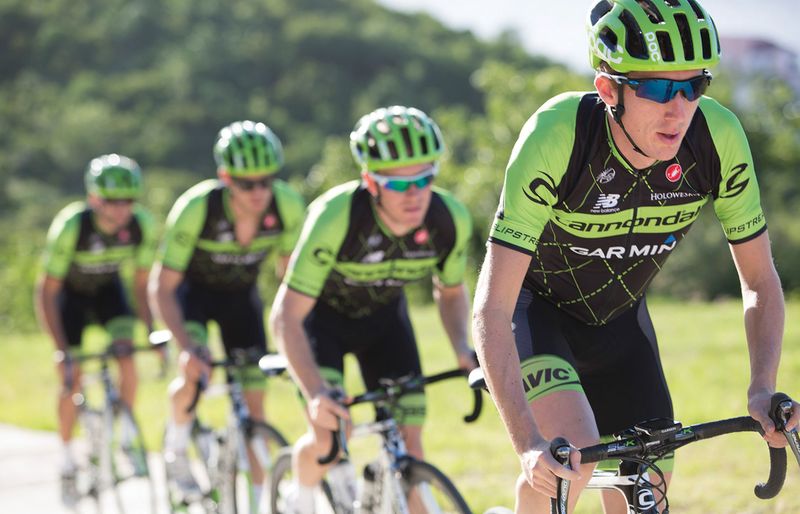 Dan Martin from Pro Cycling Team Cannondale-Garmin was on hand for a live Q&A session, ahead of preparations for TdF:
Q. You've won stages in Grand Tours, LBL and Tour of Lombardy is there one race you would love to add to your palmares?
Dan: I think at the moment it would be Fleche Wallone as I've come so close many times there. It would be pretty special to win there one year.
Q. What is your favourite dinner?
Dan: Sushi if I can get my hands on it! It's obviously very difficult to find when we are away at races. At the tour we have our own chef which is great. Definitely increases the excitement when we come down for dinner. My favourite when we are at races is Avocado and Salmon Tartar or spicy pasta. Tuna steak is also really nice at races or at home too.
Q. Which teams have the best and worst looking kits in the peloton?
Dan: Lampre or Astana for the worst kits. Astana with their blue leg warmers is a bit nasty! Ag2r's is pretty bad one too. Sky's is probably the classiest I guess and Lotto is also pretty cool!
Q. You've raced all over the world but where is your favourite country or place to ride your bike?
Dan: I can't choose just one! Everywhere has its merits! Girona's coast ride is great and obviously you have the Pyrennes close by.Its so hard to choose! Ireland is also great. The Mountains above Dublin are cool. It's so peaceful up there.
Q. How many race days do you have each year and how does it compare to when you were a neo pro?
Dan: More when I was a neo-pro actually! Every year is different ranging from 65-80. Now I stick to mainly World Tour races but I've been pretty consistent throughout my whole career.
Q. Which do you prefer Tamworth or Girona?
Dan: Ha! Obviously Girona is great for training! But I've moved to Andorra now which is also good for riding. Tamworth does have a Halfords though!
Q. What's the hardest stage or one day race you've ever raced?
Dan: There are a few which come to mind! The dirt stage of the 2010 Giro when it rained and it was a horrific day! Also a stage of Catalunya in 2012 when I crashed at the start. We started when we really shouldn't have done in the snow! Riders had to be pulled off their bike with ypothermia! 60 riders didnt finish! I've never been that cold! Climatic conditions affected both of them which made it super tough!
Q. Who's the best teammate you've roomed with?
Dan: I don't know that's a hard one! It obviously changes all the time! Nathan Haas is my current roomate who is a really good friend. It's nice to get on so well with someone when you spend so much time with them during races!
Q. On a typical day in a Grand Tour, what would you have for breakfast? And what's your nutrition like during the stage?
Dan: For breakfast – porridge with some berries and banana, nuts and coconut oil and omelette or a couple of boiled eggs. Our chef prepares a fruit smoothie for breakfast too with probiotics. During the stage I generally stick to rice cakes. This year we have Bonk Breaker bars which are great! I try to do two bottles per hour, gels 1 per hour and the final hour of the race 2 gels. Other than – its all about hydration!
Q. I would LOVE to know what his first race bike was.
Dan: My first was a no name steel bike from my granddad which i inherited when i was 13 or 14 – pretty simple stuff really as I didn't start riding till quite late!
Q. What is the fastest your two wheels have ever carried you? For me it was 43mph, but that was with the aid of both youth and a very steep hill!
Dan: Tour of Austria last year I hit 119kph! The roads are really fast over there and it was a really steep climb!
Q. As an amateur cyclist of only one year, I really enjoy hill climbs (but I'm not very good) what single piece of advice could you give me, to make me a better climber? I only own an entry level road bike.
Dan: The important thing is to climb hills. Other than that it's training I guess. Keeping a higher cadence is also important! Climbing is always going to hurt unfortunately!
Q. Fish & chips or Chips and Gravy?
Dan: Fish and chips!
Q. Looking forward to you mixing it up with the big boys at the tour de France, what are your goals for le tour?
Dan: I would really love to win another stage and after that see how GC goes. With our team we should have someone in the top 10, top 5. I don't really set ambitions for races.
Q. Great work so far this year! How can I become a pro cyclist?
Dan: It is possible to get to the professional ranks in England/Britain right now with the rise of more teams. However, you really need to go the continent in my opinion as that's where all the big races are.
Q. Is it a good plan to mix brake pads on disc brakes for best of both?
Dan: I've never used disc brakes so can't really comment on that I'm afraid!