The Life of an Explorer's Family
Where in the world is Eric Larsen? No, we're not overexaggerating. The polar adventurer, expedition guide, dog musher and educator is always on the move. He's spent the past 15 years traveling to some of the most remote and wild places on earth. Although he experiences some amazing places, he does so at the expense of being away from his family.
While Eric's wife Maria and their two kids stay at home in Colorado, they are very engaged in each trip. "The reality is that Eric's expeditions can be very hard on all of us, and the inReach satellite communicator makes a big difference," Maria said. "It's what keeps us connected, informed and close to him while he's gone. With the inReach, I know I'll hear from Eric every single day, and it's the highlight of our day. I also know that if something were to go really wrong on an expedition, he has the means to send an emergency SOS alert, which is comforting."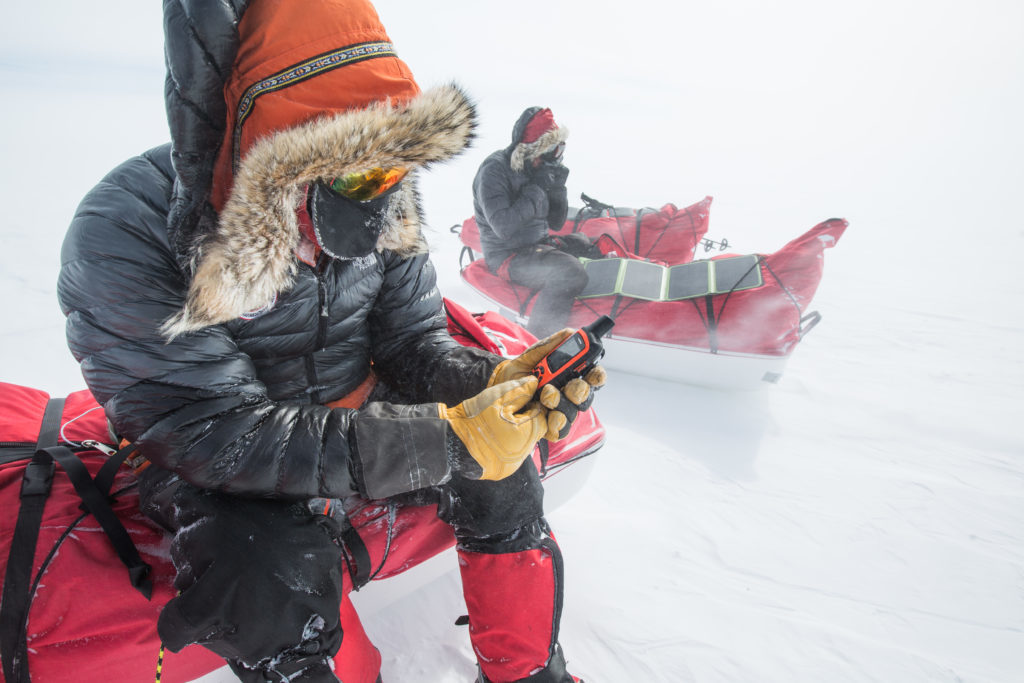 Eric's current expedition — Last South — has him in Antarctica, with the goal of setting a new speed record for the solo, unsupported ski trek to the South Pole, a 700-mile journey. While he has been there multiple times, Eric's first trip to Antarctica came back in 2008 – when Maria and Eric first met and started dating. Communication looked quite different 10 years ago. "We didn't have an inReach, or any two-way messaging service for that matter," Maria recalled. "When he would call me on his satellite phone (I couldn't call him), the connection was usually bad, with short and dropped calls being the norm. Those sporadic calls were the extent of our 'staying connected' during his trips."
Maria notes that the North Pole and the Gobi Desert in Mongolia are two of the more interesting places where they have received an inReach message from Eric. But in reality, every message they receive from his expeditions are special. "Getting his daily messages is often an opportunity to delve into conversations with the kids about what Dad is doing, what it's like on his trips and what we miss about him," Maria said. "And equally important, the messages allow Eric to know what we're up to back home. I can share with him what's going on in our lives – the kids' school events, funny things they've said and just day-to-day stuff – which 'fills his bucket' as our 3-year-old would say."
While it's always a little sweeter to get the trip updates in person and back home in Colorado, the inReach messages are the next best thing while Eric is on each expedition. He may be out of sight, but he is definitely not out of mind.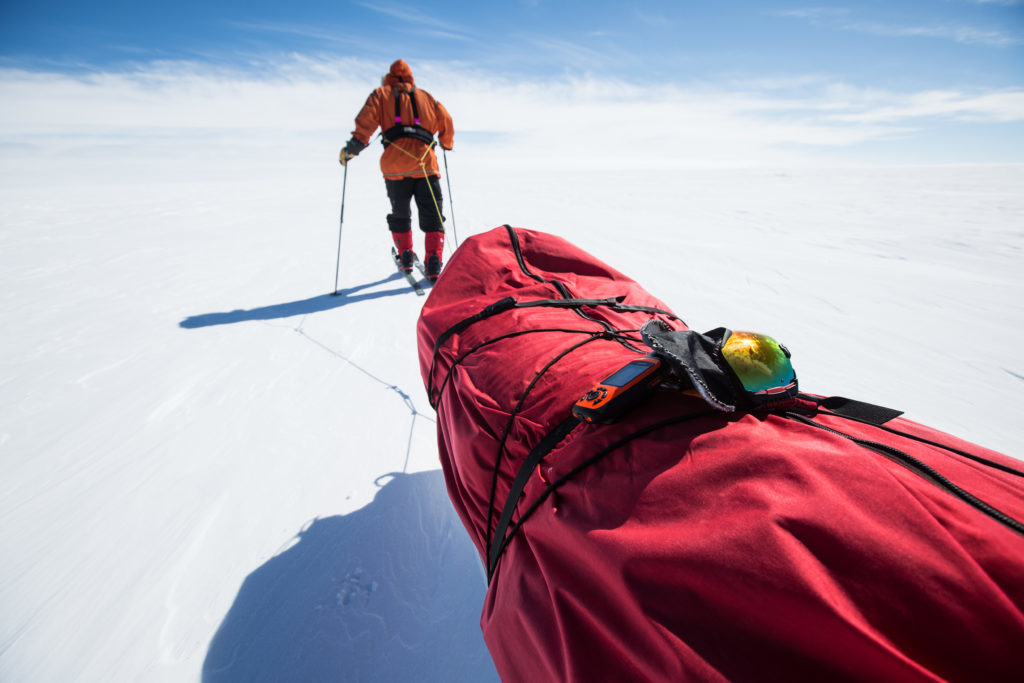 To see trip updates from the Last South expedition click here.