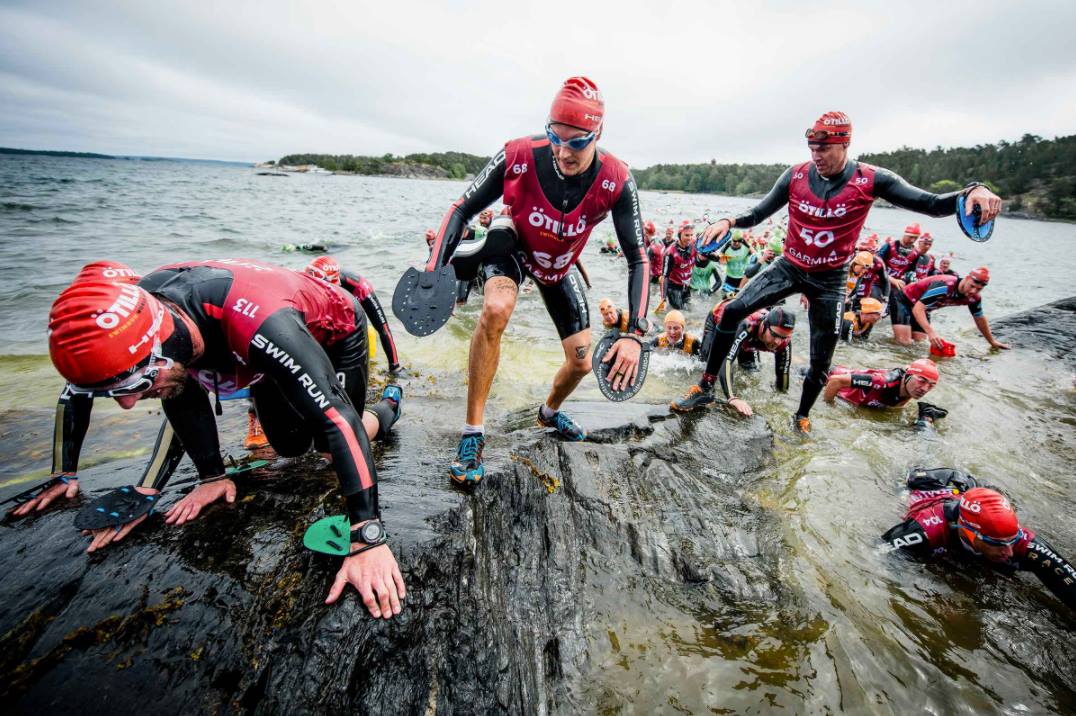 ÖTILLÖ: All you need to know about one of the toughest endurance races in the world
When you think about how a sport is born, it tends to conjure up notions of Greek or Roman civilisations playing games, and over a period of hundreds of years, becoming the sports that we know and love today. When it comes to Swimrun, however, that notion couldn't be further from the truth!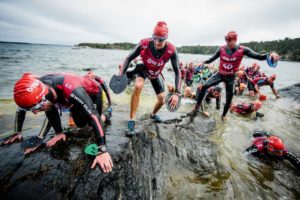 Swimrun is a sport that was born from a bet in 2002. Yes, that's right, a bet! A hotel owner, his friend and two employees challenged each other to cross the Stockholm archipelago, from Utö to Sandhamn – a distance of 75km – with the last team reaching the finish line having to pay the hotel and drinks bill for the winning team. No boats were allowed – they had to cover the distance themselves by running across the islands, and swimming between them in the chilly Baltic Sea.  It took them over 24 hours to complete, and, as it turned out, meant they were far too tired to party on arrival!
Since the first race between the four men in 2002, Swimrun has become a global sport, with the ÖTILLÖ Swimrun World Championship being ranked as one of the toughest endurance challenges in the world (CNN 2012). This year, the World Series, which Garmin is proud to sponsor, has participants taking part from 35 countries all trying to beat yesterday.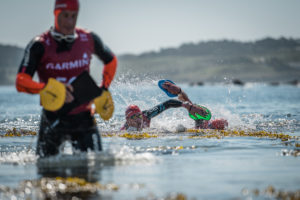 (Photo credit: Jakob Edholm)
So what's unique about ÖTILLÖ and Swimrun? It's a team-based sport, with two people that are completely dependent on each other to cross the finish line, but to also motivate and support each other around the entire course. The team alternates between running across a mixture of terrain, and open water swimming, across islands or lakes. Teams must stay within 10 metres of each other, and many use bungee style ropes to ensure that they do. While it's tough and not for the faint-hearted, ÖTILLÖ are committed to taking the events to unique and beautiful locations around the world, meaning you'll be guaranteed to enjoy the scenery whilst undertaking the gruelling race!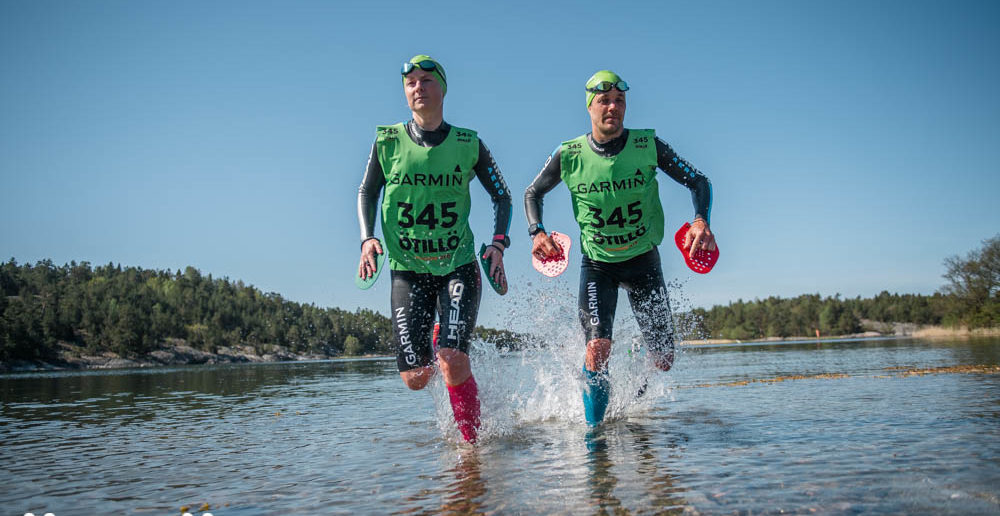 (Photo credits: Jakob Edholm)
How do you train for ÖTILLÖ? Many competitors started off as triathletes before tackling the challenge of Swimrun, just like Pontus Lindberg and George Bjalkemo from Team Garmin, previously both on the same pro-team and the Swedish national team. "It's more of an adventure than triathlon, and we like to be a team instead of competing individually. It's also fun to race from point A to B, which is often the case. After all those years running on pavement, it is also stimulating to do trail running."
"We use our long experience from triathlon training, but mix in much more trail running and swimming with hand paddles."
For the true Swimrun enthusiast, the Garmin fēnix 5 is an "invaluable tool", according to Lindberg and Bjalkemo, when it comes to analysing training sessions. The fēnix 5 is the only watch that features a Swimrun profile which allows athletes to track running and swimming intervals accurately, and allows the athletes to analyse the data on Garmin Connect.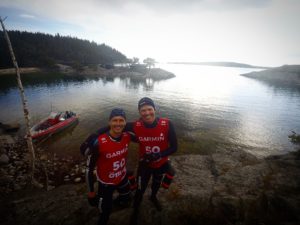 This weekend (8-9 July) sees the return of the ÖTILLÖ World Series in Engadin, Switzerland with 400 competitors from 18 countries taking part. Follow the race live to see whether you've got what it takes here: www.otilloswimrun.com/live
For more information on upcoming ÖTILLÖ events, visit http://otilloswimrun.com/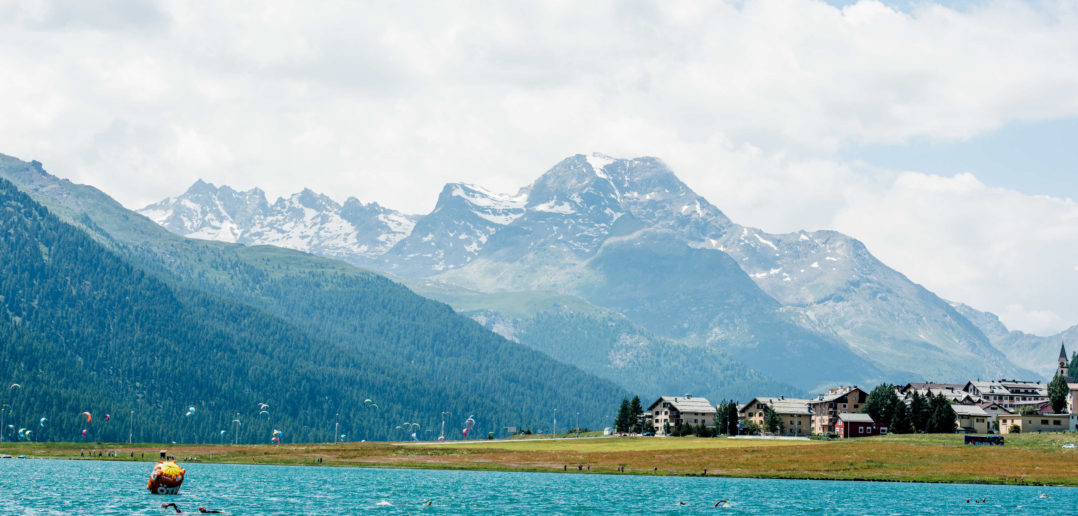 (Photo credit: Jakob Edholm)