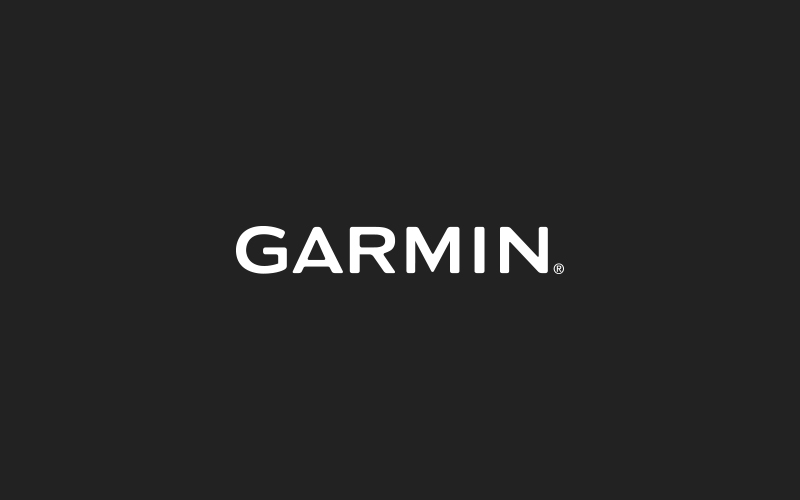 Introducing Garmin® tactix™: The GPS Navigator and ABC Watch with a Stealthy Design
Garmin,
the global leader in satellite navigation, today announced tactix, a rugged
high-sensitivity GPS navigator and ABC watch in a new tactical design. Built for training, exploring, and more, this field-ready wristwatch
boasts an altimeter, barometer, 3-axis compass, and extensive tracking
capabilities for precise navigation in the great outdoors. tactix is waterproof
to 50 meters, and can run up to 50 hours in GPS mode on one charge. It comes
preloaded with Jumpmaster software for additional support during
skydiving.  It has a stealth, matte black
design with a curved lens and green backlight, so it won't flare out with night
vision devices or compromise the user's position. tactix can withstand even the
most extreme elements and situations, but is sleek enough to be worn as an
everyday timepiece.   
"Being able to go hands free while still having access to accurate
information on barometric pressure, elevation, and GPS position could prove to
be invaluable in the field," said Martin Resch, Garmin's EMEA Product Manager
for Outdoor. "tactix packs Garmin's trusted navigation technology into a GPS
watch that can be relied upon in the most demanding professional and
recreational environment. Plus, the Jumpmaster software, along with its stealth
design, really sets tactix apart from other wrist worn GPS devices."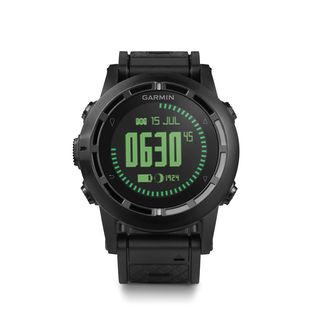 tactix is built to endure the roughest conditions. It combines a
strong housing with a forged stainless steel rear case to survive shock and
impact, and has a scratch-resistant, curved mineral glass lens that reduces
"hot spots" from sun reflections. tactix features a large LCD display with a
negative mode liquid crystal display for low light conditions. The black
background and green LED backlight won't flare out with night vision devices.
It has a bold, all-black design (bezel, screen, buttons and straps) that is
stealthy, yet stylish. tactix is waterproof to 50 meters, and has a battery
life of up to 50 hours in UltraTrac mode, 16 hours in full GPS mode, and five
weeks in watch mode. Basic watch functions include alarms, tones, vibration
alerts, timer, stopwatch and world clock with the ability to display several
time zones, military time, and zulu time at once.
tactix boasts a comprehensive navigational toolset that allows
users to plan trips, create routes, record waypoints (up to 1,000) such as
rally points, landing zones or potential campsites. Users can record GPS bread
crumb trails on the move, can navigate to coordinates, along a track or route,
towards waypoints, geocaches or along any other selected bearing. A navigation
arrow or a detailed track display on the screen provides clear directional
guidance, and the TracBack® function can guide users back to their starting
point. This function provides users peace of mind, knowing that they're never
"lost" and can easily find their way back in case of emergency or bad weather
conditions. tactix also features a dual-position readout, so users can view
their current location in multiple formats on the display simultaneously,
simplifying navigation for search-and-rescue and recreational uses. Using the
BaseCamp™ desktop and mobile application, tactix users can easily plan trips
and share their adventures with friends and family. tactix is equipped with
both ANT+™ capabilities and Bluetooth® to
wirelessly share tracks, waypoints, routes, and geocaches with other compatible
Garmin devices or smartphones with the BaseCamp mobile app. tactix can also be
used as a remote for the new Garmin VIRB action camera.
tactix is equipped with ABC sensors (altimeter, barometer, and
compass) to provide users with relevant, real-time information. The built-in
altimeter provides elevation data to accurately monitor ascent and descent, and
the barometer can be used to predict weather changes by showing short-term
trends in air pressure. Users can keep their bearings with 3-axis electronic
compass, no matter if they're moving or not. Using its GPS receiver, tactix can
auto-calibrate its ABC sensors and auto set the time based on location. For an
extremely accurate temperature reading, not influenced by the wearer's body
temperature, tactix can be paired with tempe™, Garmin's external temperature
sensor.
tactix provides real-time performance data for running and cycling
such as known out of Garmin's fitness devices. Distance, speed, pace and
calories, help users keep track of their progress during physical training or
other fitness activities. tactix is compatible with Garmin's heart rate monitor
for heart rate info, and with the speed/cadence sensor for distance, speed and
cadence while on a bike. The displayed data fields are fully customizable right
from the watch.
The new Garmin tactix will be widely available for purchase in
November 2013 from £389.99. tactix is the latest solution from Garmin's outdoor
segment, which focuses on developing technologies and innovations to enhance
user's outdoor experiences. Whether it's golfing, hiking, hunting or
geocaching, Garmin outdoor devices are becoming essential tools for outdoor
enthusiasts of all levels.
For more information about Garmin's other
outdoor products and services, go to garmin.com/outdoors, garmin.blogs.com and https://www.facebook.com/garmin.uk & https://twitter.com/GarminUK
About Garmin Ltd.

The global leader in satellite navigation, Garmin Ltd. and its subsidiaries
have designed, manufactured, marketed and sold navigation, communication and
information devices and applications since 1989 – most of which are enabled by
GPS technology.  Garmin's products serve automotive, mobile, wireless,
outdoor recreation, marine, aviation, and OEM applications. Garmin Ltd. is
incorporated in Switzerland, and its principal subsidiaries are located in the
United States, Taiwan and the United Kingdom. For more information, visit
Garmin's virtual pressroom at www.garmin.com/pressroom or contact the Media Relations department at 913-397-8200.
Notice
on forward-looking statements:

This release includes forward-looking statements regarding Garmin Ltd. and its
business. All statements regarding the company's future product introductions
are forward-looking statements. Such statements are based on management's
current expectations. The forward-looking events and circumstances discussed in
this release may not occur and actual results could differ materially as a
result of known and unknown risk factors and uncertainties affecting Garmin,
including, but not limited to, the risk factors listed in the Annual Report on
Form 10-K for the year ended December 31, 2011, filed by Garmin with the
Securities and Exchange Commission (Commission file number 0-31983). A copy of
such Form 10-K is available at www.garmin.com/aboutGarmin/invRelations/finReports.html. No forward-looking statement can be guaranteed.
Forward-looking statements speak only as of the date on which they are made and
Garmin undertakes no obligation to publicly update or revise any
forward-looking statement, whether as a result of new information, future
events, or otherwise