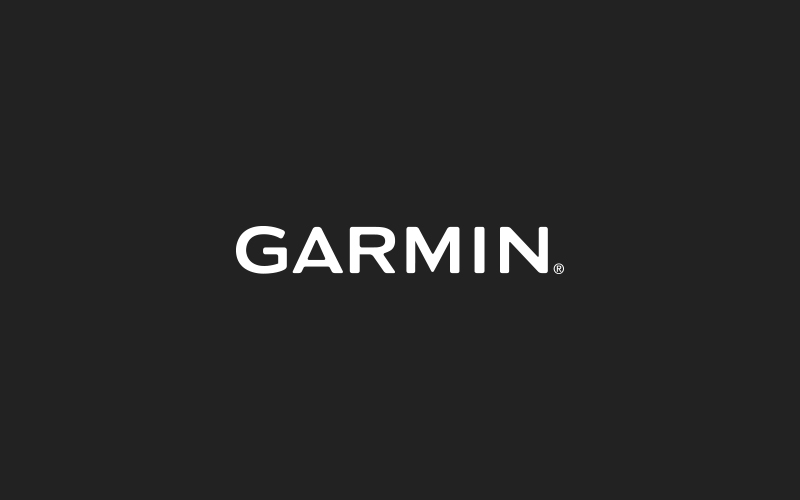 Garmin® unveils slick new Edge ® 500 cycling GPS, high-powered for the pros, low-priced for the people
Garmin the global leader in satellite navigation is pleased to announce the aerodynamic Edge 500, an evolutionary leap in cycling technology.
Weighing less than 60g, Edge 500 features a high-sensitivity GPS receiver, requires no calibration, can be switched quickly and easily between bikes and connects wirelessly with ANT+™ compatible third-party power metres.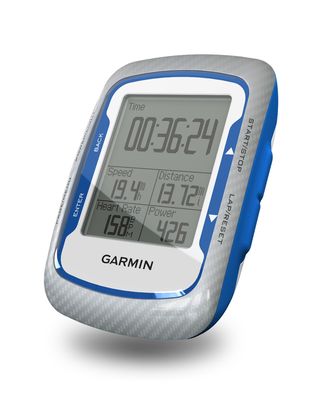 Andrew Silver, Fitness Product Manager for Garmin said: "Using feedback from the best focus group imaginable – the professional tour cyclists of Team Garmin-Slipstream, we've developed a lightweight cycling computer that's powerful enough for the pros, yet simple enough for beginners.
 "Complete with a redesigned handlebar mount, Edge 500 streamlines your ride data at a very competitive price."  
The GPS-enabled Edge 500 tracks speed, distance, time, GPS position, elevation, calories burned, altitude, climb and descent. For extra-precise elevation data, Edge 500 incorporates a barometric altimeter.
As well as being compatible with third party power meters, the Edge 500 combines more data than ever before into one device by also pairing wirelessly with Garmin speed/cadence sensors and featuring advanced heart rate-based calorie computation when used with a Garmin heart rate monitor.
Including a high-sensitivity GPS receiver with HotFixTM that quickly acquires and maintains satellite reception, the Edge 500 also displays temperature readings, changes times zones automatically and alerts the rider if they're moving but the timer is not running. With up to 18 hours of battery life, Edge 500 features a low-profile mount that fits easily on the stem or handlebars.
"Since becoming our title sponsor, Garmin has guaranteed that we have the best technology available," said Team Garmin's Christian Vande Velde, fresh off his top-8 finish at the Tour de France. "At training camp we made requests: we wanted a smaller device with a big screen and easy-to-use buttons. Garmin listened. The Edge 500 reflects our requests and then some, adding vertical speed to accurate calories and temperature readings."
Jonathan Vaughters, CEO of Slipstream Sports, LLC, the sports management company that runs Team Garmin said: "In a sport where every gram and second counts, Edge 500 provides unparalleled data and accuracy.
 "It's the perfect tool for training and racing for every facet of the sport – time trials, climbing, all-out sprints and breakaways. Downloading data to Garmin Connect helps us replay the ride time and again to study the statistics, looking for any room for improvement for the next day. It also allows our fans and the media access to the riders' data for any given day."
When paired with a Garmin heart rate monitor, Edge 500 tracks the micro changes in a user's heart rate and uses that information to calculate the number of calories burned. In developing Edge 500 and its heart rate-based calorie computation, Garmin worked with Firstbeat Technologies Ltd., a technology company based in Finland. Firstbeat is an industry leader in heart rate analysis, specializing in developing user-centred software solutions for heart beat signal analysis in exercise and sports, weight management and stress monitoring applications.
Cyclists can track Team Garmin's featured rides – or download, analyse and share rides of their own by participating in Garmin ConnectSM, an online community that brings together millions of activities around the world.
Garmin Connect displays measurements such as time, distance, speed, elevation and heart rate. This information is shown through charts, illustrations, reports and a variety of map representations including street, photo, topographic, and elevational maps, as well as the popular Google Earth application. Garmin Connect users can search for activities in their area and try the routes for themselves by uploading the data to Garmin devices, which will then guide the way.
Featuring a USB interface for easy charging and data transfer, Edge 500 has a suggested retail price of £199. When bundled with a heart rate monitor and speed/cadence sensor, Edge 500 has a suggested retail price of £249.
Edge 500 is the latest breakthrough from Garmin, which has spent 20 years using technology and innovation to enhance users' lives, making Garmin a household name in the automotive, aviation, marine, wireless, outdoor and fitness industries.
For more about features and availability, as well as information about Garmin's other products and services, go to www.garmin.co.uk. For further information on Team Garmin-Transitions visit www.garmin.com/teamgarmin and www.slipstreamsports.com.
About Garmin
The global leader in satellite navigation, Garmin Ltd. and its subsidiaries have designed, manufactured, marketed and sold navigation, communication and information devices and applications since 1989 – most of which are enabled by GPS technology.  Garmin's products serve automotive, mobile, wireless, outdoor recreation, marine, aviation, and OEM applications. Garmin Ltd. is incorporated in the Cayman Islands, and its principal subsidiaries are located in the United States, Taiwan and the United Kingdom. For more information visit Garmin's media centre at www.garmin.co.uk/mediacentre. Garmin is a registered trademark of Garmin Ltd. or its subsidiaries.  All other brands, product names, company names, trademarks and service marks are the properties of their respective owners. All rights reserved.
Notice on forward-looking statements:
This release includes forward-looking statements regarding Garmin Ltd. and its business. All statements regarding the company's future product introductions are forward-looking statements. Such statements are based on management's current expectations. The forward-looking events and circumstances discussed in this release may not occur and actual results could differ materially as a result of known and unknown risk factors and uncertainties affecting Garmin, including, but not limited to, the risk factors listed in the Annual Report on Form 10-K for the year ended December 29, 2007 filed by Garmin with the Securities and Exchange Commission (Commission file number 000-31983). A copy of Garmin's Form 10-K can be downloaded at www.garmin.com/aboutGarmin/invRelations/finReports.html. No forward-looking statement can be guaranteed. Forward-looking statements speak only as of the date on which they are made and Garmin undertakes no obligation to publicly update or revise any forward-looking statement, whether as a result of new information, future events, or otherwise.