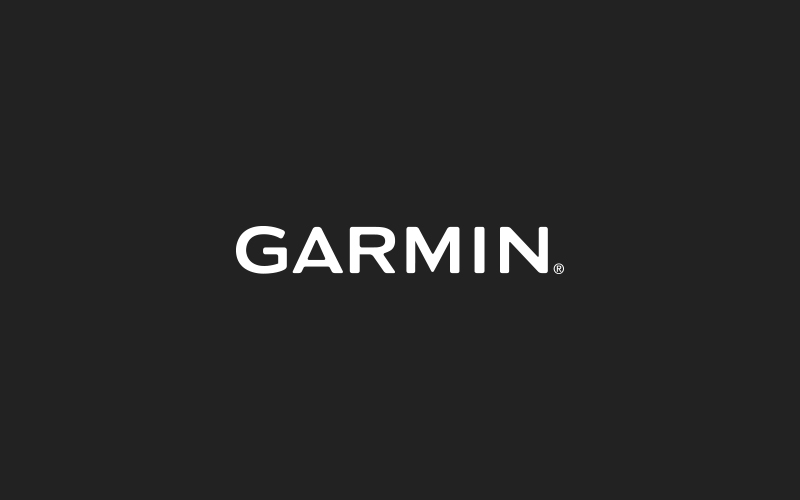 Garmin showcases its latest products at this year's Seawork International
14-16 June 2016 | Stand Q42
Garmin, the global leader in satellite navigation, will be showcasing its suite of pioneering marine products at this year's Seawork, designed for individuals working within the commercial sector and vessels from fishing boats and workboats to RIBs.
Garmin's vast range of marine products are all designed, developed and manufactured with longevity in mind to ensure they are rugged enough to withstand the harsh commercial marine environment. Products on display at Seawork include the new GMR Fantom radar, the GPSMAP 7400 and 8400 series, and the echoMAP CHIRP series.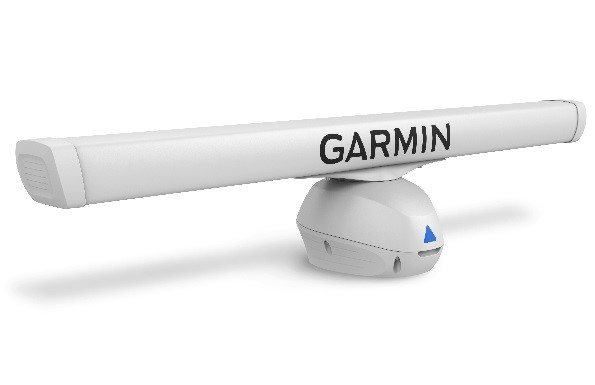 Garmin's new GMR Fantom solid-state pulse compression radar series with MotionScope™ Doppler technology has 40W of power, the highest in the industry for its kind.
Available in a 4 or 6 foot open array, the Fantom series MotionScope™ technology uses the Doppler effect to create a display, automatically "Painting" dangerous moving targets red, safe moving targets in green thereby giving unrivalled levels of situational awareness to help users avoid potential collisions.
With pulse compression technology, it provides high resolution while maximising energy on targets to enhance detection and identification of targets. It uses pulse expansion to maximise target size to help differentiate real targets from noise.
Featuring a unique design that's smaller and lighter than previous open-array radar models, the new Fantom radars deliver high sensitivity for both close and long range without any compromise in ruggedness or reliability. As no warm-up time is needed, mariners can start tracking targets instantly.
GPSMAP 8400 series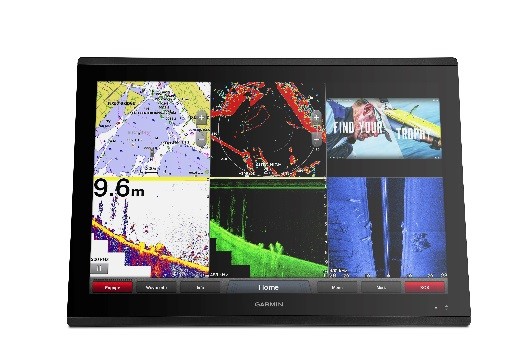 The GPSMAP 8400 series is the powerful new all-in-one multi-function displays (MFDs) that offer mariners the highest screen resolution on the market.
These large-format MFDs provide a sleek glass-helm look and are available in 17, 22 and 24-inch displays, featuring full HD in-plane switching (IPS) screens with multi-touch control. Boasting new and improved processors, the GPSMAP 8400 series provides increased performance, enhanced video processing, and the fastest chart drawing offered to date in a Garmin MFD.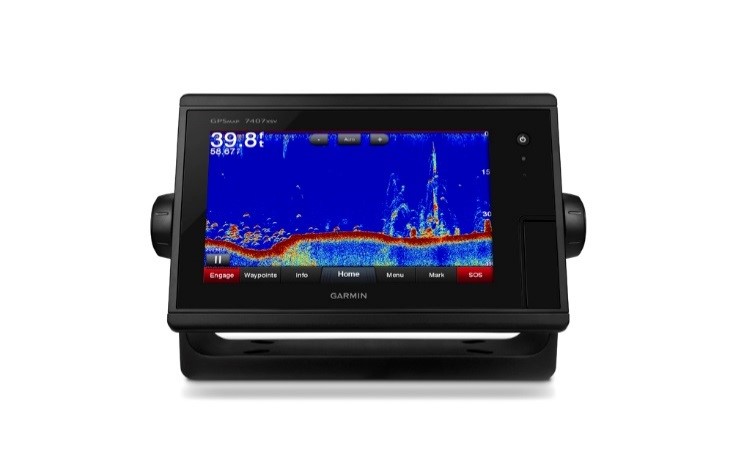 The GPSMAP 7400 units, which now include a built-in J1939 connector, offering a dedicated CAN port for directly receiving compatible engine data to create a fully-integrated and completely networked helm, are available in sonar and non-sonar versions and feature CHIRP DownVü and SideVü. The GPSMAP 7400 series is a premier line that streamlines high performance, usability and superior boating features with a renowned interface that makes any time on the water more productive and enjoyable.
The GPSMAP 7400 series encompasses the same performance and dependability customers have grown to expect from the GPSMAP range. With full pinch-to-zoom touchscreen capabilities, these devices integrate features that are essential in commercial marine and offshore environments. Full-network compatibilities allow the user to add sensors, multiple screens, remote sonar modules, weather, radar, autopilot, thermal and IP camera visibility, digital switching and more. All units in the GPSMAP 7400 series also offer the conveniences of built-in WiFi connectivity for use with the Garmin Helm™ and BlueChart Mobile 2.0 apps. Garmin has also recently announced the addition of 16-inch MFDs to the GPSMAP 7400 series.
The echoMAP CHIRP series, 4-inch, 5-inch, 7-inch and 9-inch verions, is a new line of affordable chartplotter/sonar combination units with built-in CHIRP traditional sonar and CHIRP DownVüTM and SideVü – the clearest scanning sonar on the water.
For the clearest scanning sonar of fish and structure on the market, this new series offers built-in CHIRP traditional sonar and CHIRP DownVü and SideVü technology. Instead of just sending one single frequency, CHIRP sends a continuous sweep of frequencies and interprets them individually upon their return, creating crisper fish arches with better target separation. For fishermen who want to see objects and structure below the boat, DownVü provides a nearly photographic view with excellent resolution and target separation in both freshwater and saltwater. The echoMAP sv models also add SideVü scanning for those who want to see what's located on both sides of the boat.
All units come standard with Garmin QuickdrawTM Contours, a new software feature that lets mariners instantly create personalised HD fishing maps with 1-foot contours on any body of water. The series includes full UK and Ireland charting free of charge and with NMEA® 2000 compatibility, the new echoMAP's can also receive information from sensors, engines, autopilots and more.   
Additionally, the 7-inch and 9-inch echoMAP CHIRP models provide support for Garmin PanoptixTM all-seeing sonar. With Panoptix on board, fishermen can see real-time sonar imagery at video-like speed. It shows an image of fish swimming and moving toward or away from the boat – even while stationary – in real time and up to 100 feet away. The echoMAP CHIRP series will support all Panoptix models, including the new PS21.
Garmin's sales team will be available throughout the show to offer advice and demonstrate the new and existing products.
To find out more about Garmin's innovative product ranges, please visit: www.garmin.com
ENDS
For further press information, please contact Jenny Walford or Zak Hillard from ADPR on 01460 241641 or email [email protected] / [email protected]
Garmin's portfolio includes some of the industry's most sophisticated chartplotters and touchscreen multifunction displays, sonar technology, high-definition radar, autopilots, high-resolution mapping, sailing instrumentation, and other products and services that are known for innovation, reliability, and ease-of-use.
About Garmin International Inc.
 Garmin International Inc. is a subsidiary of Garmin Ltd. (Nasdaq: GRMN). Garmin Ltd. is incorporated in Switzerland, and its principal subsidiaries are located in the United States, Taiwan and the United Kingdom.  Garmin is a registered trademark and Fantom and MotionScope are trademarks of Garmin Ltd. or its subsidiaries.  
All other brands, product names, company names, trademarks and service marks are the properties of their respective owners. All rights reserved.
Notice on Forward-Looking Statements:
This release includes forward-looking statements regarding Garmin Ltd. and its business. Such statements are based on management's current expectations.  The forward-looking events and circumstances discussed in this release may not occur and actual results could differ materially as a result of known and unknown risk factors and uncertainties affecting Garmin, including, but not limited to, the risk factors listed in the Annual Report on Form 10-K for the year ended December 27, 2014, filed by Garmin with the Securities and Exchange Commission (Commission file number 0-31983).  A copy of such Form 10-K is available at http://www.garmin.com/aboutGarmin/invRelations/finReports.html.  No forward-looking statement can be guaranteed.  Forward-looking statements speak only as of the date on which they are made and Garmin undertakes no obligation to publicly update or revise any forward-looking statement, whether as a result of new information, future events, or otherwise.