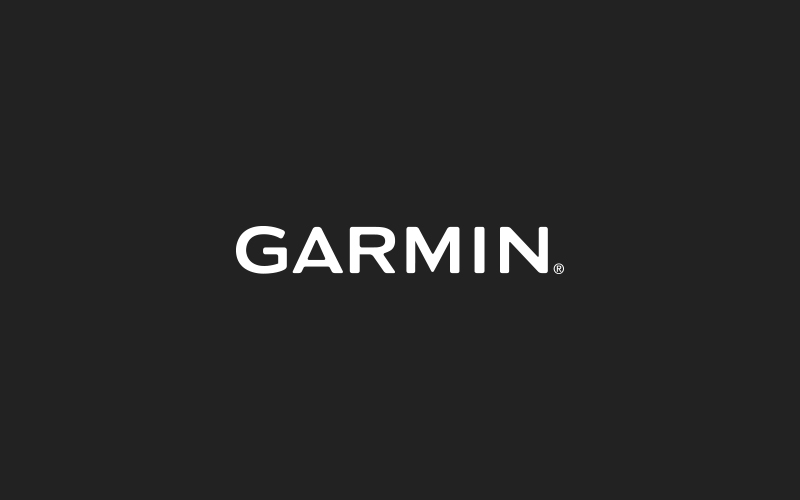 Garmin selected as Technical Supplier of Artemis Racing
Garmin, global leader of satellite navigation, today announced it has been selected as a Technical Supplier of Artemis Racing, one of the six professional sailing teams competing for the coveted 35th America's Cup. Artemis Racing will use Garmin marine electronics on its fleet of support boats on the water and, off the water, team members will rely on Garmin bike computers, running watches, and heart rate monitors for physical training. The 35th America's Cup will be determined on the Great Sound in Bermuda in 2017, and the preparations for the event are at full intensity. 
"We're honoured to have the opportunity to collaborate with Artemis Racing for the America's Cup, sailboat racing's biggest stage," said David Dunn, Garmin Senior Manager, Marine Sales and Marketing. "This team is an international group of champions with 11 Olympic medals to their name, and we're proud to be a part of their success both on and off the water."
"It's great to have Garmin involved as a product supplier to Artemis Racing," said Pete Cunningham, Artemis Racing exercise physiologist. "They have the right technology and a wide range of products we use every day, both in the gym and on the water, that are essential to training and competing. We monitor the training a lot and also the physiological demands placed on our athletes both and on and off the water. We depend on Garmin navigation, radar and communication equipment across our entire fleet to guide our race yachts confidently through any waterway."
Artemis Racing's fleet of support boats is outfitted with Garmin GPSMAP® 7412xsv 12-inch multi-touch chartplotters, GMR™ 18xHD radomes, VHF 300i AIS, GPSMAP 78s handhelds, and VIRB® XE waterproof1 HD action cameras. With two chartplotters on each boat, the team uses the charts and sonar information, combined with AIS positioning and radar overlay, to stay "tuned in" to approaching hazards and other on-the-water traffic.
Garmin fitness products are used daily by team members to measure everything they do from a physical point of view – from the accurate measurement of power output and heart rate data to GPS data and recovering monitoring. Team members rely on the Forerunner 220, Edge 1000 and Edge 800, Vector pedal-based power meters, and premium heart rate monitors to keep track of the sailors' physical performance and development.
1 Waterproof to 50 metres without a dive case.
ENDS
For further press information, please contact Jenny Walford from ADPR on 01460 241641 or email [email protected]
Garmin's portfolio includes some of the industry's most sophisticated chartplotters and touchscreen multifunction displays, sonar technology, high-definition radar, autopilots, high-resolution mapping, sailing instrumentation, and other products and services that are known for innovation, reliability, and ease-of-use.
About Artemis Racing. Artemis Racing is a professional sailing team challenging for the 35th America's Cup, representing Kungliga Svenska Segel Sällskapet (KSSS – the Royal Swedish Yacht Club), the fifth-oldest yacht club in the world. Founded in 2006 by Torbjörn Törnqvist and named after the Greek goddess Artemis, the team has won numerous competitions worldwide, including the MedCup and TP52 World Championships and the RC44 World Championship. Artemis Racing was the Challenger of Record for the 34th America's Cup. 
More information can be found at www.artemisracing.com
About Garmin International Inc.
 Garmin International Inc. is a subsidiary of Garmin Ltd. (Nasdaq: GRMN). Garmin Ltd. is incorporated in Switzerland, and its principal subsidiaries are located in the United States, Taiwan and the United Kingdom.  Garmin is a registered trademark and Fantom and MotionScope are trademarks of Garmin Ltd. or its subsidiaries.  
All other brands, product names, company names, trademarks and service marks are the properties of their respective owners. All rights reserved.
Notice on Forward-Looking Statements:
This release includes forward-looking statements regarding Garmin Ltd. and its business. Such statements are based on management's current expectations.  The forward-looking events and circumstances discussed in this release may not occur and actual results could differ materially as a result of known and unknown risk factors and uncertainties affecting Garmin, including, but not limited to, the risk factors listed in the Annual Report on Form 10-K for the year ended December 27, 2014, filed by Garmin with the Securities and Exchange Commission (Commission file number 0-31983).  A copy of such Form 10-K is available at http://www.garmin.com/aboutGarmin/invRelations/finReports.html.  No forward-looking statement can be guaranteed.  Forward-looking statements speak only as of the date on which they are made and Garmin undertakes no obligation to publicly update or revise any forward-looking statement, whether as a result of new information, future events, or otherwise.