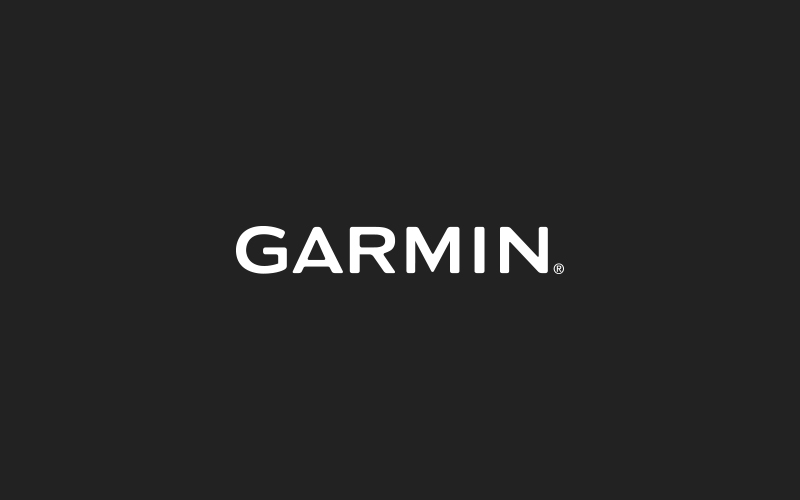 Garmin expands Approach Series with S4, a sleek golf watch with high-Res touchscreen display and smart notifications
OLATHE, Kan./ October 15, 2013/Business Wire—Garmin International Inc., a unit of Garmin Ltd. (NASDAQ: GRMN), the global leader in satellite navigation, today announced the Approach S4 GPS golf watch—a feature-packed golf watch to expand the already popular Approach Series. The Approach S4 has a high-res touchscreen display that is sunlight readable and offers a dedicated Green View button. It boasts a rechargeable lithium-ion battery that can last for up to 10 hours in golf mode. The S4 comes preloaded with more than 30,000 international courses [1] with free lifetime course updates, so there are no additional fees or subscriptions. The Approach S4 also has Smart Notification technology when paired with a compatible Apple smartphone. This allows the watch to wirelessly receive information from the phone's notification center such as emails, text messages, so golfers can leave their phones in their bags while on the course. Like other Garmin Golf GPS devices, the S4 gives precise distances to the front, back and middle of the green, and incorporates layup, dogleg and shot distances all while keeping score and tracking statistics on the digital scorecard. The Approach S4 has a fashionable and functional design that is great on the golf course, and as a stylish everyday wristwatch.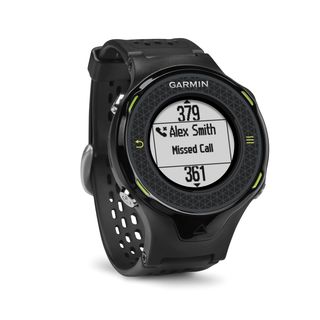 "The Approach S4 defines the new top of the range for wearable golf technology," said Martin Resch, EMEA Product Manager. "The hi-res touchscreen display makes it easier than ever for golfers to stay on top of their game, and the Smart Notification functionality allows them to stay discretely connected while on the course. Plus, the extended battery life allows for a full weekend of golf on one charge. The new Approach S4 will give golfers a real competitive edge on the course."
Sleek design and longer battery life: The Approach S4 is a golf watch like no other. The high-res touchscreen display is glove-friendly and easy to read, even in direct sunlight. Weighing only 58.4 g, and water resistant to 10 meters, the Approach S4 packs powerful features into a small, easy to wear package. It boasts the longest golf mode battery life in the Approach watch lineup with 10 hours.
Stay connected on the course: The Approach S4 incorporates Smart Notification technology (when paired with iPhone 4s and above, and with iOS7.0), acting as a wireless extension of the device through Bluetooth Low Energy so users can receive emails, text messages and more while on the course.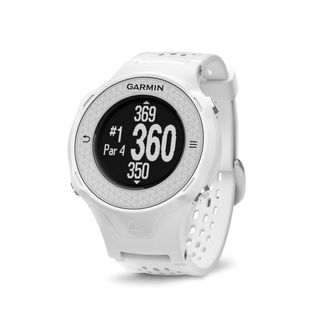 Green-View Button: Additionally, the Approach S4 adds a dedicated button for easy access to the Green View screen. This feature shows golfers the true shape and layout of the green, and allows them to touch and drag the pin to the day's location so they'll know exactly how much power to put into their swing.
Speed up your game: Like other Garmin golf GPS devices, the Approach S4 provides precise distance to the front, back and middle of the green. It also shows layup and dogleg distances, and adds a Measure Shot feature, which calculates yardages for shots played anywhere on the course. With the S4, users will even be able to input and save customisable yardage points, like water hazards or bunkers, to help golfers improve their course management.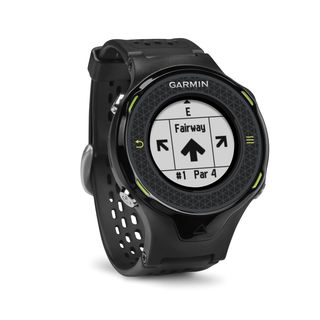 The S4 can be used all over the world, and because more than 30,000 courses are onboard, golfers will never have to worry about subscription fees or roaming charges. Golfers who are traveling, playing unfamiliar courses, or those who simply want to better understand their courses at home will be able to do so in style with the Approach S4. The digital scorecard feature allows individual scorecards to be saved, reviewed, shared and printed, so golfers are able to track their progress over time. The Approach S4 is also able to track golfer statistics, which allows players to enter information such as strokes, putts and fairways hit, along with their score at the end of each hole. This info is tabulated, and some stats like putts per round, greens in regulation and fairways hit, can be displayed at the end of the round. The S4 has an easy-to-use interface and comes equipped with an odometer and round timer so golfers can track the distance walked and time spent playing. The S4 will come in black and white, with optional colorful accessory bands sold separately.
The Approach S4 will be available late October 2013, and will retail for £289.99. It will be available at specialty golf retailers and golf course pro-shops.
The Approach S4 is the latest addition solutions from Garmin's expanding sports segment, which focuses on developing technologies and innovations to enhance users' lives and promotes healthy and active lifestyles. Whether it's running, cycling, or other athletic pursuits, Garmin fitness devices are becoming essential tools for athletes both amateur and elite. For more about features, pricing and availability, as well as information about Garmin's other fitness products and services, go to http://www.garmin.com/en-GB/explore/intosports, http://garmin.blogs.com/uk/ and http://twitter.com/garminuk.