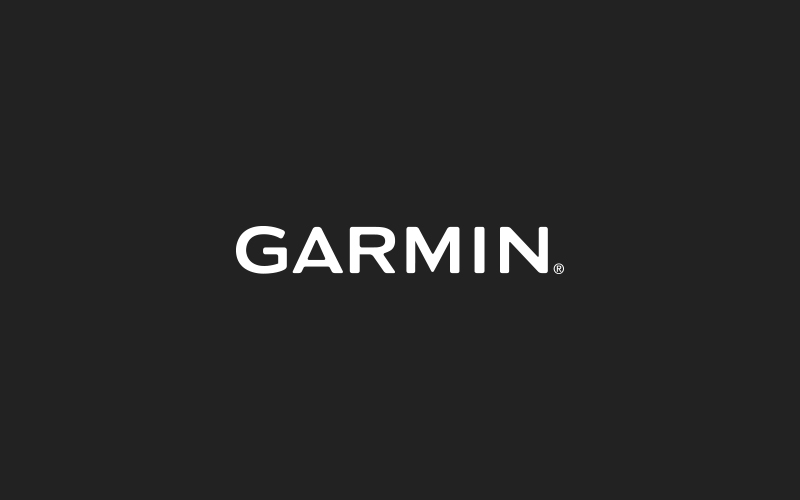 Garmin® announces Dakota™ touchscreen outdoor handhelds, simple to use and easy to afford
Garmin the global leader in satellite navigation is pleased to announce the new Dakota 10 and Dakota 20 handheld GPS navigators. These robust, waterproof devices include a high sensitivity GPS receiver, worldwide basemap and colour touchscreen display.
Andrew Silver Outdoor Product Manager for Garmin said: "The Dakota series are perfect for exploring the outdoors – from peaks and dales to the local park – Dakota helps keep adventures affordable and enjoyable.
"The Dakota's small size makes it the perfect starter GPS handheld and with a simple interface, it's great for kids. Parents can take comfort in never losing their way thanks to the easy to use GPS and extended battery life."
Lightweight, rugged and waterproof, Garmin's new Dakota devices quickly acquire and maintain satellite reception – even in heavy tree cover or near tall buildings. Thanks to a high-sensitivity GPS receiver with HotFixTM, the Dakota automatically calculates and stores critical satellite information and can use that information to quickly calculate your position.
Everyone from geocachers and Scouts to mountain bikers and hikers can take advantage of Dakota's 850MB of internal memory, which can store up to 1,000 waypoints, 50 routes, 2,000 geocaches and an active tracklog of up to 10,000 points and 200 saved tracks.
Based on the innovative interface of Garmin's award-winning Oregon series, Dakota's glove-friendly, colour 2.6-inch touchscreen display is easy to read and use in all conditions, responsive to the touch of your finger, yet resistant to the forces of nature. Weighing only around 190g, Dakota lasts up to 20 hours on just two AA batteries and can connect to your PC or Mac via USB connection.
Dakota 20 adds even more features, including a barometric altimeter and a microSD card slot for increased mapping and memory storage, and wireless unit-to-unit connectivity for sharing your waypoints, tracks, routes and geocaches wirelessly with compatible Dakota, Oregon, Colorado and Foretrex devices. Dakota 20's 3-axis, tilt-compensated electronic compass shows you your heading even when you're standing still, without needing to hold it level.
It's fun and easy to get into paperless geocaching with Dakota. You can download up to 2,000 caches, with information such as location, terrain, difficulty, hints and description — no more paper print outs and manually entered coordinates. Visit Garmin.com/geocache for more information.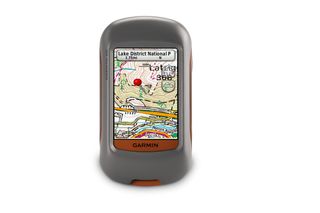 Dakota comes preloaded with a worldwide basemap and is compatible with the award-winning* Garmin GB Discoverer mapping – based on the Ordnance Survey Landranger and Explorer series of maps, Garmin City Navigator NT for turn-by-turn directions on the road, Blue Chart g2 for marine charting and TOPO Great Britain.
Dakota is also the perfect all-terrain device for off-road and mountain bikers, providing clear maps and the ability to upload trails and tracks to your GPS. Its neat size and waterproof exterior also mean that it is as comfortable on your handle bars as it is in your pocket.
Dakota 10 and Dakota 20 are the latest breakthroughs from Garmin, which has spent 20 years using technology and innovation to enhance users' lives, making Garmin a household name in the automotive, aviation, marine, wireless, outdoor and fitness industries. For more about features, pricing and availability, as well as information about Garmin's other products and services, go to www.garmin.co.uk.
About Garmin
The global leader in satellite navigation, Garmin Ltd. and its subsidiaries have designed, manufactured, marketed and sold navigation, communication and information devices and applications since 1989 – most of which are enabled by GPS technology.  Garmin's products serve automotive, mobile, wireless, outdoor recreation, marine, aviation, and OEM applications. Garmin Ltd. is incorporated in the Cayman Islands, and its principal subsidiaries are located in the United States, Taiwan and the United Kingdom. For more information visit Garmin's media centre at www.garmin.co.uk/mediacentre. Garmin is a registered trademark of Garmin Ltd. or its subsidiaries.  All other brands, product names, company names, trademarks and service marks are the properties of their respective owners. All rights reserved.
Notice on forward-looking statements:
This release includes forward-looking statements regarding Garmin Ltd. and its business. All statements regarding the company's future product introductions are forward-looking statements. Such statements are based on management's current expectations. The forward-looking events and circumstances discussed in this release may not occur and actual results could differ materially as a result of known and unknown risk factors and uncertainties affecting Garmin, including, but not limited to, the risk factors listed in the Annual Report on Form 10-K for the year ended December 29, 2007 filed by Garmin with the Securities and Exchange Commission (Commission file number 000-31983). A copy of Garmin's Form 10-K can be downloaded at www.garmin.com/aboutGarmin/invRelations/finReports.html. No forward-looking statement can be guaranteed. Forward-looking statements speak only as of the date on which they are made and Garmin undertakes no obligation to publicly update or revise any forward-looking statement, whether as a result of new information, future events, or otherwise.
xxxx
* Ordnance Survey Navigation Award 2009