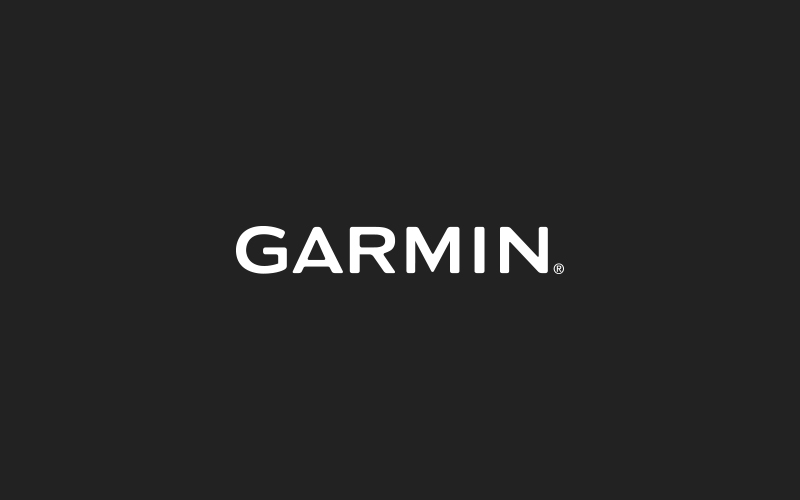 Garmin and Volvo Penta continue strategic relationship
Garmin, global leader in satellite navigation, today announced, in conjunction with Volvo Penta, that the powerful new Garmin GPSMAP 8600 and 8400 all-in-one marine multi-function display (MFD) series will be the premier integrated solution for Volvo Penta engines and steering systems. Available in 17, 22, and 24 inch displays, these large format MFDs, with touch control, provide a sleek glass helm look and offer the highest screen resolution available in the market today. The all-in-one compact design eliminates the need for black boxes, monitors, and external Wi-Fi antennas. Coupled with the most pivotal handling from Volvo Penta, this updated Glass Cockpit System is the ultimate solution for Volvo Penta propulsion systems and equipped vessels.
The GPSMAP 8600/8400 series and the expanded strategic partnership between Garmin and Volvo Penta is being announced in conjunction with the Miami International Boat Show. The new systems will be on display at the Garmin booth number C480, and at the Volvo Penta booth number F272.
"For more than five years, Garmin and Volvo Penta have worked together to provide our customers the most innovative, useful and reliable solutions, and we're thrilled to continue the tradition with the introduction of these new systems," said Dan Bartel, Vice President of Garmin worldwide sales. "The Volvo Penta Glass Cockpit System has always been a superior solution, and now users can benefit from improved processors, increased performance, enhanced video processing, and the fastest map drawing offered in a Garmin MFD."
"Volvo Penta has a long history of bringing innovation to the marine industry and our collaboration with Garmin is yet another way that we are able to deliver," said Stefan Carlsson, Head of Volvo Penta's marine diesel segment. "As a fully integrated system that connects both data and functionality throughout the boat, Glass Cockpit has been developed with easy boating in mind. The system enables users to monitor and control information in one place through a single, easy to use interface. Now, thanks to this latest collaboration, the Glass Cockpit system is available in a wider range of sizes, making the technology more accessible for all Volvo Penta customers from owners of small sport cruisers to large yachts."
The Volvo Glass Cockpit System with Garmin GPSMAP 8600/8400 MFDs features an anti-glare IPS LCD display with full HD resolution that provides consistent, accurate colours that can be seen from all viewing angles, an industry first for this class. The maximum glass design can be flush or flat-mounted, and enables edge to edge installation of multiple displays. It incorporates a Volvo Penta user interface to Engine Vessel Control (EVC), Volvo Penta's unique electronic platform.
With EVC, easy boating options such as autopilot, interceptors, power trim assist and dynamic positioning are integrated into the display and can be controlled and monitored from the display or via Volvo Penta controls for seamless operation. Autopilot is built into the display and can be operated through the display or the joystick controller. With fully functional and customisable options, the user can decide what information is most important to display and gain access to it immediately. Having an all-in-one integrated system from Garmin and Volvo Penta gives boat builders, dealers and end users a turnkey solution making the boating experience easier, more convenient and enjoyable.
With new One Touch presets for sonar, charts, radar, cameras, media, and digital switching, the Volvo Penta Glass Cockpit System with GPSMAP 8600/8400 MFDs provides a more intuitive user interface that can be independent or incorporated into SmartMode™ station controls. Users can configure and customise their entire system for activities ranging from docking, cruising, fishing, and anchoring with just one touch.
The Volvo Penta Glass Cockpit System will also be available with the popular Garmin GPSMAP 7600/7400 series that features multi-touch widescreen displays in 7, 10, 12 and 16 inches. The GPSMAP 7600/7400 series is built for mariners who demand high performance, ease of operation and feature integration. The system is fully network capable and features a high sensitivity internal GPS and built in Wi-Fi connectivity.
Expected to be available later this year, the Volvo Penta Glass Cockpit System will be exclusively sold through the Volvo Penta distribution network, while compatible radar, sonar and additional marine network accessories can be purchased from any Garmin retailer. For more information, visit garmin.com/marine and volvopenta.com.
ENDS
For further press information, please contact Jenny Walford from ADPR on 01460 241641 or [email protected]
About Garmin International Inc.
 Garmin International Inc. is a subsidiary of Garmin Ltd. (Nasdaq: GRMN). Garmin Ltd. is incorporated in Switzerland, and its principal subsidiaries are located in the United States, Taiwan and the United Kingdom.  Garmin is a registered trademark and Fantom and MotionScope are trademarks of Garmin Ltd. or its subsidiaries.  
All other brands, product names, company names, trademarks and service marks are the properties of their respective owners. All rights reserved.
Notice on Forward-Looking Statements:
This release includes forward-looking statements regarding Garmin Ltd. and its business. Such statements are based on management's current expectations.  The forward-looking events and circumstances discussed in this release may not occur and actual results could differ materially as a result of known and unknown risk factors and uncertainties affecting Garmin, including, but not limited to, the risk factors listed in the Annual Report on Form 10-K for the year ended December 27, 2014, filed by Garmin with the Securities and Exchange Commission (Commission file number 0-31983).  A copy of such Form 10-K is available at http://www.garmin.com/aboutGarmin/invRelations/finReports.html.  No forward-looking statement can be guaranteed.  Forward-looking statements speak only as of the date on which they are made and Garmin undertakes no obligation to publicly update or revise any forward-looking statement, whether as a result of new information, future events, or otherwise.