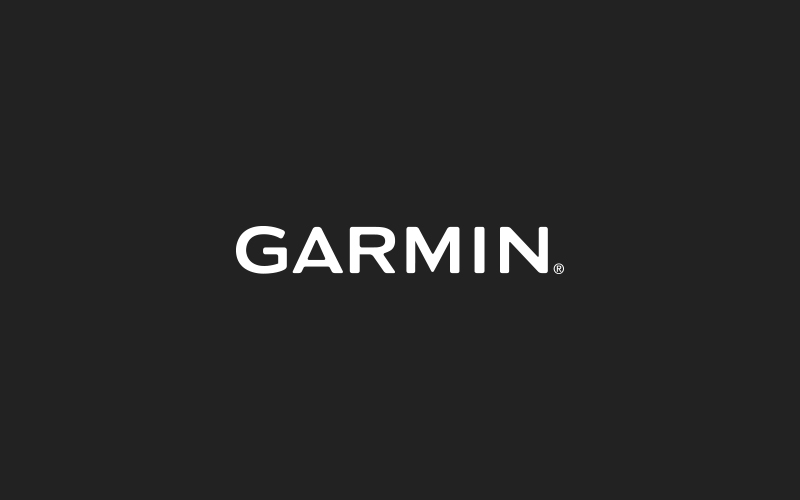 Garmin And Saracens Bring New Technologies To The Game
Garmin International Inc., a unit of Garmin Ltd. (NASDAQ: GRMN), the global leader in satellite navigation, has joined forces with premiership rugby club, Saracens as Official Navigation / Fitness Device Partner. The two year partnership will see a number of new technologies introduced to the club whilst furnishing the team with a range of Garmin multisport fitness products.
See some of the tech in action here 

The partnership has spearheaded the introduction of technologies from Garmin's marine division to the rugby pitch. In order to measure wind speed and direction more accurately, Garmin secured its gWind Wireless® marine wind tracking devices to the goal posts at the Saracens' Allianz Park as part of a trial. The data was then transmitted wirelessly to a Garmin Quatix Watch®, a highly accurate GPS powered marine watch, enabling Saracens Kicking Coach, Dan Vickers, to determine wind speed and direction during training and before a game, informing the team's kickers with the most accurate information.
Saracens' [Kicking Coach, Dan Vickers], said, "At the Saracens we're really keen to trial and pioneer new technology in the game. Historically we've used flags to ascertain wind direction but we wanted to explore a more technical solution to this so we turned to Garmin. We are now able to determine the speed and direction of the wind much more effectively during training, which in turn enables us to advise our kickers. This is all part of Saracens' efforts to keep striving for that extra 5% over our competitors."
Dawn Ramsay, Garmin's UK General Manager, said, "Combining our specialist sports and marine expertise on the rugby pitch is another first for Garmin. We're delighted to be helping players and coaches on and off the pitch and it's through a truly unique collaborative approach that we've been able to bring our latest marine technology to the Saracens and add real value."
As part of the partnership, Garmin also provides the Saracens team with a range of multisport fitness products in the cycling, running  and golf sectors such as the Forerunner 920XT® multisport GPS watch, which allows coaches and players to monitor and measure their physical fitness activities including speed, distance, cadence, heart rate and activity tracking.
Richard Daish Senior Marketing Executive in the Fitness category at Garmin said, "Saracens has a pioneering and innovative spirit and Garmin is at the forefront of technology, leading the way in a multitude of sectors, and this combination makes for a perfect partnership."
For more than 25 years, Garmin has pioneered new GPS navigation and wireless devices and applications that are designed for people who live an active lifestyle. Garmin serves five primary business units, including automotive, aviation, fitness, marine, and outdoor recreation.
-END-
For further information visit Garmin's virtual pressroom or follow us at facebook.com/garminuk twitter.com/garminuk or youtube.com/garminuk 
For more information regarding Garmin, please contact GUNG HO on: 0121 604 6366
Fay Silverthorne [email protected]
Pippa Routledge [email protected]
Lizzie Morris [email protected] 
Notes to Editors:
About Garmin International Inc.

Garmin International Inc. is a subsidiary of Garmin Ltd. (Nasdaq: GRMN), the global leader in satellite navigation. Since 1989, this group of companies has designed, manufactured, marketed and sold navigation, communication and information devices and applications – most of which are enabled by GPS technology. Garmin's products serve automotive, mobile, wireless, outdoor recreation, marine, aviation, and OEM applications. A component of the S&P 500 index, Garmin Ltd. is incorporated in Switzerland, and its principal subsidiaries are located in the United States, Taiwan and the United Kingdom. Garmin is a registered trademark of Garmin Ltd. or its subsidiaries.  All other brands, product names, company names, trademarks and service marks are the properties of their respective owners. All rights reserved.
Notice on forward-looking statements:
This release includes forward-looking statements regarding Garmin Ltd. and its business. All statements regarding the company's future product introductions are forward-looking statements. Such statements are based on management's current expectations. The forward-looking events and circumstances discussed in this release may not occur and actual results could differ materially as a result of known and unknown risk factors and uncertainties affecting Garmin, including, but not limited to, the risk factors listed in the Annual Report on Form 10-K for the year ended December 29, 2012, filed by Garmin with the Securities and Exchange Commission (Commission file number 0-31983). A copy of such Form 10-K is available at http://www8.garmin.com/company/investors/SEC/. No forward-looking statement can be guaranteed. Forward-looking statements speak only as of the date on which they are made and Garmin undertakes no obligation to publicly update or revise any forward-looking statement, whether as a result of new information, future events, or otherwise.
About Saracens:
Saracens is a premiership rugby club, competing in both the Aviva Premiership and the European Rugby Champions Cup, based in North London at their home stadium, Allianz Park.