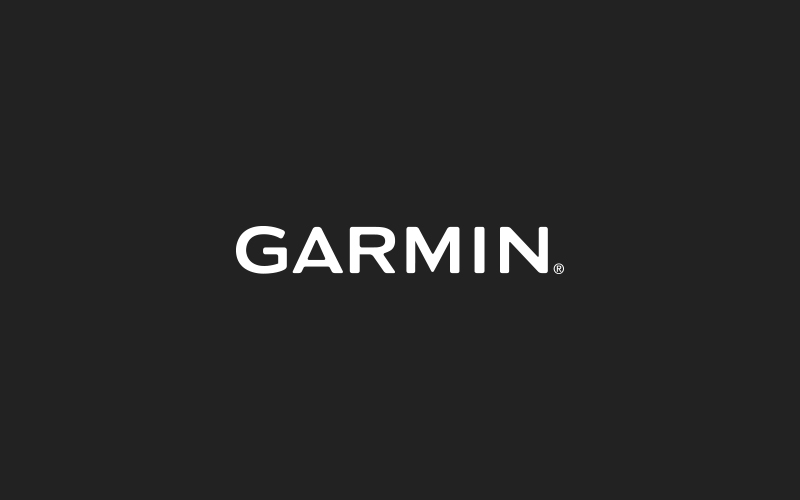 FR60 – help harness your workouts
Garmin is pleased to announce the arrival of the FR60, a unique fitness watch that is set to change the way you train.
The FR60 is an advanced watch that is simple to use and measures the fitness factors that are important for everyone, every day.
From how far and how fast you complete your workout to how many calories you've burned and your heart rate, the FR60 offers a complete solution whether you're going for the burn in a gym, a long cycle or a jog across the local park.
The breakthrough of the FR60 is in its usability; your workouts can be wirelessly downloaded using ANT+ technology to your PC or Mac so that you can quickly and easily keep an eye on your progress. The FR60 with ANT+ is also set to be compatible with selected third party fitness equipment.
And with Garmin Connect, Garmin's online training community, you can share training information with coaches, personal trainers, friends and family.
The FR60 is the perfect companion, available for both men and women. The lightweight watch and comfortable heart rate monitor can also be combined with an optional featherweight, slim footpod or paired with a Garmin bike sensor, which with rear-wheel mounted speed and cadence sensor – will work equally well on the road, trail or indoors on the turbo trainer.
The FR60 not only takes into account your physical fitness but has also been ergonomically designed to be comfortable as you train.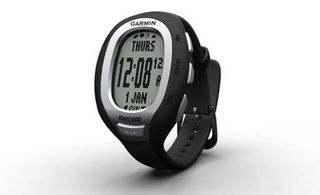 The men's FR60 comes in two colours, grey/red and black with each colour signifying its specific offering – the Grey / red FR60 comes with a heart rate monitor and the Black FR60 has a heart rate monitor as well as a slim footpod, for those who want to keep an eye on their distance and pace.
For women, the FR60 has been created to meet the needs of varying and smaller wrist sizes; it is also lighter in weight than the male FR60. It is available in lilac with a heart rate monitor and also in black with a monitor and footpod.
For more information on how the FR60 can help you meet your goals and make the most out of your fitness regime visit www.garmin.co.uk.
Garmin celebrates its 20th anniversary of leading the technology and innovation field. Garmin is a household name globally in the automotive, aviation, marine, outdoor and fitness industries.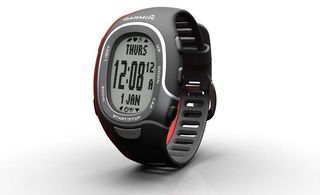 About Garmin
The global leader in satellite navigation, Garmin Ltd. and its subsidiaries have designed, manufactured, marketed and sold navigation, communication and information devices and applications since 1989 – most of which are enabled by GPS technology.  Garmin's products serve automotive, mobile, wireless, outdoor recreation, marine, aviation, and OEM applications. Garmin Ltd. is incorporated in the Cayman Islands, and its principal subsidiaries are located in the United States, Taiwan and the United Kingdom. For more information visit Garmin's media centre at www.garmin.co.uk/mediacentre. Garmin is a registered trademark of Garmin Ltd. or its subsidiaries.  All other brands, product names, company names, trademarks and service marks are the properties of their respective owners. All rights reserved.
Notice on forward-looking statements:
This release includes forward-looking statements regarding Garmin Ltd. and its business. All statements regarding the company's future product introductions are forward-looking statements. Such statements are based on management's current expectations. The forward-looking events and circumstances discussed in this release may not occur and actual results could differ materially as a result of known and unknown risk factors and uncertainties affecting Garmin, including, but not limited to, the risk factors listed in the Annual Report on Form 10-K for the year ended December 29, 2007 filed by Garmin with the Securities and Exchange Commission (Commission file number 000-31983). A copy of Garmin's Form 10-K can be downloaded at www.garmin.com/aboutGarmin/invRelations/finReports.html. No forward-looking statement can be guaranteed. Forward-looking statements speak only as of the date on which they are made and Garmin undertakes no obligation to publicly update or revise any forward-looking statement, whether as a result of new information, future events, or otherwise.
xxxx