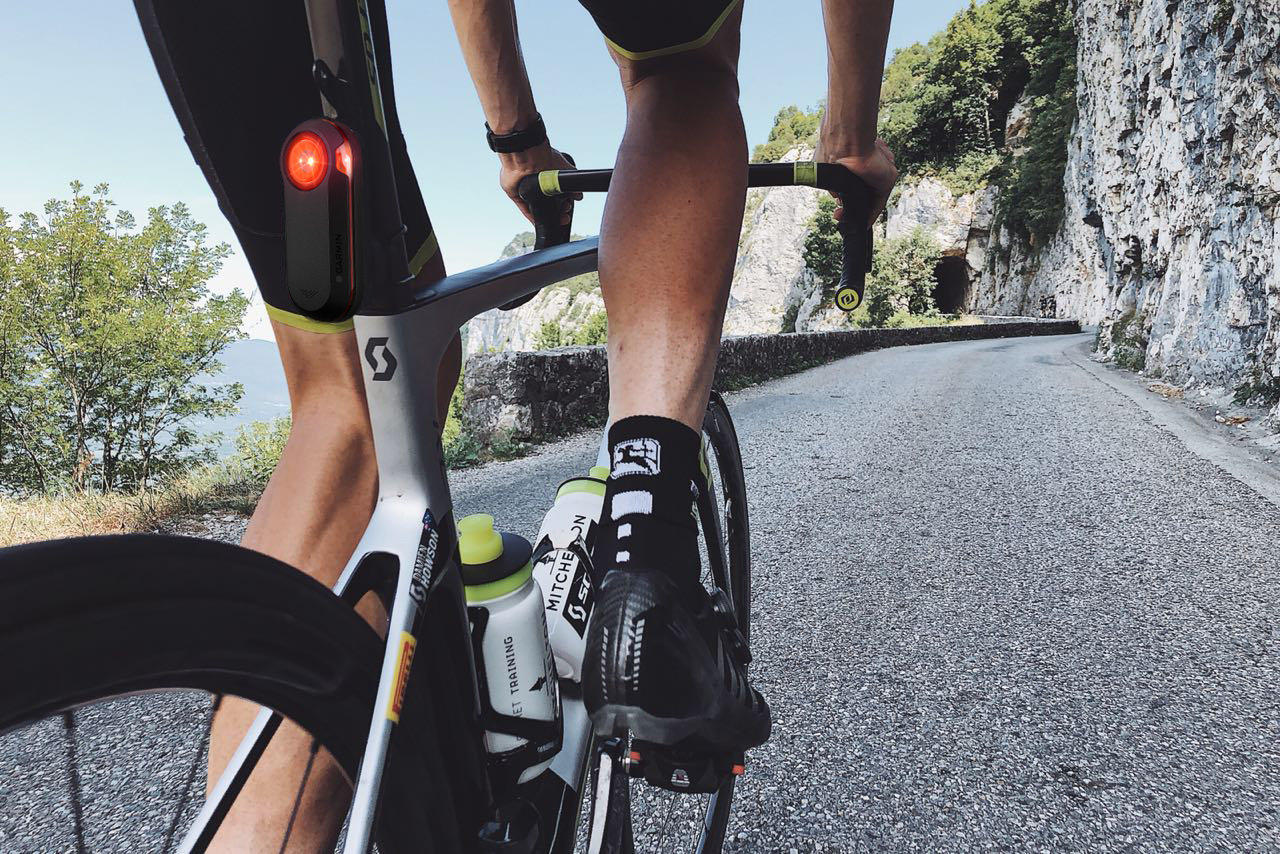 Cycling: Pro Tips For Riding Safely
Think a rest day is actually for resting? Unfortunately not for a UCI World Tour team. But ever wonder how they stay safe on their team training rides in their downtime between stages? Roger Kluge, gold medalist at the 2018 World Track Championship and Giro d'Italia 2016 stage winner for team Mitchelton-SCOTT gives us his low down:
"I use the Garmin Varia RTL510 for safety reasons, and I feel very safe with it on the bike. It's extremely useful and gives an early warning signal when a car is going to pass you from the rear. I think it's a great system."
"Before I was probably looking behind or to the side every three or four minutes, and with the Varia I can now look ahead or down at my numbers on my Edge and focus on my ride and my training."
"Of course, the light also works very well, but I use it in all light conditions regardless just because it makes me feel safer and it's nice to have that piece of mind."
"I would suggest that it's important to use it whether your professional or amateur and also if you are out riding for pleasure or a serious training session."
To find out more about our new Varia RTL510 rearview radar, click here.
Follow Mitchelton-SCOTT over on Facebook or Instagram to stay up to date with their latest updates from the race.